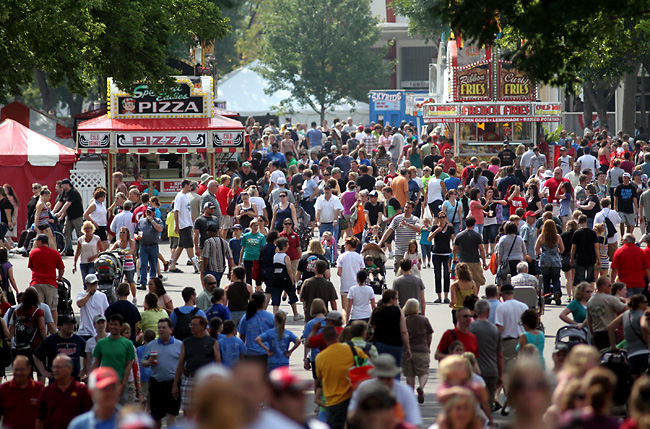 If nothing else, at least the Black Lives Matter protest at the Minnesota State Fair will provide a reason for the media coverage at the fair to be about something important.
For one day, anyway, the usual lighter-than-air TV newscasts will have to make us actually think about this: What are the limits of free speech in an open society? What role — if any — does race play in our economic system?
MPR News reporter Riham Feshir's article today does a great job of laying out the reason for the protest on Saturday.
Black Lives Matter says minorities don't get an equal shot at being a vendor at the fair.
(Organizer Rashad)Turner cited anecdotal references of people of color trying to get booths but were unable to do so. He said the black elders of the community have shared their frustration about income disparities and racial injustices.

"It really goes to the bigger picture and how the economic injustices that this country was built off still plague the black community today," Turner said.
And fair officials say that's not true.
State Fair General Manager Jerry Hammer is irked by the statements Black Lives Matter St. Paul has made. As he gears up for the 12-day event, he said the organizers' claims lack concrete data.

"The process we have here is completely color blind," he said. "To be accused of racism and part of some white Supremacy thing is so over the top, it's incredible."
Nobody knows for sure what form the protest will take, and few people are waiting to find out. They just think it won't be fun, as this letter in the Star Tribune today notes.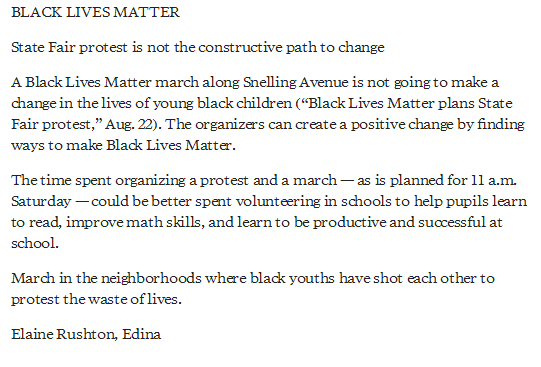 Is protest a constructive path to change? History says it is. History says that society, which usually doesn't see what the problem is, doesn't change on its own — that it needs a little shove, often in the form of inconvenience.
That almost never happens without pushback, as BLM's Facebook page shows.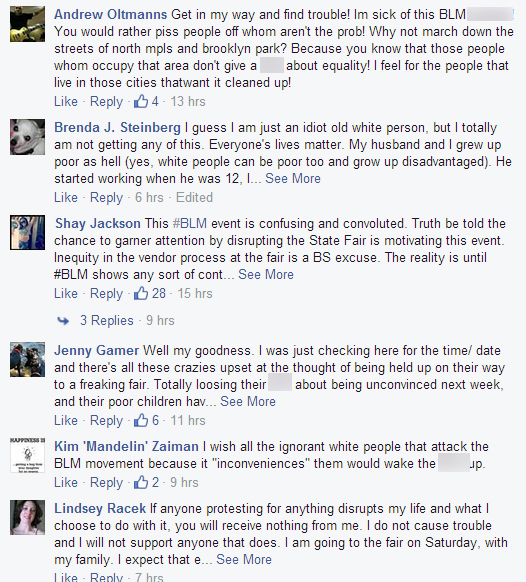 Granted the news coverage won't be yet another story about taking a ride down a big slide, or cookies that taste really good, or food with a stick shoved in it.
With any luck, it'll force us to at least think about lives that aren't like our own and the role that race plays in our social structure.
We can survive a little thinking.
Related: What Does the Black Lives Matter Movement Really Want? (U.S. News)