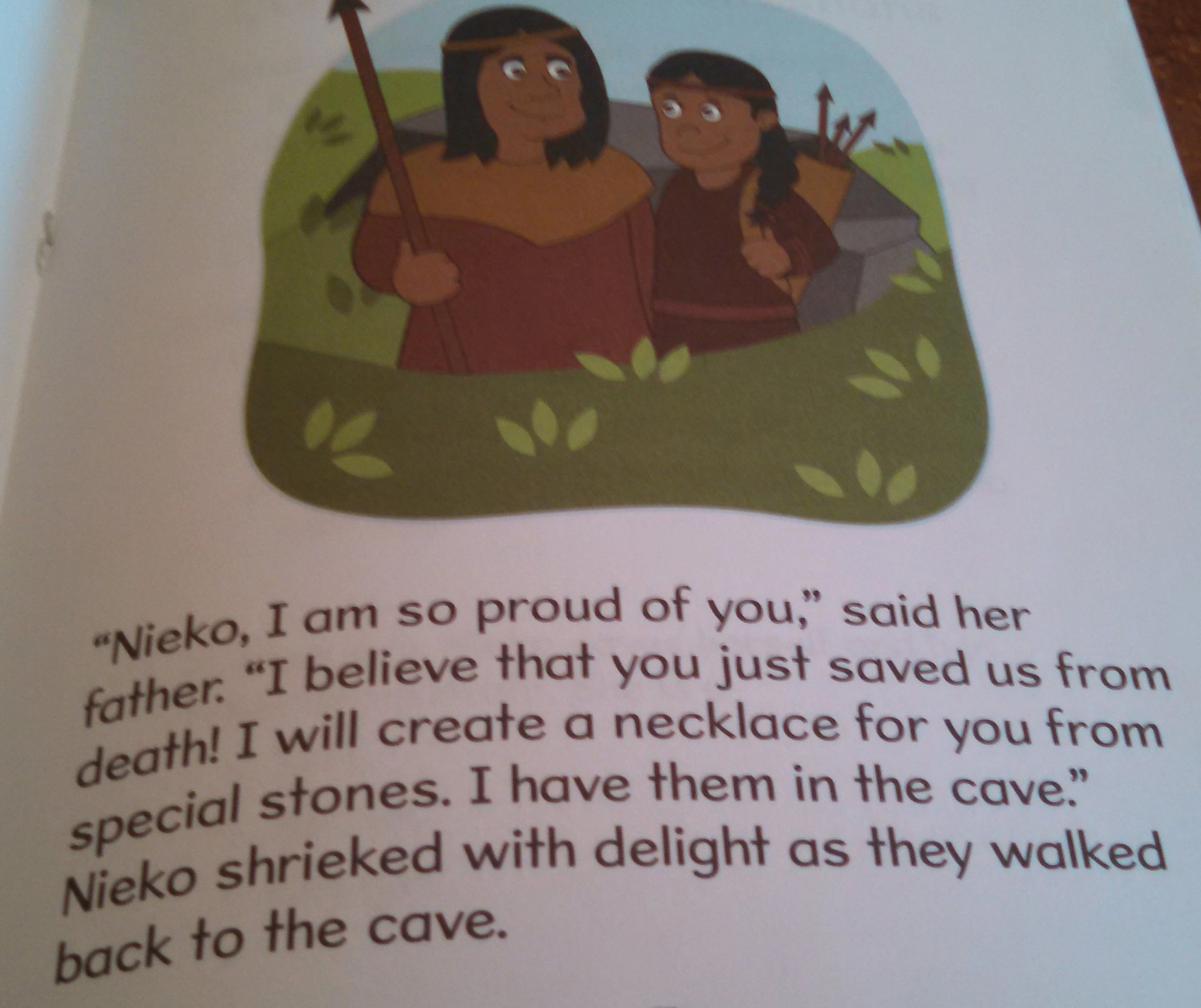 The Minneapolis Public School interim superintendent has apologized for optional materials used at a recent early literacy training program that reinforced some cultural and racial stereotypes.
"Due to staffing shifts and the desire to get a program in place for the new school year, the books were not comprehensively vetted," said Interim Superintendent Michael Goar, according to the Star Tribune. "We now know this was a mistake. We regret that this happened. We will do better."
But some teachers felt uneasy to step forward to call out the problem, which was publicly revealed by Bright Light Small City, a blog written by freelance journalist Sarah Lahm that focuses on education in Minneapolis.
In a series of posts this week, Lahm said she'd been contacted by two teachers — one white teacher, and one teacher of color — who were involved in an early literacy training program.
The teacher of color, reportedly a northside teacher, didn't want her real name used, Lahm said.
"Roxanne" does not feel comfortable going public for this story. She says that, in just under five years on the job, she has already spoken out about the entrenched racism and "white savior" climate she sees at her workplace. She feels she is on thin ice with the district and some of her coworkers.

She wants to lie low and teach but can't stop herself from speaking out about a district-sponsored training she attended on August 5th and 6th of this year.

The training did not go well.

It was put on by a Utah-based company called Reading Horizons. Earlier this year, the Minneapolis Public Schools entered into a contract with Reading Horizons, said to be worth $500,000, to purchase a phonics curriculum and ongoing coaching services, intended for the city's K-2 teachers.
The teacher walked out after two days, Lahm reported, raising objections to a school official.
The teacher said she alerted school district authorities but what she claimed was racially insensitive comments by a trainer, but she said nothing was done before the second day of the teacher training.
School officials, however, say concerns were addressed the next day but they have not been able to determine whether the teacher's characterization of the trainer's comments are accurate.
"The feeling we got was that they don't really care," said Mandy Perna, the other teacher who contacted Lahm.
"This whole situation is an example of why students and teachers of color leave education, or feel unsuccessful and un-represented.The fact that the issue is being minimized/diminished affirms that this is not a safe space for us," the teacher of color said.
But MPS officials said their concerns were addressed and the offending material was removed from the program. No students, they said, ever saw the optional material.
Here's the response Goar gave to the Minneapolis Board of Education as posted on Facebook:
I have become aware that there is great concern among some parents and other stakeholders in the Minneapolis Public School district about an early childhood literacy curriculum MPS is launching this school year. I'd like to take this opportunity to address these concerns and share in the outrage of our diverse communities.

In July, the Minneapolis Board of Education approved a contract for a literacy curriculum and related support. This program has the potential to help our kids become stronger readers, and kids who read grow up to succeed.

The contract included the curriculum, excellent coaching and training support and optional, supplemental materials. Among those materials is what is called the Little Book library.

Due to staffing shifts and the desire to get a program in place for the new school year, the books were not comprehensively vetted. We now know this was a mistake. We regret that this happened. We will do better.

During an early training session it became apparent that some of the books contained culturally insensitive and unacceptable material. As soon as we became aware of the issue, we were thoroughly incensed and immediately took action. It is not acceptable that in 2015 reading materials for children would contain language and imagery that perpetuate stereotypes that are hurtful and insulting.

The books were instantly collected from the teachers and will be returned to the publisher. In addition, we received a guarantee from Reading Horizons that they will revise the books to our satisfaction before they would be utilized in the literacy curriculum.

No children were ever exposed to the books, and only a small number of teachers were. But again, we took immediate action when we became aware of what was clearly painfully offensive material.

It was MPS, and our teachers, who recognized culturally insensitive content in the supplemental books. This shows the professional development work the district is doing on cultural competency is working.

For the time being, we continue working with Reading Horizons to revise the books, and teachers will be central in that conversation. These revisions won't just be for Minneapolis, but for districts across the country, which means we are having a national impact.

Here is an important consideration. Reading Horizons works. Research shows this program has been successful in improving student outcomes across the country, including outcomes in diverse districts like ours.

But we are as concerned about the culturally inappropriate material as everyone else and we quickly addressed and removed the materials, as we should have. We will continue to explore options regarding this issue.

Let me say again, kids who read grow up to succeed, and early literacy is key to the future of our kids. Please don't hesitate to let me know if you have further questions or concerns.
David Branch, a former principal in the Minneapolis Public School system, called on the district to terminate its contract with the company.
"How can MPS justify continuing to work with a company that clearly has no understanding of #RacialEquityInEducation?" he posted in a Facebook response to Goar. "How can MPS justify entering into an agreement with a company that has no clue about the racial, socio-economic, and gender diversity that we have in MPS. A diversity that is represented in our school board members, families, teachers, administrators, and students?"
MPS officials said they have worked with Reading Horizons to change the offending material in the program, which they stress was optional, but they insisted the core mission of the program should stay because it helps kids improve reading skills.