This is a rather astounding piece of video from Hungary today, when the refugees who have fled war in the Middle East, broke out of a holding area and raced in search of a better life… through a corn field.
Then a TV reporter covering the story did her part to stop them.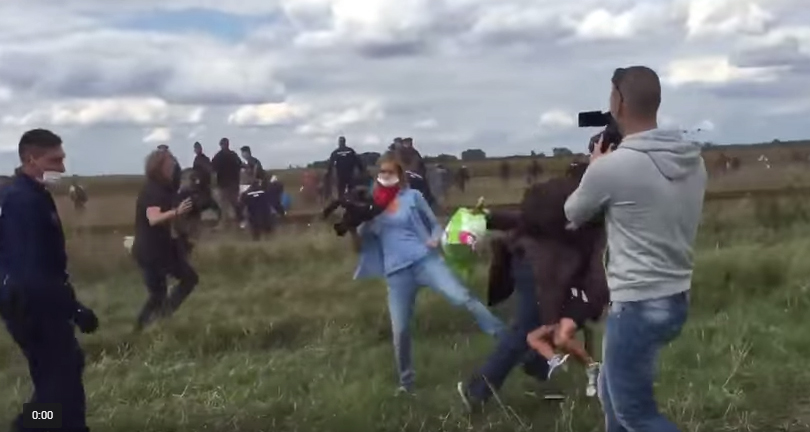 German reporter Stephan Richter posted the video on Twitter, where it raced across social media. The reporter was identified as László Petra, a journalist working for N1TV in Hungary.
N1TV released a statement saying she acted "unacceptably" and she is no longer working with the news organization.
CNN, to its credit, showed how to cover the story.