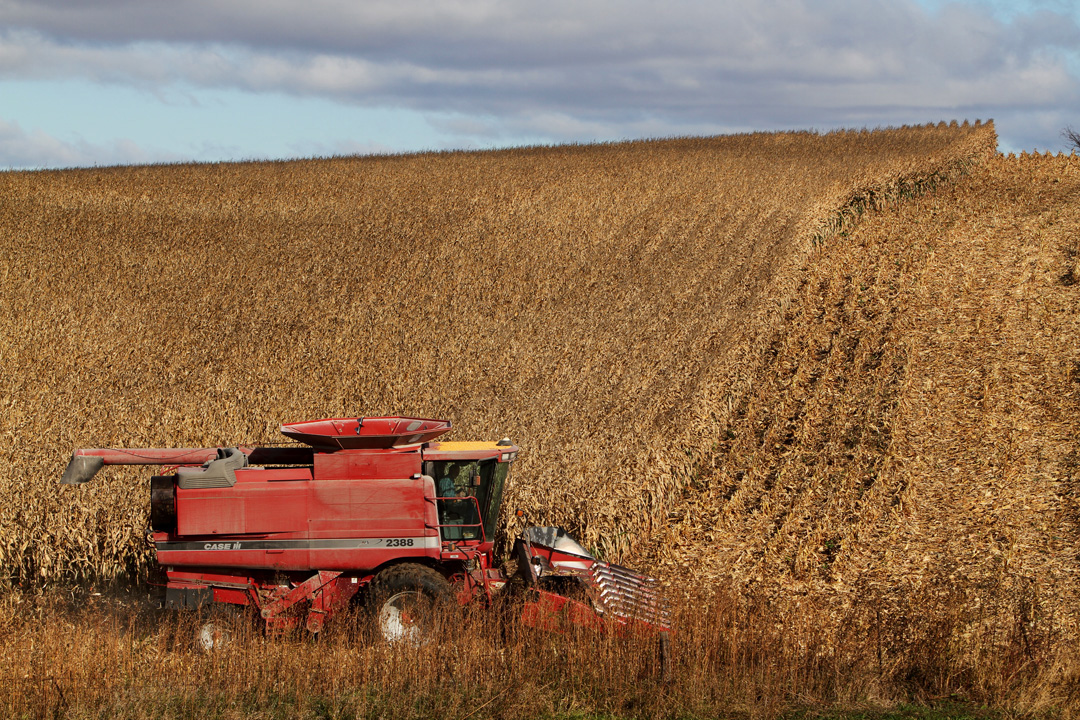 If you're a city slicker and you don't take a drive to farm country, you're missing quite a show at this time of the year.
The combines are hitting the corn and soybean fields. The ginormous machines stir up dust clouds by day. By the time night falls, they illuminate the usually-dark fields as if the circus has come to town. And — in a way — it has.
This is also the season when we're good for at least one or two "neighbor helping neighbor" stories and Galva, Illinois has come through for us in a big way.
Carl Bates had 450 acres of corn that needed to come in late last month. But Carl has terminal cancer and he just couldn't do it.
But he didn't need to, as it turned out.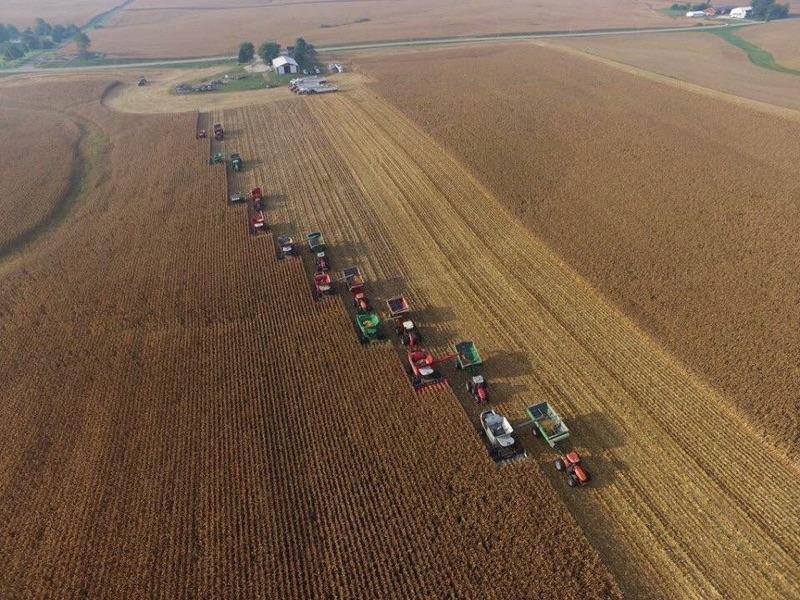 "Most of the combines were all close neighbors, within a couple of miles. Most of the semis were real close. He's all done," his cousin, Dan, said.
Forty people worked 10 combines, 12 grain carts, and 16 semis to harvest in one day what usually takes a week to bring in.
The local grain elevator stayed open late to receive it all.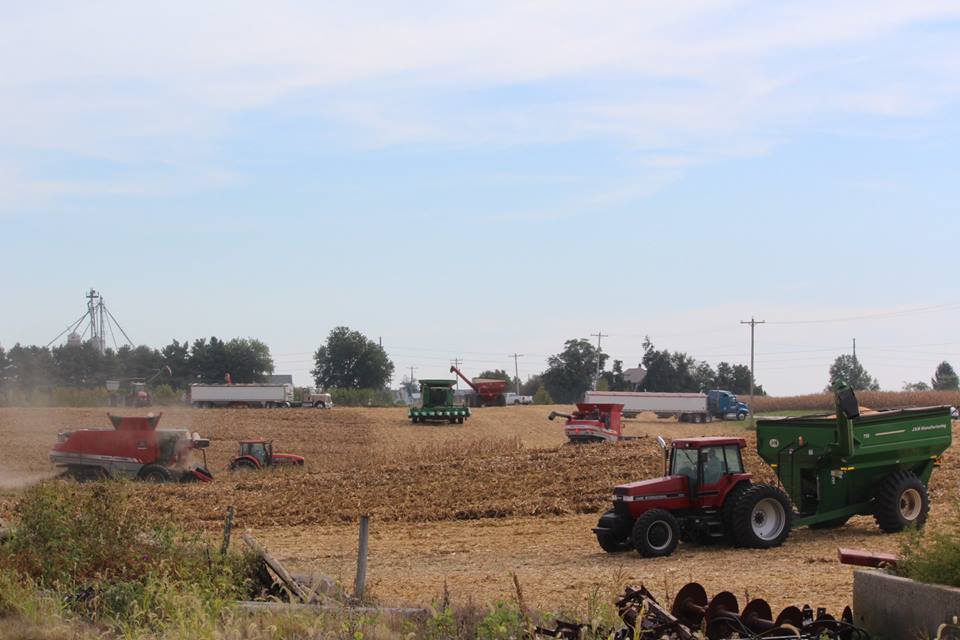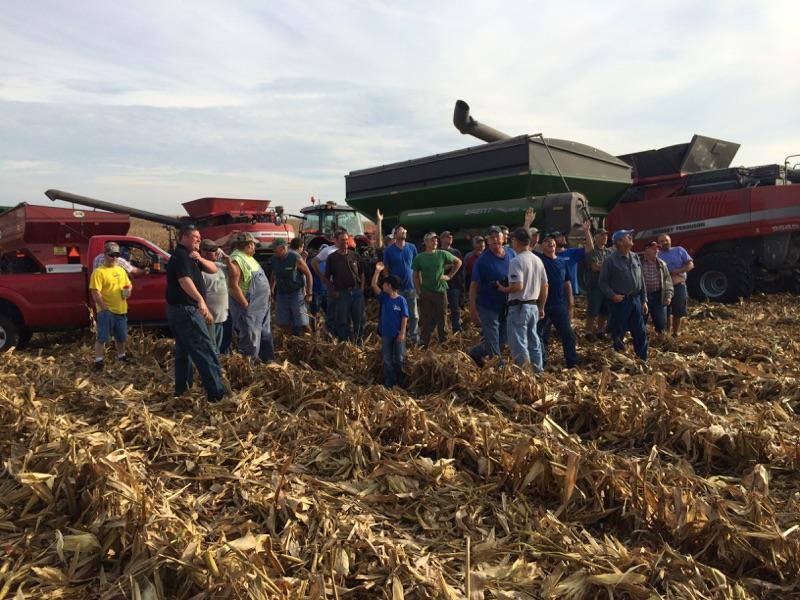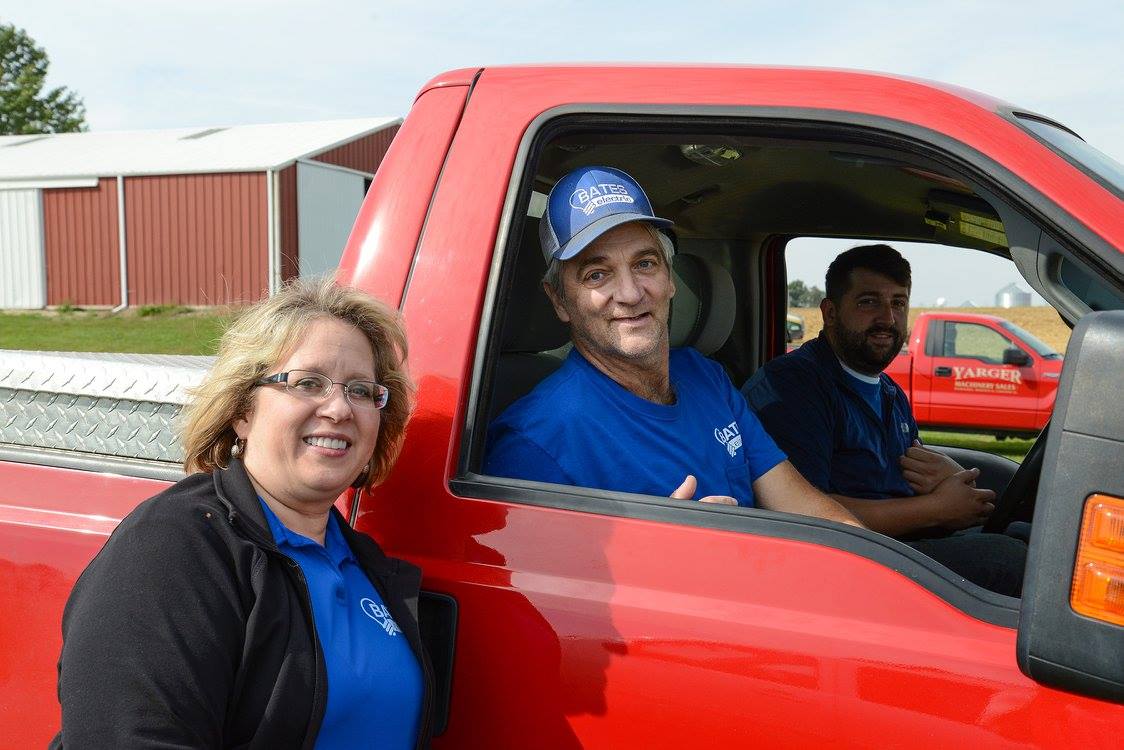 From the archive: A day in the life of the harvest (NewsCut)