I'm fresh out of words for mass murder and yet a blog about the news should say something about the news of the day.
So here's a picture.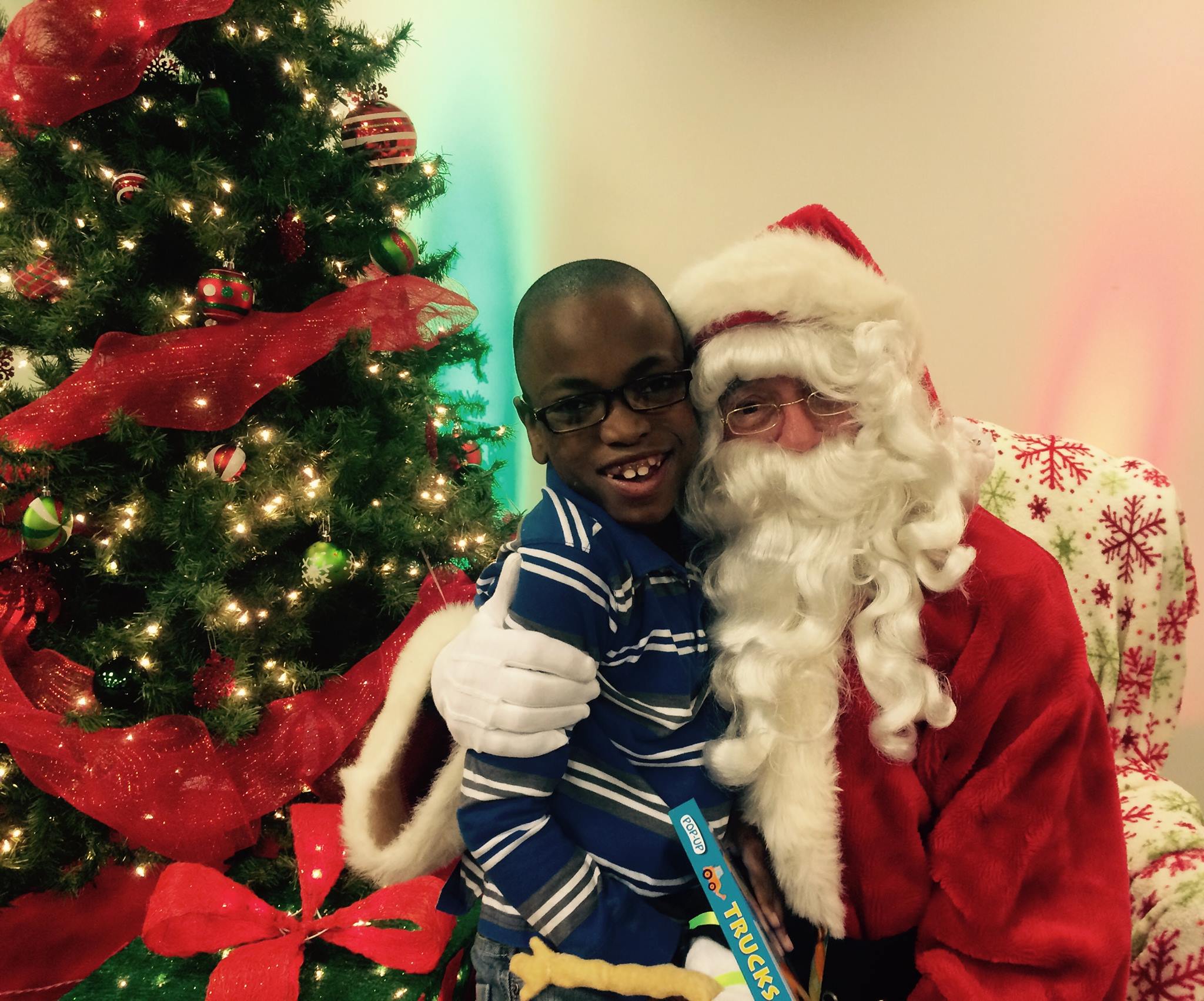 It was taken yesterday at the Inland Regional Center in San Bernardino, the scene of today's carnage.
The longer I look at it — and I've been looking at it for two hours — the fewer words I have.
For the sake of the usual argument which will break out momentarily in the comments section, I'll give you James Fallows' instead.
San Bernardino is a city I know very well. I grew up a few miles from this latest shooting site. San Bernardino has always been a tough, proudly blue-collar place, but through the past generation it has moved downward from grittiness to being one of the hardest-luck cities in the entire country, as my wife Deb and I tried to explain in a series of reports earlier this year. San Bernardino's hardscrabble circumstances make it all the more notable that groups of determined and purposeful people, younger and older and in between, have thrown themselves into trying to make a difference.

And so to learn of "active shooters" at a center for developmentally disabled people and others needing assistance, in a city where even the very best-positioned people are fighting hard to keep things together—that news has hit me with surprising power, for its sheer cruelty. I suppose that nothing matches the cruelty of shooting little children at an elementary school, but this is close.

I don't cry very often. I would probably be a better person if I did it more. But as I sit here, among strangers on an airliner, I find tears running down my cheeks as I see the dreaded report or "active shooter at center that serves the developmentally disabled in San Bernardino." A flight attendant has just asked me if there is anything she can do for me, and I said: thanks, but no.