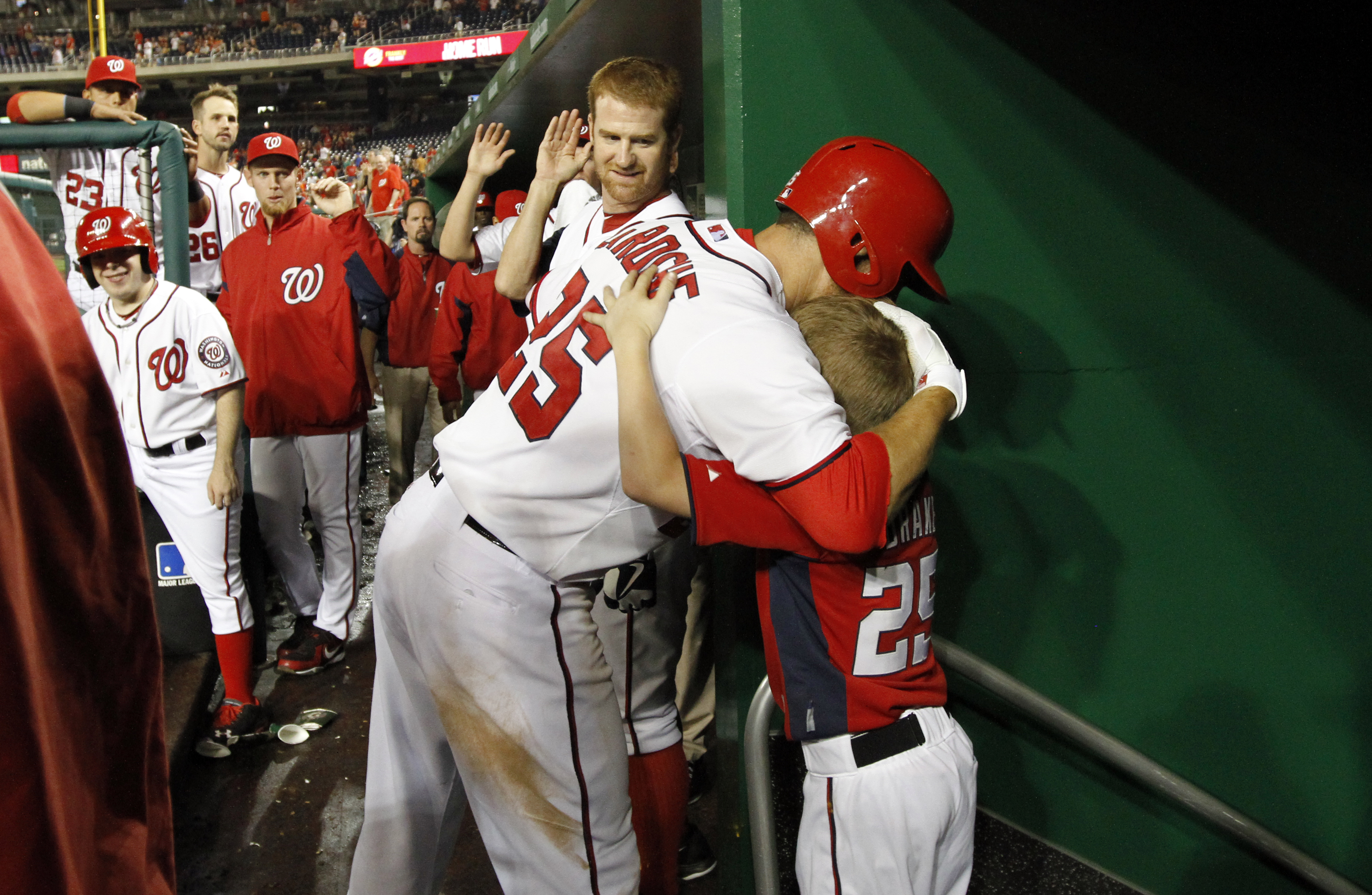 The Chicago White Sox this week blew a giant hole in the image of baseball, fathers, and sons when a player retired rather than accept the team's edict that his son couldn't hang out in the locker room where he even has his own locker.
Adam LaRoche, 36, walked away from a $14 million-a-year gig because the team wanted him to curtail the amount of time his 14-year-old son spends in the clubhouse. LaRoche's father was a big-league pitcher and LaRoche himself grew up around baseball clubhouses.
The brouhaha has, not surprisingly, moved big-league sportswriters to choose sides.
"Maybe a player has a bad day at home and the last thing he wants to see is someone else's son," FoxSports' Ken Rosenthal writes today. "Maybe a player has to think twice about what he says with a 14-year-old in the vicinity. Maybe a player goes to grab post-game food and Drake is loading up his plate first."
"A big-league clubhouse is a workplace," the Star Tribune's Jim Souhan says. "No child should spend all of his time as his parent's workplace."
"Take Your Child to Work Day is a day, not a season," says Rick Morrissey at the Chicago Sun Times.
If LaRoche feels so strongly about this that he would walk away from a $13 million salary, then he's a man of deep convictions. But it doesn't mean he's right. The locker room is a sanctum for the players, and although their children are welcome, only the athletes are supposed to be fixtures there. That extends even to managers, who know that, almost as a rule, they're supposed to be scarce in the clubhouse.
"If there's one thing more idiotic for a columnist than shaming people over how to vote, it's telling them how to raise their kids, or telling a ballclub how to run its clubhouse," countered John Kass at the Chicago Tribune.