This is the proper technique for releasing an eagle back to the wild.
Eyes to the sky. Feet wide apart. Tongue out. Eagle wondering what the heck is happening.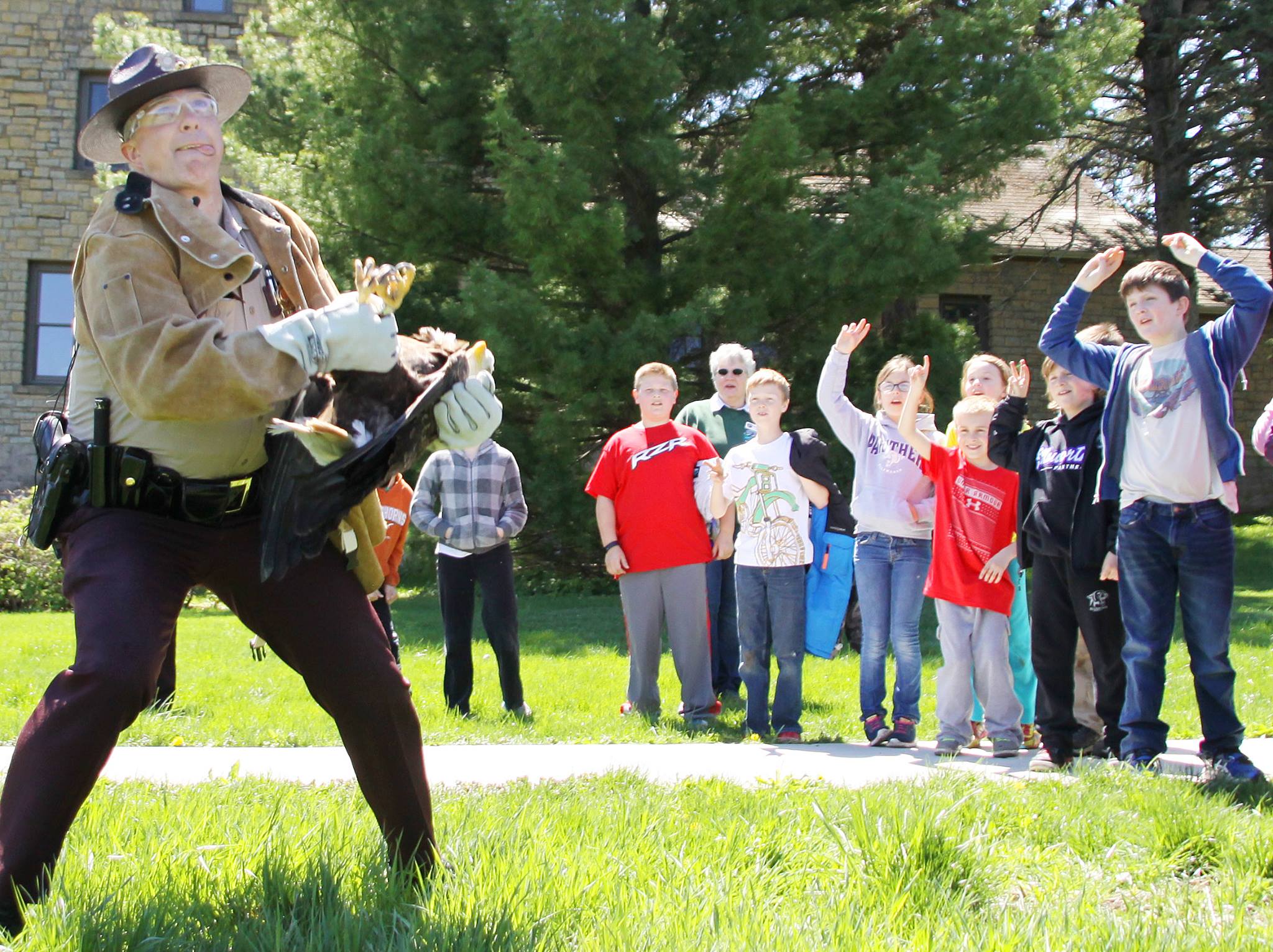 Trooper Paul Kingery is no rookie at this eagle stuff. Perhaps you remember the last time he and the eagle, now known as Trooper, met.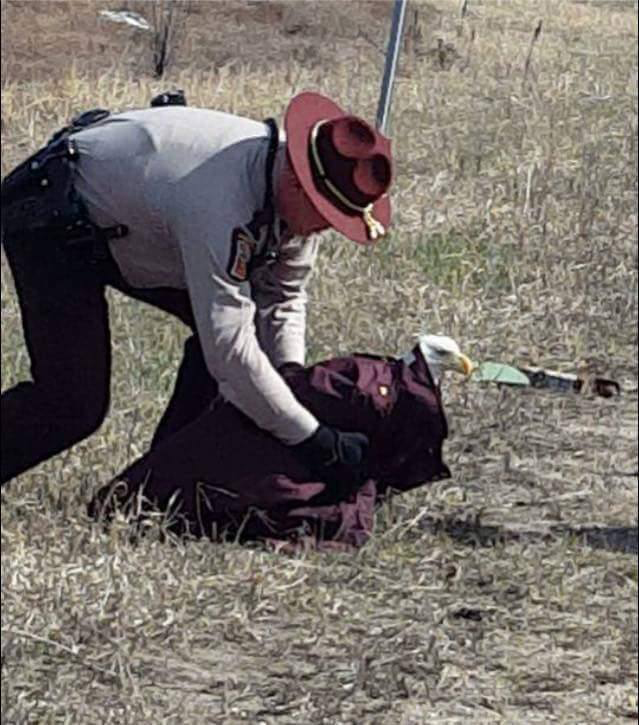 He was plucking it — poor choice of words, perhaps — off the ground after it had been struck by a car about a month ago.
At the Carpenter St. Croix Valley Nature Center today, Kingery got some advice on how one dispatches an eagle into the air…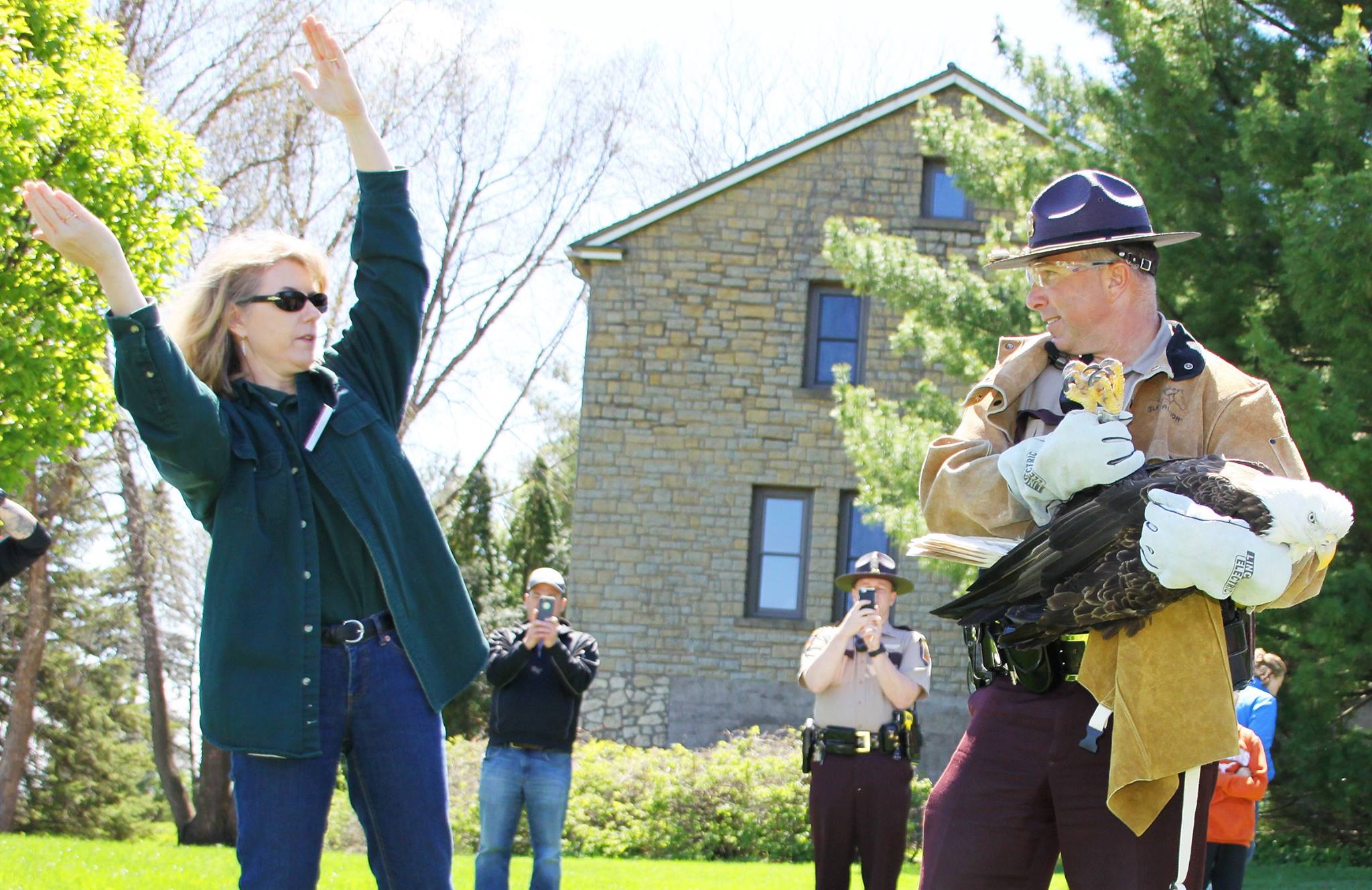 .. and then followed the instructions completely. More or less.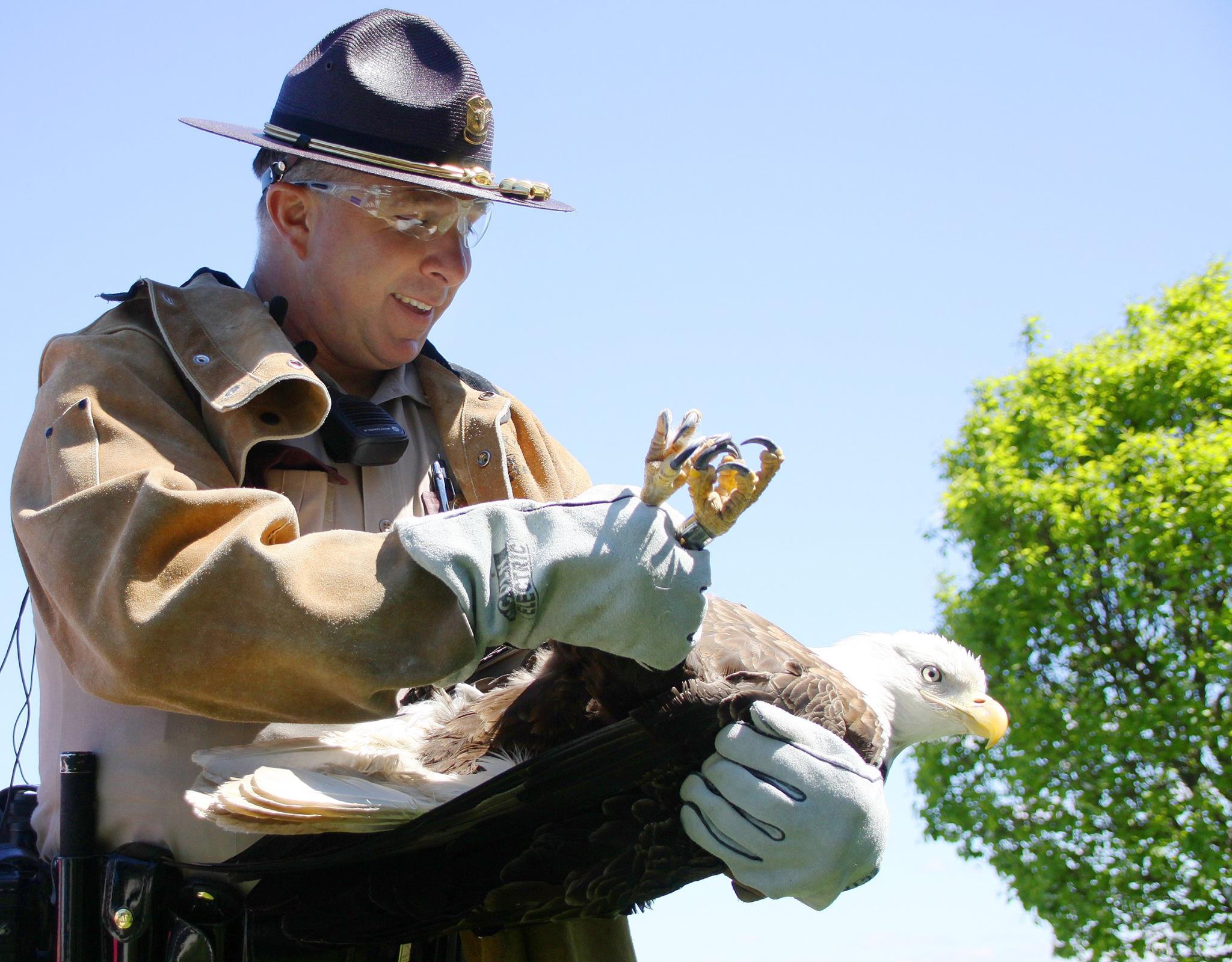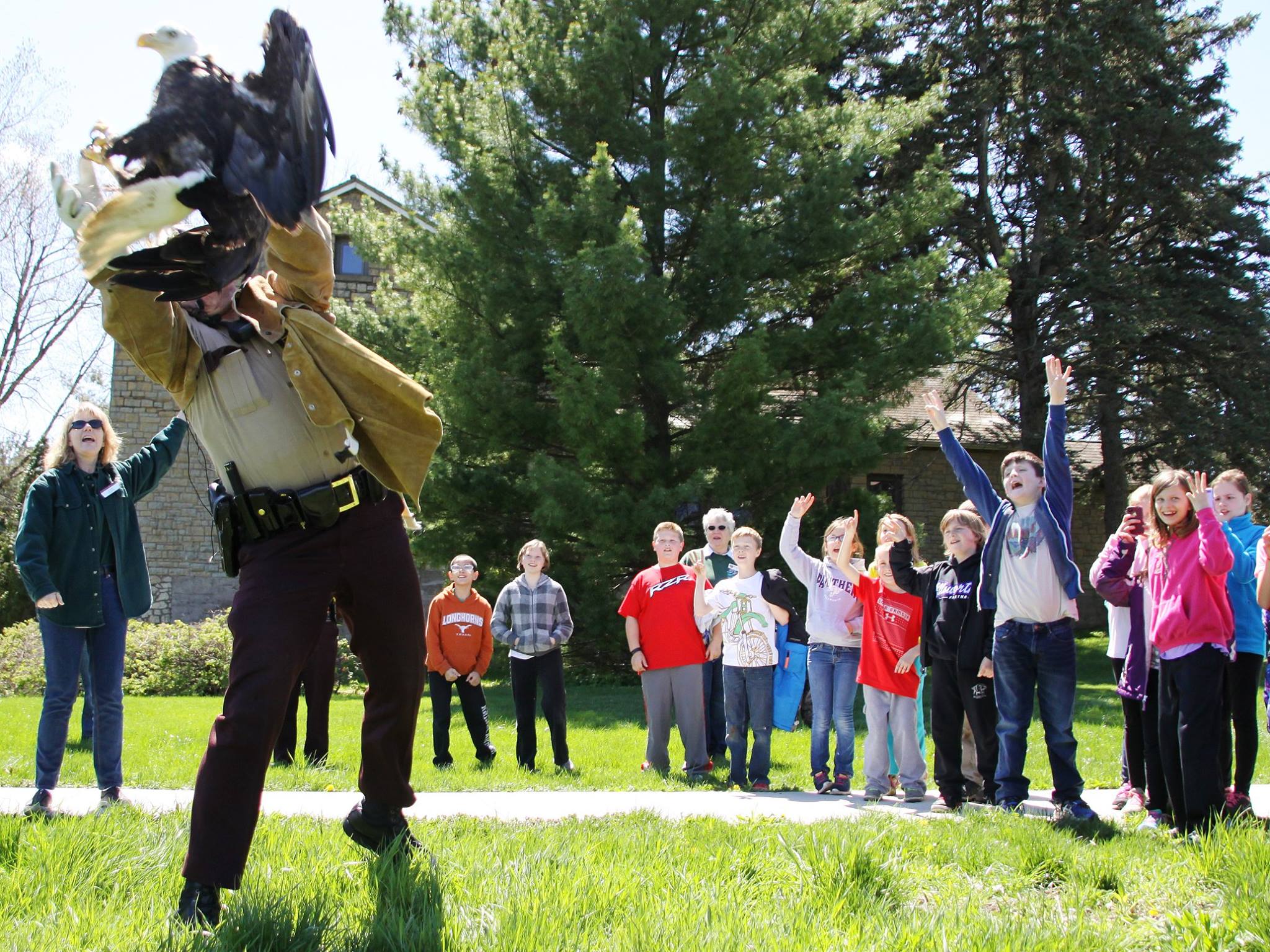 Stay away from the cars, Trooper.
You too, Trooper.