Let the record show that when the Minnesota veterans of World War II and the Korean War walked into a restaurant on their Honor Flight to visit the World War II and Korean War memorial on Saturday, the people in the restaurant knew just what to do.
Patrick Hoy, of Apple Valley, whose dad was in the Korean War, filmed the touching scene.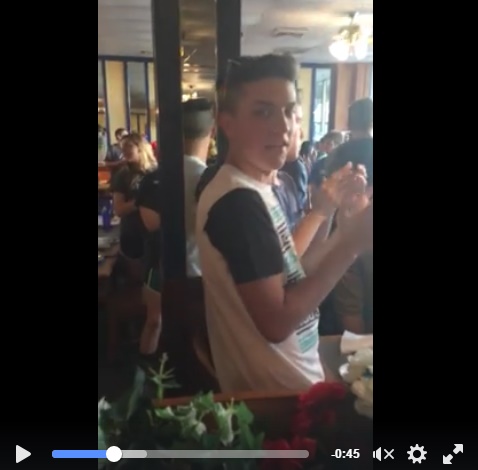 Mr. Hoy also posted this image of he and his dad visiting another famous vet at Arlington National Cemetery.