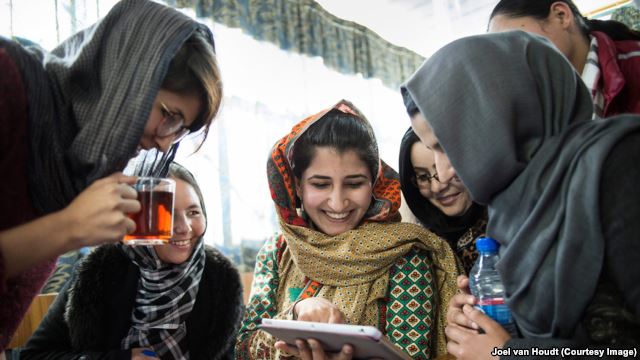 We'd like to call your attention to today's New York Times story on the new leader of the Taliban, and not necessarily because it's a well reported story, which it is.
The Taliban have announced that Mawlawi Haibatullah Akhundzada, a conservative cleric, is taking over as leader of the group's war against the Afghan government.
That's a good story. Here's a better one: For the first time ever, an Afghan woman's byline has appeared in the foreign press.
Zahra Nader is one of three reporters who worked on the story.
Pretty sure this is a historical first. Our @ZahraYusufi in double byline w/ @MujMash on front page of @nytimes pic.twitter.com/raJMcwmrfr

— SaharSpeaks (@Sahar_Speaks) May 25, 2016
If you're looking for signs of progress in Afghanistan, a country infamous for its trampling of women, this is as good as any.
It's the work of Sahar Speaks, an organization that provides training and mentoring of female reporters in Afghanistan.
On its website, the organization notes that a free press is one of the few success stories in Afghanistan, where there are about 9,000 reporters, 2,000 of whom are women. But not a single one worked for a foreign press outlet. Part of the reason, the group says, is in Afghanistan, women often are not allowed to speak to men.
The organization was founded by Amie Ferris-Rotman, a long-time British foreign journalist.