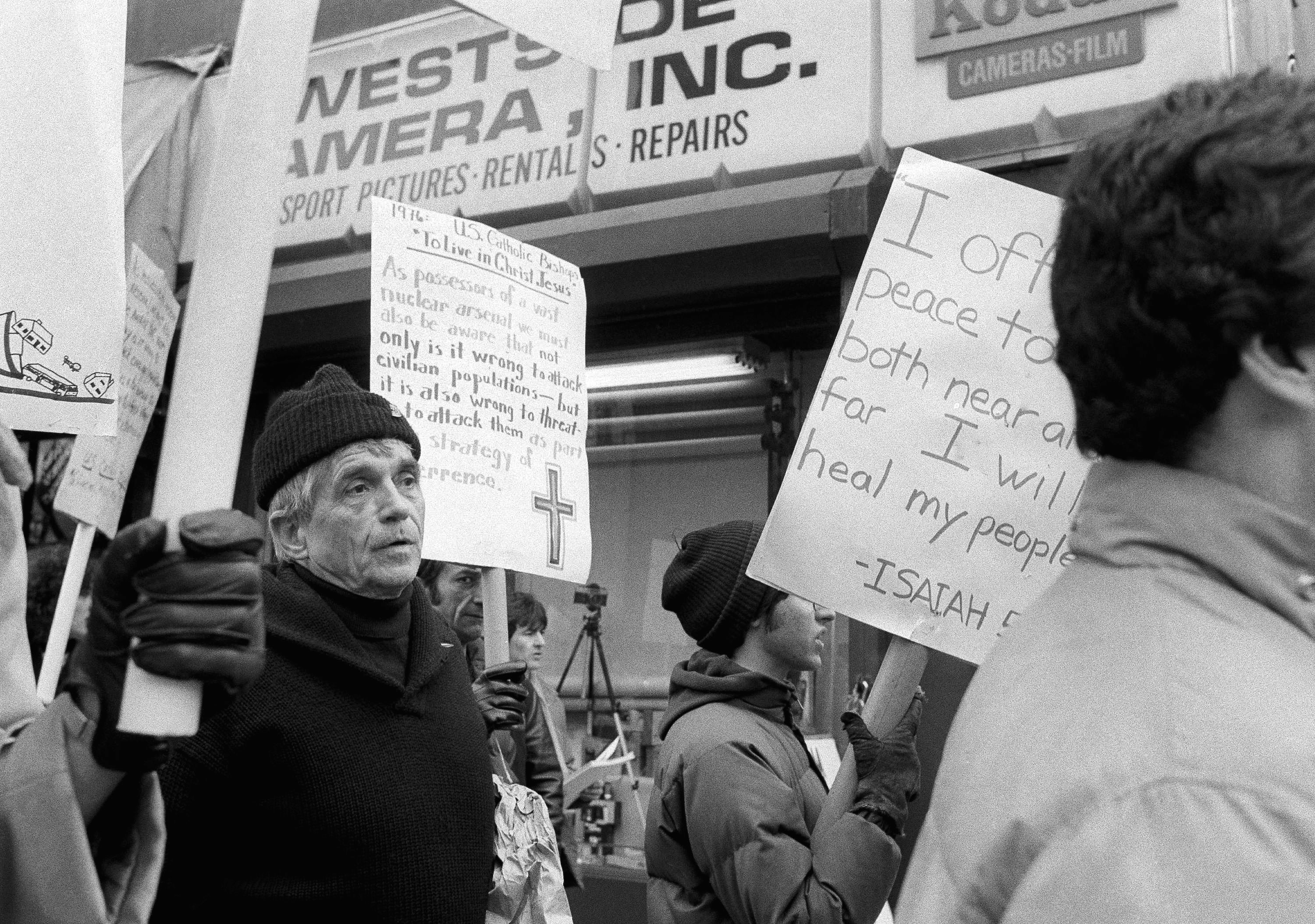 The way history is taught in many public schools, kids will never learn about the Vietnam War, which is a shame because they'll never learn about people like Daniel Berrigan, a Jesuit priest who was the face of opposition to a war that killed more than 50,000 Americans.
Berrigan, a Virginia, Minn., native (he and his family moved east when he was 5), died yesterday at 94. He was, as the New York Times says today in his obituary, the leader of the "new left" in the Roman Catholic Church, "articulating a view that racism and poverty, militarism and capitalist greed were interconnected pieces of the same big problem: an unjust society."
And he did something about it at a time when the nation paid attention to such things.
The catalyzing episode occurred on May 17, 1968, six weeks after the murder of the Rev. Dr. Martin Luther King Jr. and the outbreak of new riots in dozens of cities. Nine Catholic activists, led by Daniel and Philip Berrigan, entered a Knights of Columbus building in Catonsville and went up to the second floor, where the local draft board had offices. In front of astonished clerks, they seized hundreds of draft records, carried them down to the parking lot and set them on fire with homemade napalm.

Some reporters had been told of the raid in advance. They were given a statement that said in part, "We destroy these draft records not only because they exploit our young men but because they represent misplaced power concentrated in the ruling class of America." It added, "We confront the Catholic Church, other Christian bodies and the synagogues of America with their silence and cowardice in the face of our country's crimes."

In a year sick with images of destruction, from the Tet offensive in Vietnam to the murder of Dr. King, a scene was recorded that had been contrived to shock people to attention, and did so. When the police came, the trespassers were praying in the parking lot, led by two middle-aged men in clerical collars: the big, craggy Philip, a decorated hero of World War II, and the ascetic Daniel, waiting peacefully to be led into the van.
Amazingly, the country still requires its 18 year old men to sign up for a draft, with every indication that should another war require the country to sweep up the nation's youth and send them to a jungle somewhere, it'll be the poorest who go while the privileged find a way out.
Daniel Berrigan is survived by a nation that hasn't learned much.