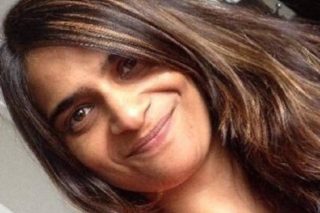 The Toronto Star faced an unusual ethical dilemma when Raveena Aulakh left instructions that the paper should not write about her death.
She took her own life in late May.
Rumors swirled around the city that Aulakh was despondent about the end of her relationship with an editor.
You're the newsroom boss. What do you do?
The Toronto Star has a policy similar to many other news organizations: It ignores suicide unless there is some compelling public interest in reporting it.
In an unusual article today, Kathy English, the paper's "public editor" — ombudsman — went public, revealing an internal investigation has resulted in the reassignment of two editors.
Certainly, no one here should ever minimize the fact that a talented, smart, journalist who achieved distinction for the Star in her courageous reporting, chose to end her own life. But, much sensitivity is called for too.

The Mindset Guide on Reporting on Mental Health, written by journalists for journalists in co-operation with the Mental Health Commission of Canada, warns journalists not to jump to conclusions when reporting on suicide, pointing out that "the reasons why people kill themselves are usually complex."

I do not know all of the relevant facts here, but certainly, as I have also written in past, any media coverage of suicide demands caution, context and compassion, as well as deep understanding that suicide is never just another story, but the end of a life in the most tragic way possible.
The newspaper's union has called for an independent investigation of the circumstances surrounding the reporter's death.