When we first heard of Lutheran Church Charities' (LCC) heroes, they were doing the work that no human seems capable of doing: They were providing comfort to victims and families of the mass shooting in Sandy Hook, Conn. All they had to do was be the dogs that they are.
When humans show us affection, it's quite a complicated thing that involves expectations and judgments," said Rachel Wright, who runs a pet therapy program. "But with a dog, it's a very uncomplicated, nonchallenging interaction with no consequences. And if you've been through a hard time, it's lovely to have that."
They're at it again. In Orlando.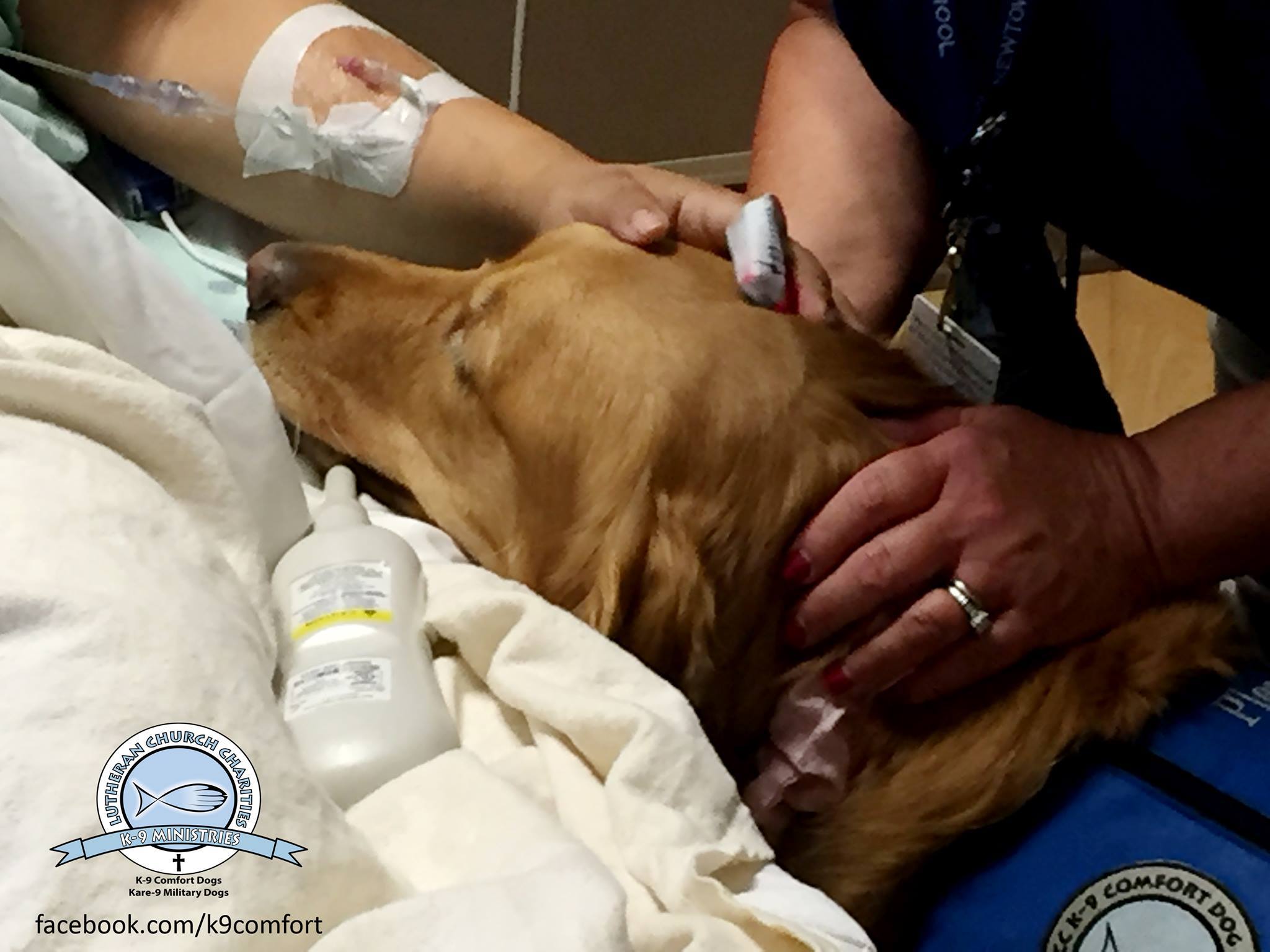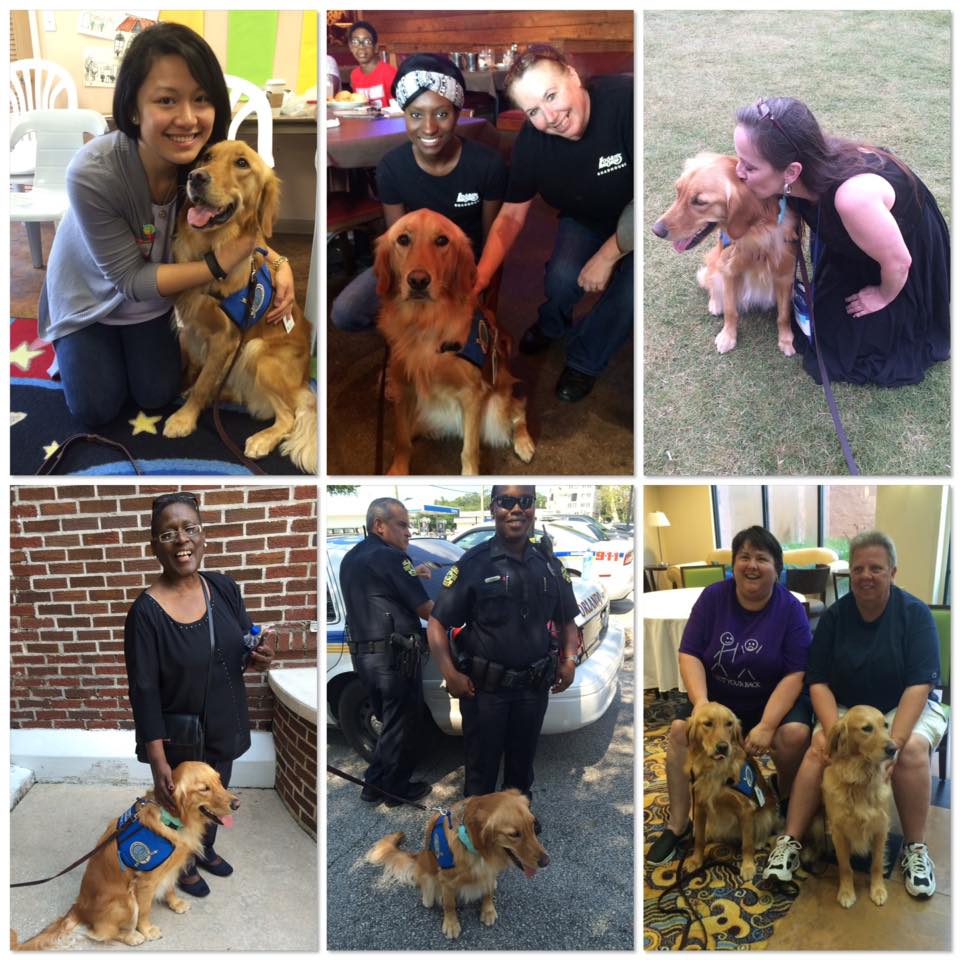 The dogs and their handlers, who operated as volunteers, were dispatched from Illinois, Tennessee, South Carolina, Texas, and several other states.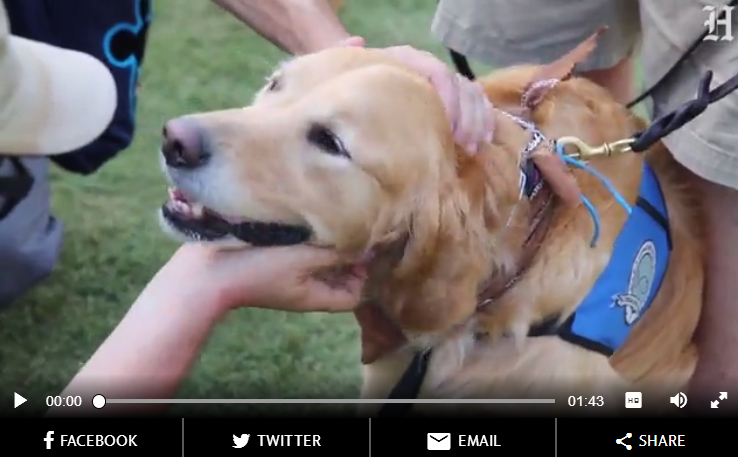 "Dogs are good listeners," Tim Hetzner, the president of the Chicago-based organization, tells the Miami Herald.
"Dogs can tell when there's sadness around," said Orlando resident Shea Doran. "They just know that their presence is calming. It's beautiful what they do."