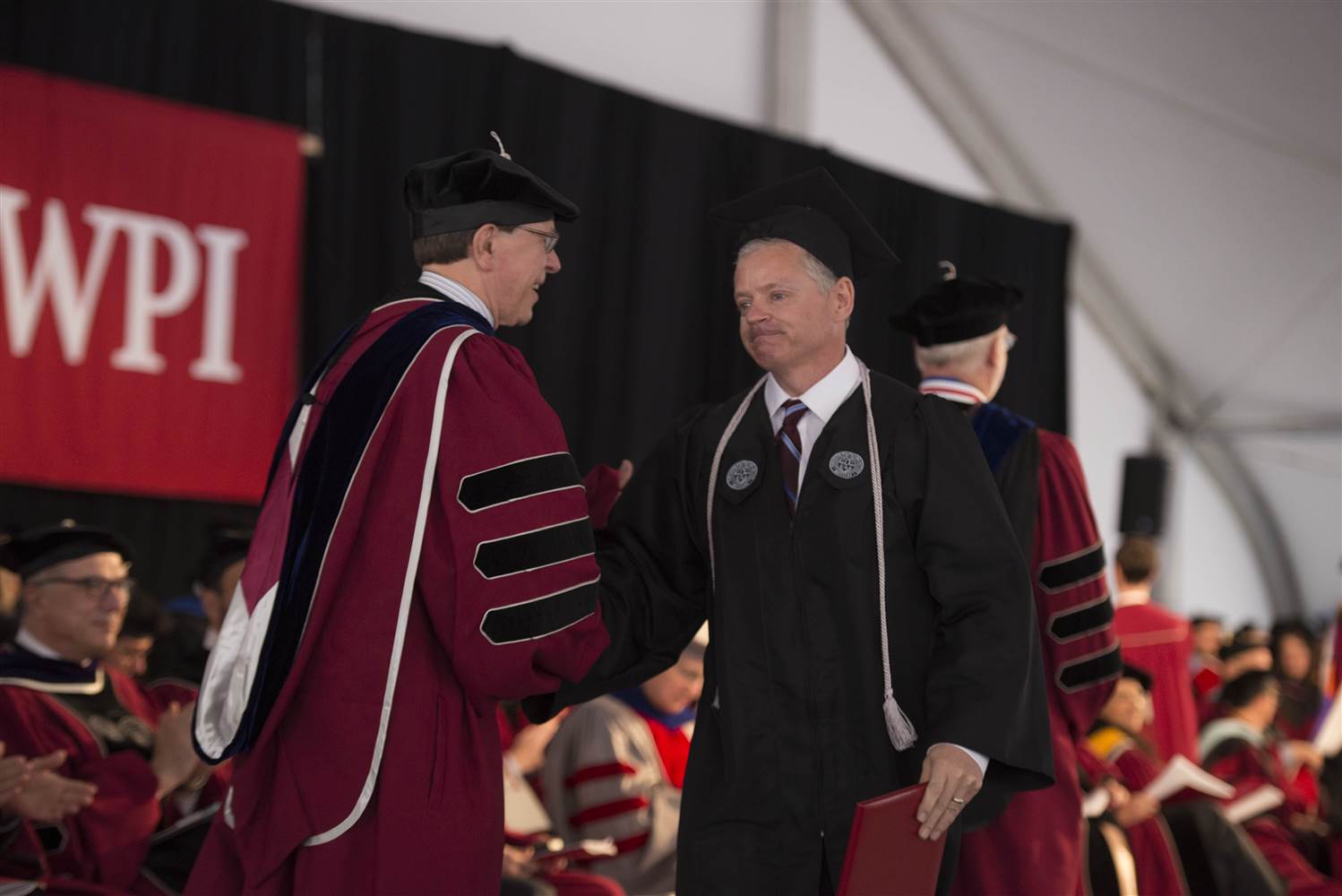 Michael Vaudreuil, 54, lost it all in the economic meltdown of 2008. His business collapsed and he was out of a job and would soon be out of money if he hadn't taken a part-time gig as a janitor at Worcester Polytechnic Institute in Massachusetts.
That was eight years ago.
He lost his home, his life savings, and his self respect.
He's been a janitor ever since, but, using the school's free-tuition program, he took classes at the school and in May, he graduated with a degree in mechanical engineering degree, plus a minor in psychology.
It's a feel-good story. Sort of.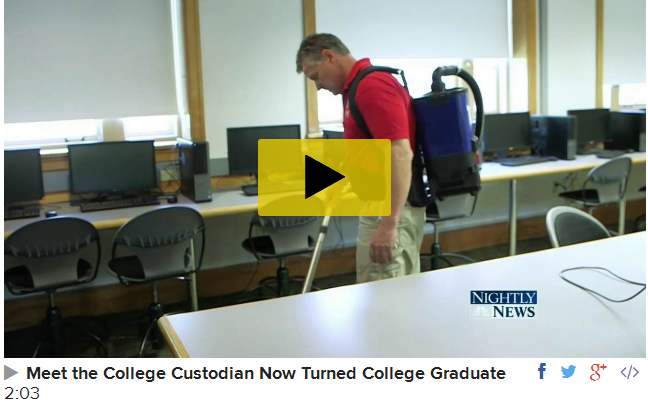 He kept applying for jobs. But he's 54. So he kept working as a janitor while he searched for work.
Then, NBC News told his story.
The job offers came flying in.
On July 11, he starts at Pratt & Whitney in Connecticut.
"I'm going to quote one of my favorite movies—they made me an offer I couldn't refuse," he told The Daily Herd, WPI's newspaper. "I'm looking forward to the satisfaction and fulfillment that will come with the job."
What if his story hadn't gone viral? Would a 54-year-old guy with a bachelor's degree get a job offer from Fortune 500 companies?
"I was certainly welcoming of it, because I thought it would help networking-wise," he said. "To the degree that it took off was a bit surprising. It was almost an out-of-body experience. You see this happen, things go viral—now it's happening to me."
Until he moves and starts at his new job next month, Vaudreuil plans to keep cleaning.