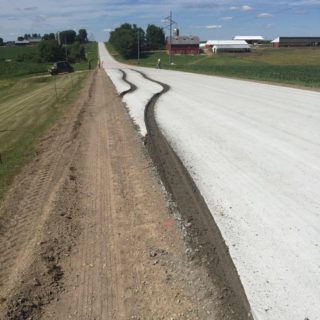 Goodhue County is looking for the driver of a Ford Focus who couldn't be bothered with detours, it reports on its Facebook page.
Substantial damage was caused to the CSAH 6 concrete overlay project today when a white Ford Focus drove around multiple sets of barricades and through the fresh concrete. Please contact the Sheriff's department with any leads at 651-385-3155. As taxpayers this concerns everyone so PLEASE keep your ears open and help us catch this irresponsible driver!!!
It shouldn't be too hard to find. It'll be the one with lousy gas mileage because of the hardened concrete in the wheel wells.