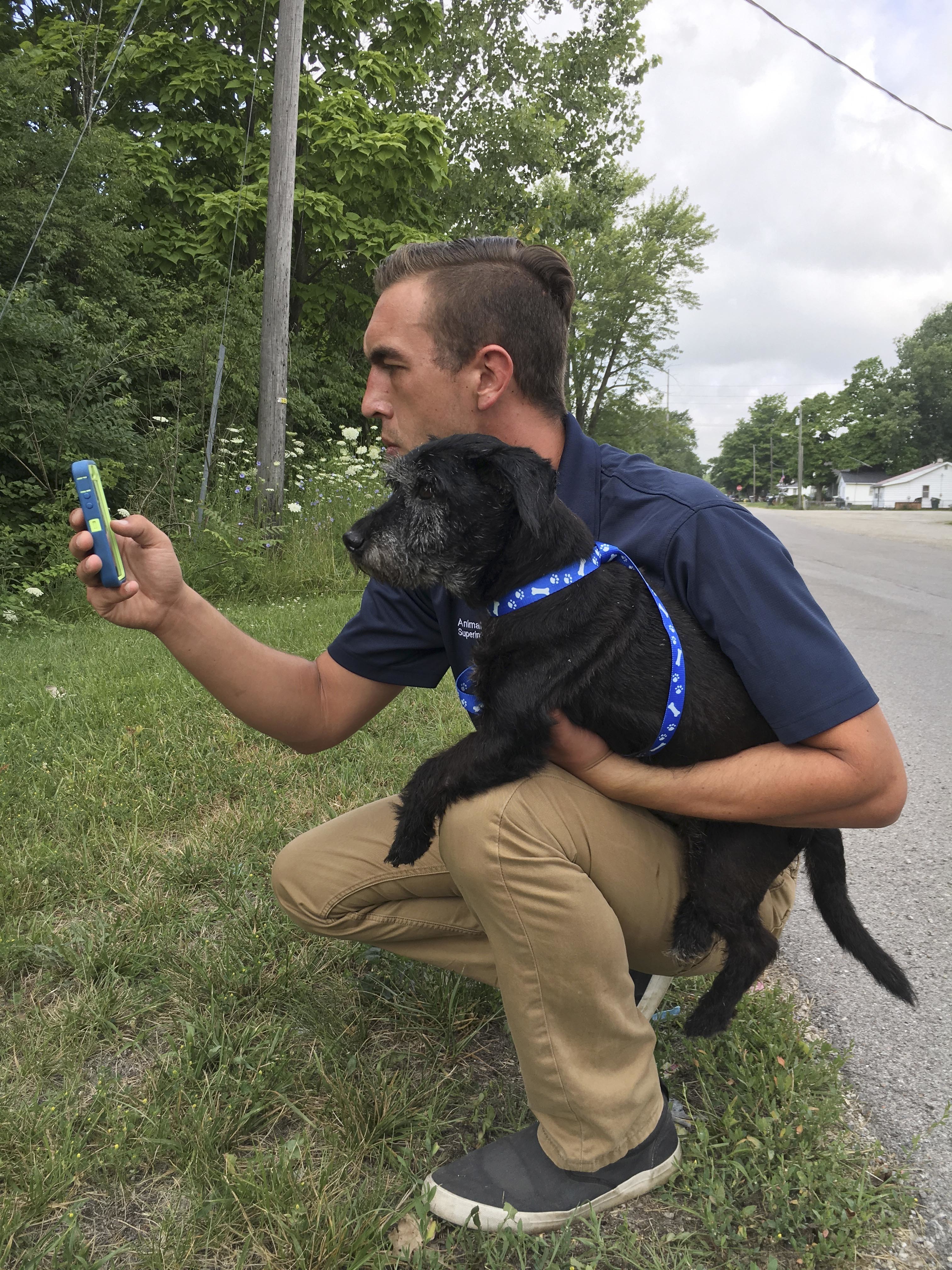 I don't play Pokemon Go. My cellphone doesn't have enough memory even if I had the time.
But I had a short orientation on it with a family member the other day on its benefits, a fact which has been lost in the get-off-my-lawn mentality that greets anything popular, particularly among the young.
But that's the thing; it's not just the young. People of all ages, economic, and social spheres, and diverse backgrounds are ending up at the same places, interacting in whatever way Pokemon Go allows, helping each other along the way, and becoming friends.
What exactly is bad about that?
On the Star Tribune's excellent "10,000 Takes" today, author Vikki Riech didn't find a group of strangers meeting in Powderhorn Park as anything to be repulsed by.
This group of strangers chatted for a full 30 minutes about the game and all the places they've explored while playing. That same guy extolling the qualities of Powderhorn Park talked about strolling through downtown St. Paul over his lunch break. A woman in her 30s mentioned catching a rare Pokemon while walking around Lake Harriet on a gorgeous day. A young guy remarked: "A week ago, I wouldn't have imagined I'd be sitting in a park with strangers having a great time."

This was not an isolated incident. My son and I chatted with various players at Minnehaha Falls yesterday and today. One conversation started with, "I just grabbed a Poliwag at the bottom of the Falls." Then the group of twenty-something guys told us everything else they found, and where. Later an older couple stopped us — they weren't playing the game but asked if we were. We nodded. They gave us big smiles, wished us good luck and told us to enjoy the day.
She says she's exchanged more smiles and knowing nods in the last two days than she has in a long time.
And that all happened where the get-a-life types have insisted people should be: outside.
"Get a life and stay out of my yard," counters James Roy, of East Vancouver, B.C.
His yard was tagged as a Pokemon gym, whatever that is. So he made a sign you've probably seen in your news feed.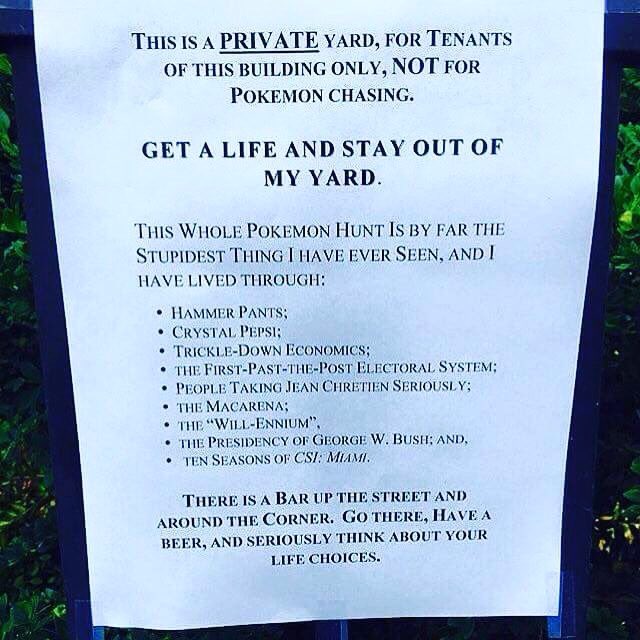 "These are not four or five sure-footed 12-year-olds. These are big stomping old men that haven't really been outside from their mother's basement in the last 10 years until the internet gave them permission," said Roy, who is 38.
The reaction to his sign, too, has been over the top.
"This is not some old man taking Halloween candy away from kids," he tells the CBC. "These are grown men and they were all men. I've heard of cases where people were telling [gamers] to f-off and stuff I just put up a note. Which is much more Canadian?"
At Forbes, Bernard Marr worries about the data gamers are giving up in exchange for entertainment.
"As a whole, we do not educate ourselves, nor even concern ourselves with the information we're giving away. Not until some interested computer scientist, journalist, or hacker discovers the distasteful truth is there any kind of outcry," he writes.
"We are a bunch of people having fun," Ash Fedanzo, 31, said in Chicago on Sunday. "With all the negativity in the world, I think that playing Pokémon Go is unifying."
The 5,000 people who showed up for a Pokemon crawl agreed.