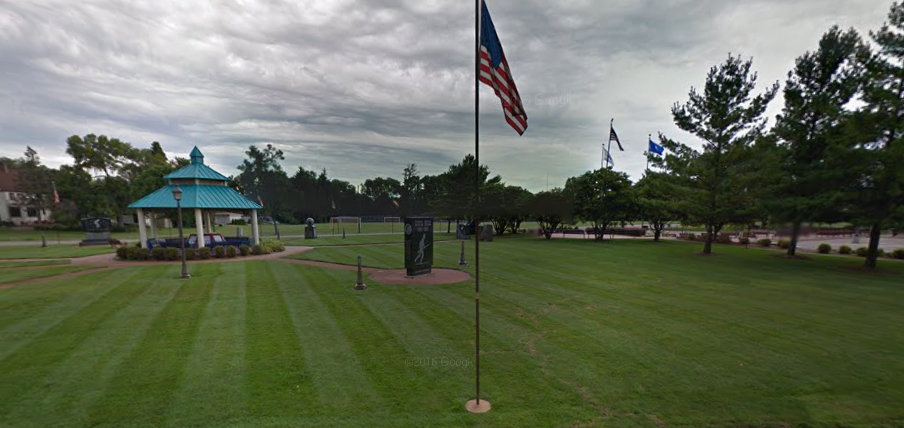 Following up on Monday's post: Pokemon has survived an assault in Winona, Minn.
The City Council last night voted not to ban the game-playing in city parks, specifically around the veteran's memorial next to a playground and band shell in the city.
"I understand that Pokémon Go is a very compelling game," Council Member Al Thurley said, according to the Winona Daily News. "What we're trying to do here is craft a code of conduct which is in ordinance form … that most people will be agreeable to."
That's a more tactful approach than a couple of veterans used last Thursday in a confrontation with the players, who had put up a portable sun shelter to their consternation (video).
An original ordinance proposal would have banned playing electronic games in the park; it was modeled after those in effect at Arlington National Cemetery.
But the city attorney said it would be too difficult to enforce and many of its provisions — against littering, damaging monuments etc. — were already prohibited in Winona.
The new ordinance redefines the site as a memorial rather than a park and limits the area governed by the ordinance to the area immediately adjacent to the monuments and central gazebo, excluding the parking lot and band shell area. The site would be referred to as Veterans Memorial, redefining it in the city code.

The ordinance bars certain recreational activities "including sports, athletics, grilling or cooking, putting up hammocks or tents, and bicycles or rollerblades in the designated memorial. Notably missing from the ordinance was references to Pokémon Go, or electronic games, which began the conversation.

The ordinance will have to return to the City Council for final reading and approval.
The original ordinance also included bans on sleeping and sunbathing, the Rochester Post Bulletin reported.
"It's not enforceable," said Council Member Michelle Alexander. "If I'm sitting on a bench in a tank top, is that sunbathing? If I fall asleep there for five minutes on my lunch, is that sleeping? Some of these are setting people up to be confrontational."
"Police have enough to worry about," City Councilman Gerry Krage said. "We don't need to put that on their plate. Enforcing football or Frisbee with a dog, that's simple. Enforcing an electronic game, not so much."
City officials say they're asking the Pokemon Go players to police themselves and be respectful around the memorial.
If this works, it could usher a new era of simply talking to people to calmly resolve differences.