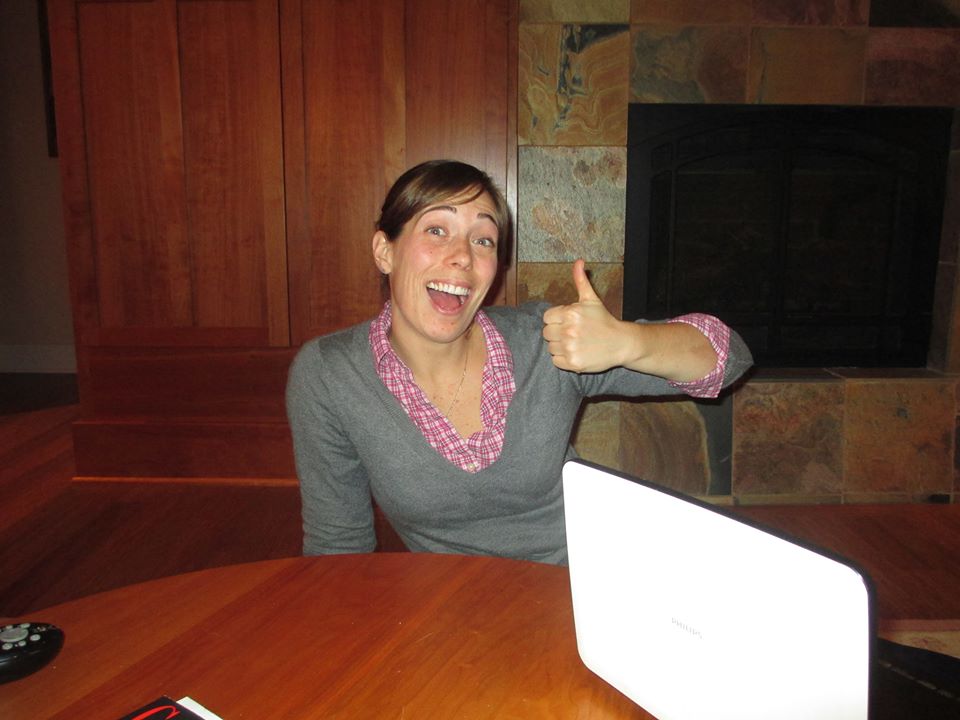 It doesn't seem possible that it's been three years since Shaina Briscoe, an avid and well-known Twin Cities cyclist, started out on a race to the lakes of the Twin Cities, and sustained a severe brain injury when she and an SUV collided in Minneapolis.
For much of her recovery, her father wrote some of the most poignant CaringBridge posts we've ever read, as he awaited a happy ending through some dark times.
"I'm really fortunate that I have this view, because it means I'm still alive," she tells The Growler, about her life in a wheelchair, communicating through a keypad.
All it takes is one second for a life to be changed forever, The Growler notes in an article about the rules of the road and why we need to be more careful out there.
There's some hope that the divide between cyclists and drivers will close. A bike safety group is teaching kids in lower elementary grades about safety, figuring that when they grow up to drive cars, they'll be more aware of cyclists.
In the meantime, although it often doesn't seem like it, the bike infrastructure is slowly getting the two more accustomed to each other.
Mending the divided culture between bicyclists and motorists is an area where Shaina's dad, David, thinks there's still a long way to go. "You can be as hateful as you want, but when [a crash] happens to you or someone close to you, it changes your mind very quickly," he says. "It becomes about empathy and community, instead of right or wrong."

Outside on Shaina's balcony, deep purple eggplants and small green bell peppers begin to take shape in her small potted garden—a new hobby she took up after the crash. But inside her bedroom, signs of the sport Shaina once spent much of her time participating in decorate the room. The familiar outline of a bicycle frame pops up on the throw pillow on her bed and the wooden sign hanging on her wall.
"We're all just people operating these bikes or cars and we all make the same types of decisions, good or bad," says Melissa Barnes, the statewide bicycle and pedestrian safety engineer at the Minnesota Department of Transportation. "Unfortunately, I think the bicyclists often pay more dearly in crashes because they're not protected by a metal structure."
"Imagine how much safer our streets will be when the attitudes of all drivers—whether behind handlebars or a steering wheel—catch up to the physical improvements already reshaping our roads," The Growler says.
This might not be a bad day to do more than imagine.