We're just going to add this story to our list of anecdotes that we think proves that when it comes to sportsmanship, nobody is better at it than the track-and-field people.
New Zealand's Nikki Hamblin and the USA's Abbey D'Agostino collided during their heat in the 5,000 meter running event Tuesday morning. Down they both went, their Olympic dreams dashed.
D'Agostino got up, then helped Hamblin up.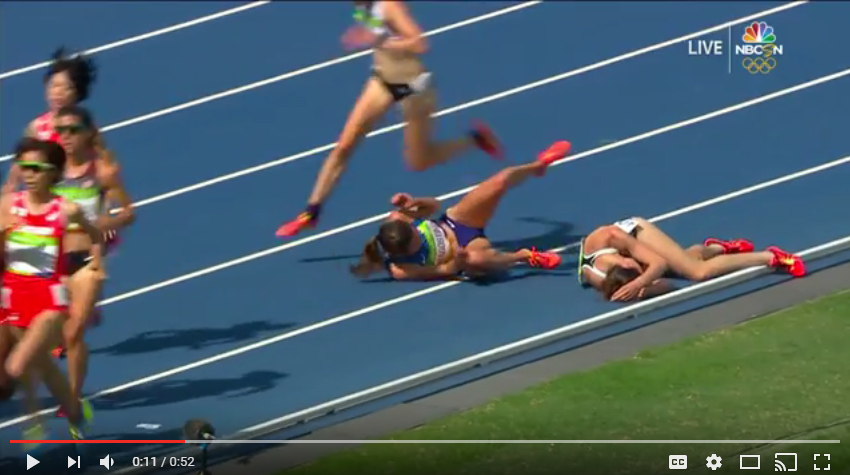 "When I went down I was like 'Why am I on the ground' and suddenly there was this hand on my shoulder," Hamblin said.
But as she started to run again, D'Agostino went down (she would later find she had a torn ACL). So Hamblin helped her in return.
The two finished the race, D'Agostino finished two minutes behind the winner.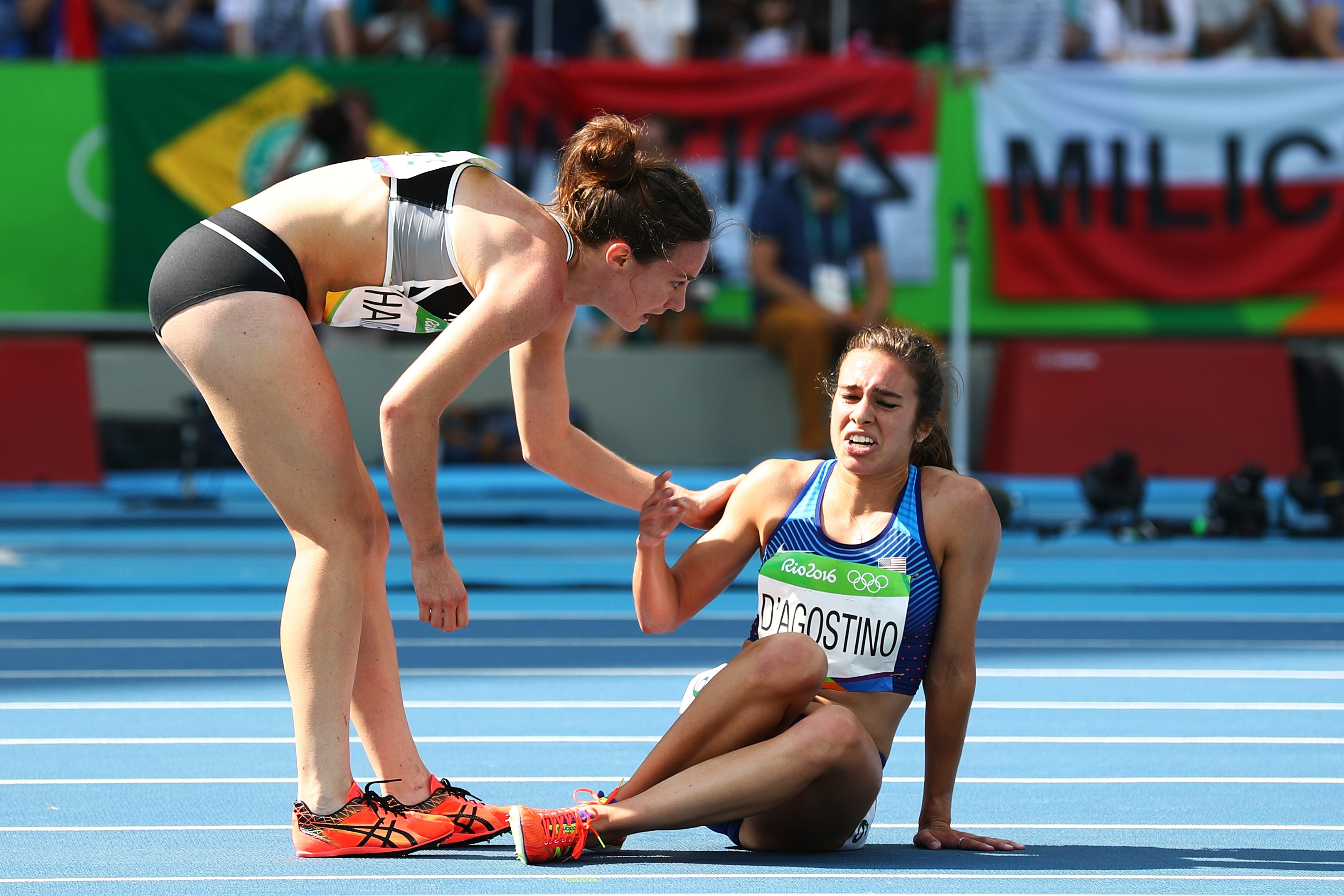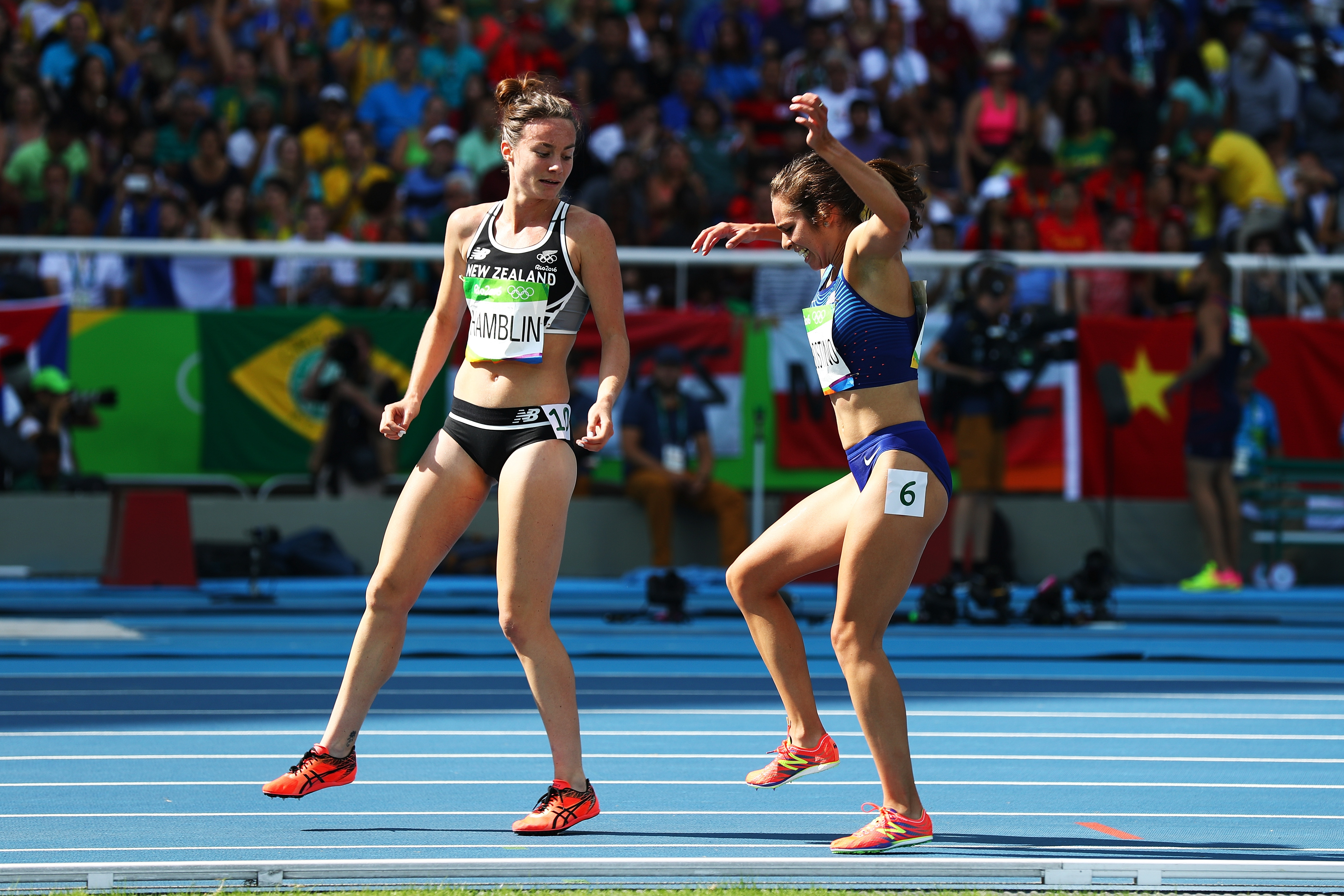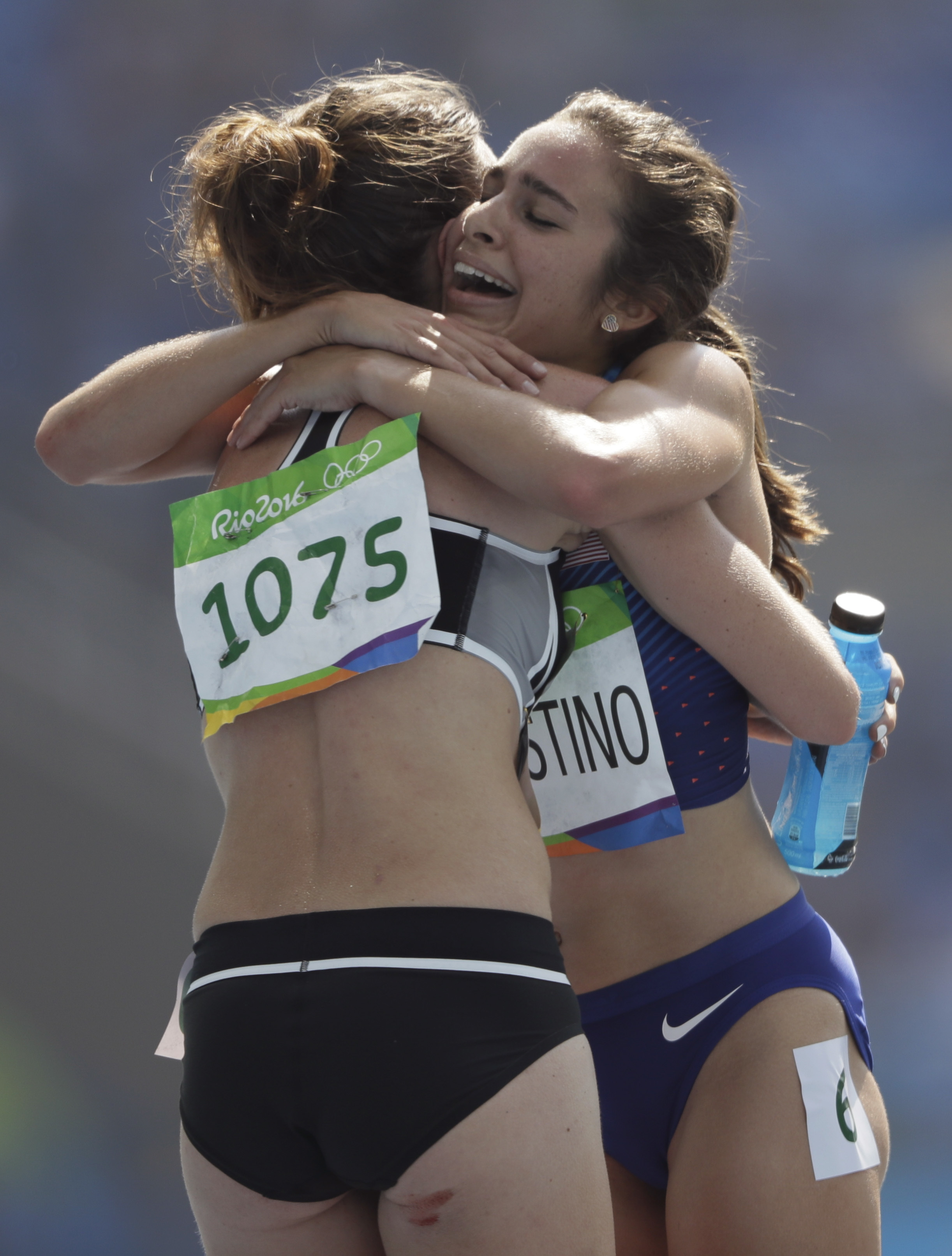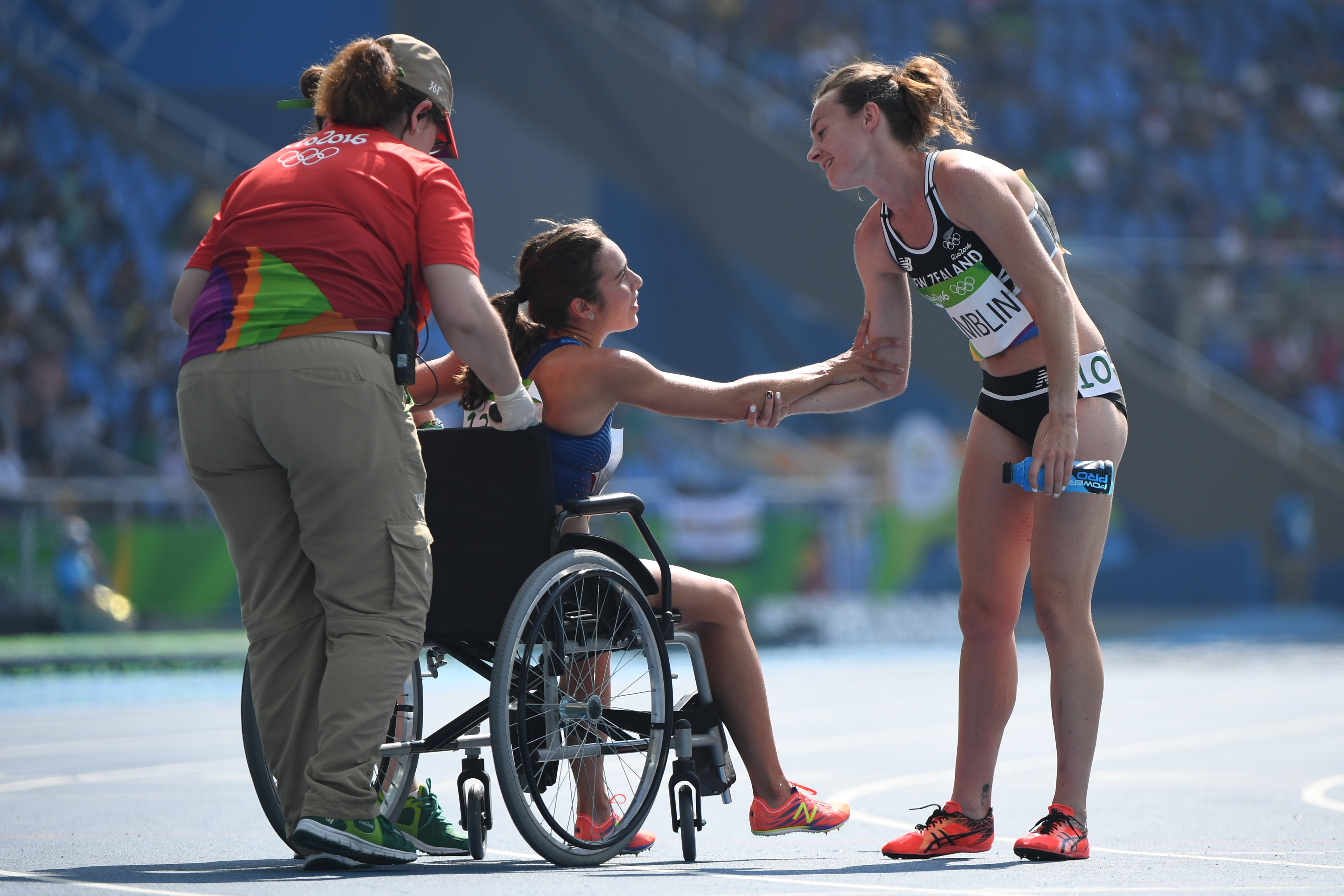 "I'm so grateful for Abbey doing that (and making sure that I was OK)," Hamblin told reporters after the race. "That girl is the Olympic spirit right there."
"I had never met her, isn't that so amazing? It is a moment that I will never ever forget for the rest of my life."
(h/t: Paul Tosto)