As white as the Minnesota Legislature is, the state has a small habit of firsts when it comes to electing women of color whose journey included a far-off refugee camp.
Ilhan Omar's victory over Phyllis Kahn in the DFL primary sets her up to be the first Somali-American Muslim woman to be elected to a state legislature. Her district is heavily DFL.
And her win is resonating far beyond the legislative district.
"What it means to all of us is we have a stake in the state of Minnesota," Haji Yusuf, community director of #UniteCloud, a St. Cloud group that promotes cultural understanding, tells the St. Cloud Times. "This community is a community that is out there doing what needs to be done to make sure that everyone across all races and faces and sex and religion are represented well in our state."
"We hear so much about Muslim women being treated differently," Yusuf said. "But look at Ilhan and her dream, and where she came from — from a refugee camp to the state of Minnesota. … Coming to be where she is today just represents so much for Muslim young women and men as well."
These are stories that seem to resonate with Minnesota voters and it recalls another trailblazing woman who has a similar story.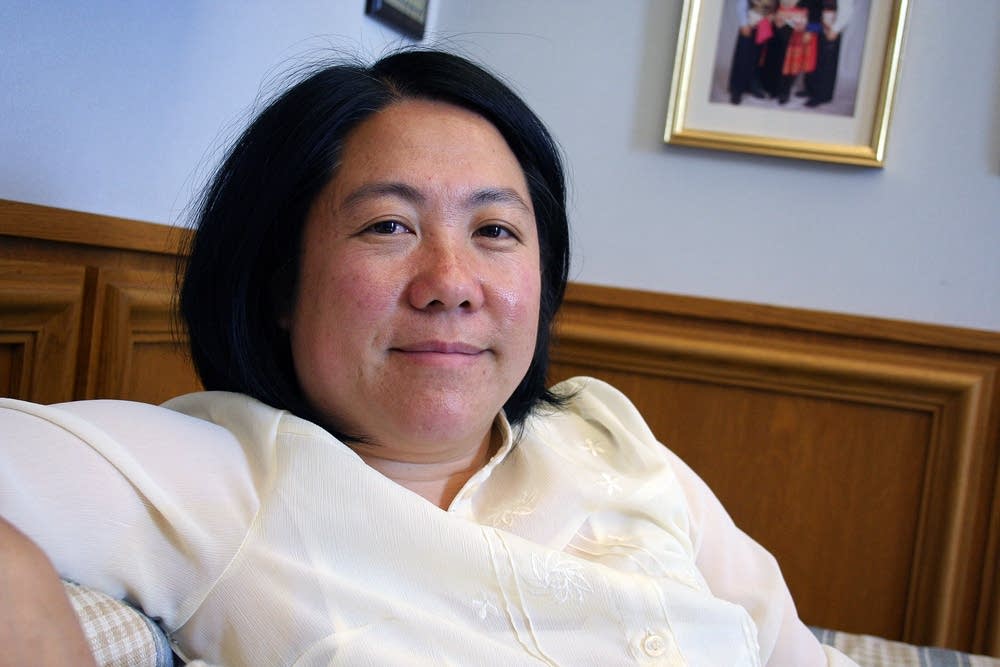 Mee Moua, born in Laos, fled to Thailand as the war was ending. Her father was a medic in the Vietnam War. She was five. After spending time in Thailand's refugee camps, the family emigrated to the United States, she went to college, earned a law degree, and moved to Minnesota where she became the first Hmong-American woman elected to a Legislature in 2002, succeeding Randy Kelly, who had been elected mayor of St. Paul.
She left the Senate in 2010, around the time she and her family were losing their home in the mortgage crisis.
When her sister was elected to the St. Paul school board, Moua noted her ethnicity was no longer a news story..
"It was remarkable to me how unremarkable it was," Moua told MPR News' Laura Yuen in 2010. "It's actually become mainstream to have Asian-American and Hmong-American candidates to run for these offices. And it's now no longer unusual or out of the ordinary that they win."
She is now the president and executive director of Asian Americans Advancing Justice. Last year, the Washingtonian included her on the list of the most powerful women in Washington.
She was this year's commencement speaker at the University of Minnesota's Humphrey School.
"Coming to the United States as a political refugee, growing up Hmong American in the Midwest and now working as national advocate for social and civil rights in our nation's capital, sometimes I feel as if I have literally traveled through a warp of space and time seemingly at random," she said. "Yet at the same time, I find myself in awe of the destiny I am so fortunate to manifest. I would like to believe that it's the wondrous work of the spirits of the ancestors."
And the voters of Minnesota.