In Weare, N.H. (pop. 8,785), townspeople have posted plastic flamingos on their lawns as a symbol of their support and hope for a 12-year-old girl fighting leukemia.
The flamingos are being sold for $10 each to raise money for Abby Van Dyke's expenses; 1,300 birds have been sold so far.
"It was mostly about getting as many out before she came home from the hospital, so she'd drive through town and see them, and know that everyone was thinking of her and praying for her and her family," said Tippy Johnston, one of the organizers.
That's sweet. This isn't: Someone started stealing them.
Weare Police Lt. Frank Hebert said a "staggering number" of the bright orange birds had gone missing around town.
Some of them were found in a garbage bag, discarded along the road.
That's awful. This isn't: At least one of the thieves has apologized in a letter to the police department.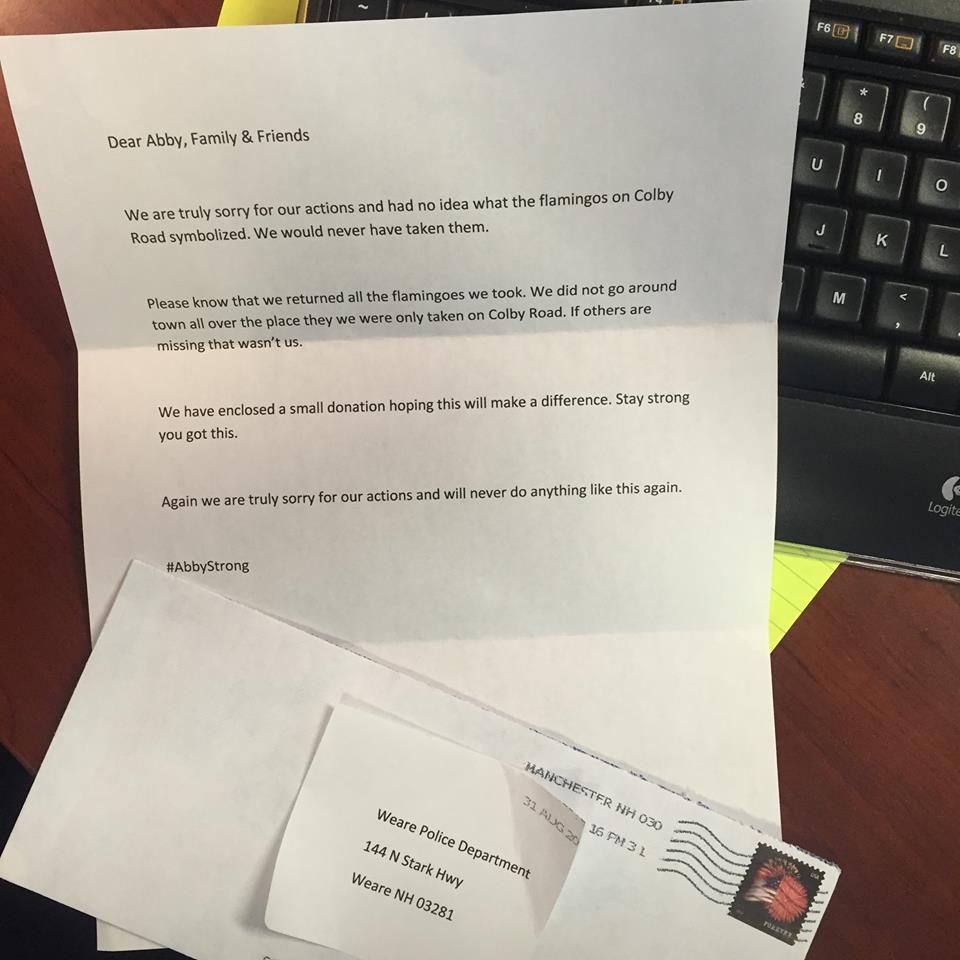 The thief, who did't sign his or her name, enclosed an unspecified amount of cash for Abby.