If Chicago can't rally around a 97-year old man who survived Pearl Harbor, there's something wrong.
All you have to do, Chicago, is give up your tickets to a Cubs World Series game.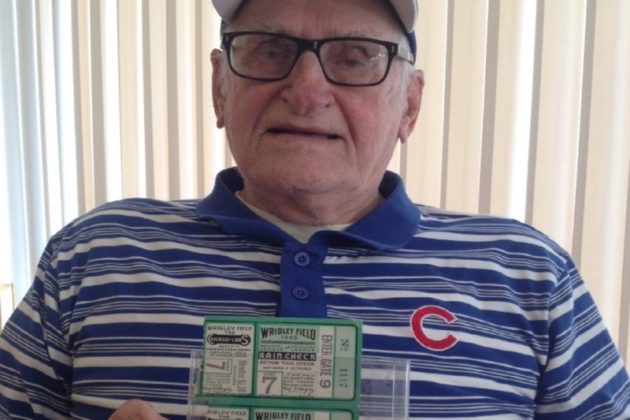 Who wants to be first to say "no" to Jim Schlegel, who still has his tickets to games six and seven of the 1945 World Series, when the Tigers beat the Cubs.
His daughter, Helen has set up a GoFundMe page to send Jim to the World Series, a neat trick since there aren't any tickets available, meaning they'll have to buy the tickets on the secondary market.
The $1,700 raised so far toward the $10,000 goal isn't going to cut it. The lowest price ticket on StubHub is $1,875 for standing room only. A 97-year-old man isn't going to stand for a ballgame. The cheapest seats will get you in the bleachers, which aren't reserved seats.
The best seats in the house — a box seat by the dugout — will cost $40,000 each. Cubs fans may be loyal, but everyone's got a price.
The local pols in Chicago were going to get tickets this year for $50 apiece — face value — from the team. But an Ethics Board ruling says that would violate a rule about accepting bribes gifts worth more than $50. They could be fined from $1,000 to $5,000.
A smart alderman would grab the seats, pay the fine, and sell the tickets to Mr. Schlegel. Everyone wins.
Except the Cubs, who are going down in the Series.