It's hardly a new phenomenon that people will look at a fashion and not go with their instinct. Better to fit in than to say "that's absolutely stupid." It's been that way since the emperor went for a stroll in his invisible suit.
But even Hans Christian Andersen would've have had a hard time believing that, at least up to now, so few people have been willing to stand up to Italian luxury house Moschino's pathetically tone-deaf "Just Say Mo" collection of drug-themed threads.
Moschino boutique in Milan, Via Sant'Andrea 12 – September 2016 window display – Theme: "#justsaymoschino!" – ? https://t.co/Kiuy6jNBIt pic.twitter.com/mjKGmPHkt5

— Moschino (@Moschino) September 27, 2016
Twin Cities drug counselor Randy Anderson is even more aghast that stores like Nordstrom's and Sak's Fifth Avenue haven't gotten a clue either, the Star Tribune says.
He posted an online petition on Monday to pressure the chains to think it over a little more.
Do you have any idea of the message your company is sending to those who have suffered the loss of a loved one due to a drug overdose?

Have you not seen the countless number of media reports on overdose deaths from prescription pain medication, including the rock and roll icon Prince? Do you have no moral responsibility in what type of products your company promotes for public use?

I'm one of the lucky ones who has not yet lost a loved one to this epidemic. I work as an alcohol and drug counselor in Minneapolis, MN and I can tell you firsthand the havoc addiction has on the individual, the family, the community, the healthcare system and the country.

I implore you to immediately remove these items and their images from any and all sales locations. Until these items and images are removed, I – and all those I know – will not patronize your business. In fact, I will be sure to tell everyone or anyone I come in contact with that they should not do business with any company that so blatantly promotes drug use and perpetuates the stigma of addiction.
That stores would sell the merchandise may not be that surprising. But who would buy it? (Images via Moschino)
Things like a $950 shoulder bag: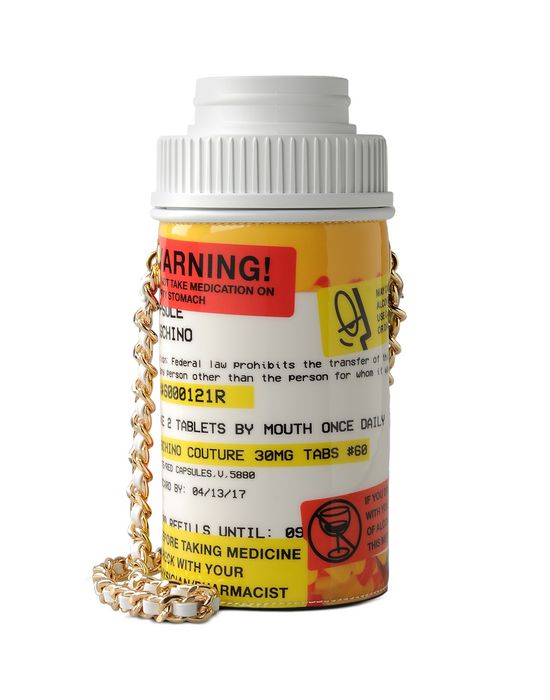 A $75 iPhone cover…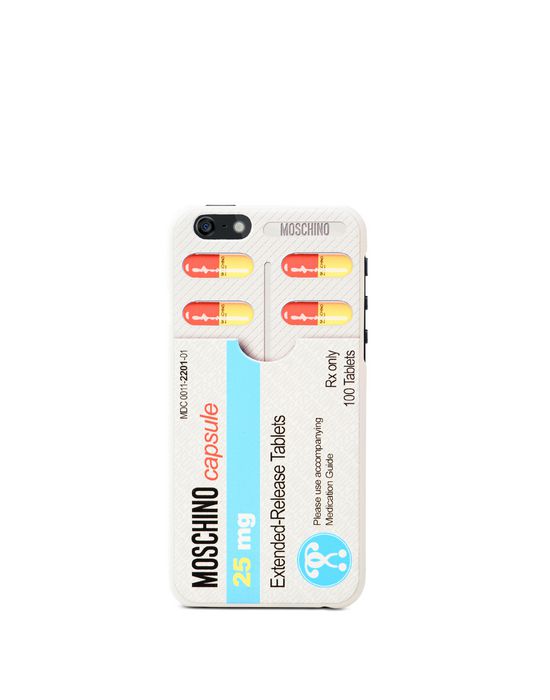 … to cover your pill-bottle iPhone: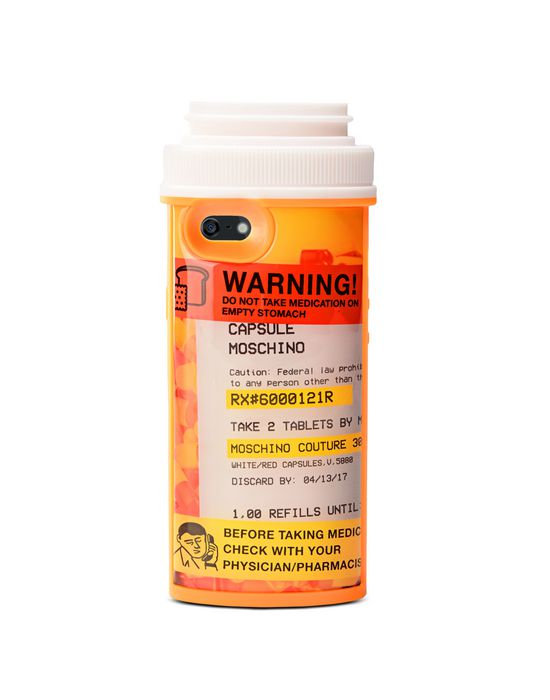 A $1,000 mini-dress: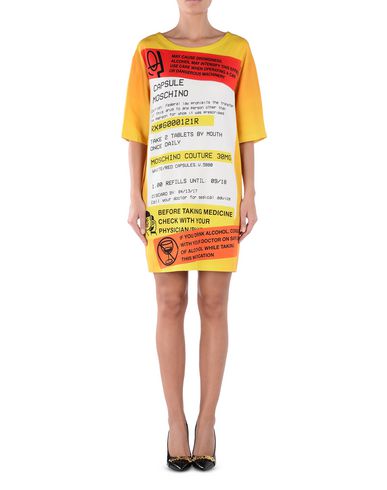 According to the company website, designer Jeremy Scott was "'prescribing' [his] fans a colorful selection of garments'and accessories that reflect [his] fun, provocative language."
Scott is a former Missouri farm boy turned designer to the elite. Mere mortals haven't got a prayer of understanding how.
The company has not yet responded to a request for comment on the petition.
[Update 4:06 p.m.] – Statement from Nordstrom:
We have heard from some customers about this collection. We're sorry that they're disappointed. As one of several retailers offering this collection, we aren't able to speak on behalf of the designer or their intentions. We serve many different customers who each have unique tastes, which is why we try to offer a wide range of products.