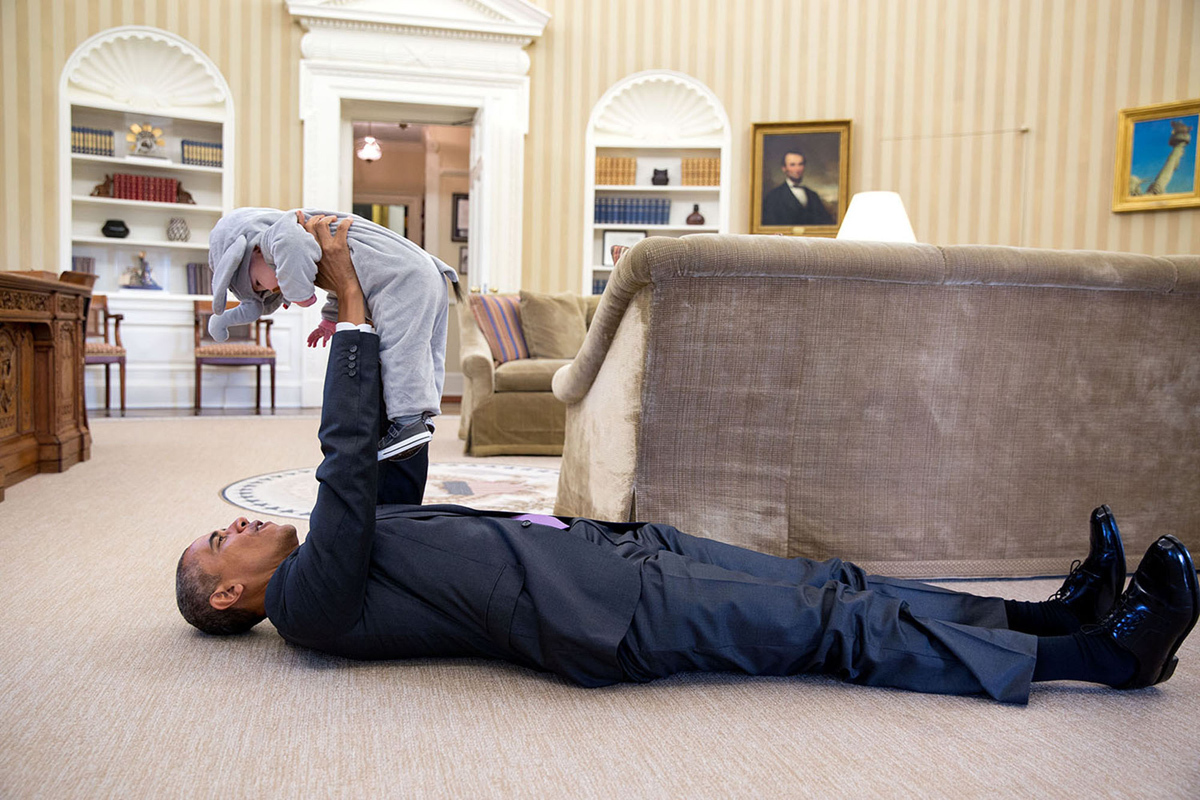 You'd have to go back to December 2012 to find a time when President Barack Obama was as popular as he is now, a new Gallup poll shows.
That was just a month after his re-election. The poll then was conducted right after the Sandy Hook massacre.
In the latest survey, Obama enjoys a 57 percent job approval rating, Gallup says. That's not unusual. Lame-duck presidents usually become more popular in the immediate aftermath of the election to replace them. George Bush's went up, too, though it was half of Obama's present rating.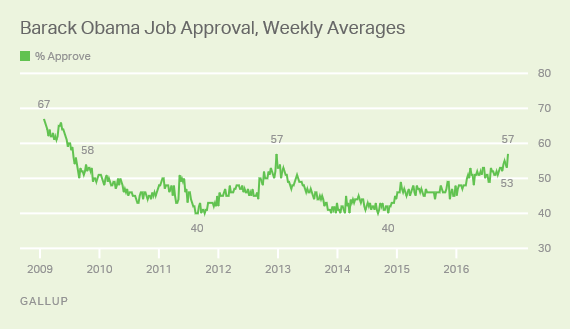 In modern times, Obama trails only Bill Clinton for popularity at this stage of their presidencies. Obama is also tied with Ronald Reagan.
Not mentioned in the poll analysis why we tend to like presidents more when they're about to leave office.
Related: Obama reckons with a Trump presidency (New Yorker)
President Obama's Last Stand (Rolling Stone)