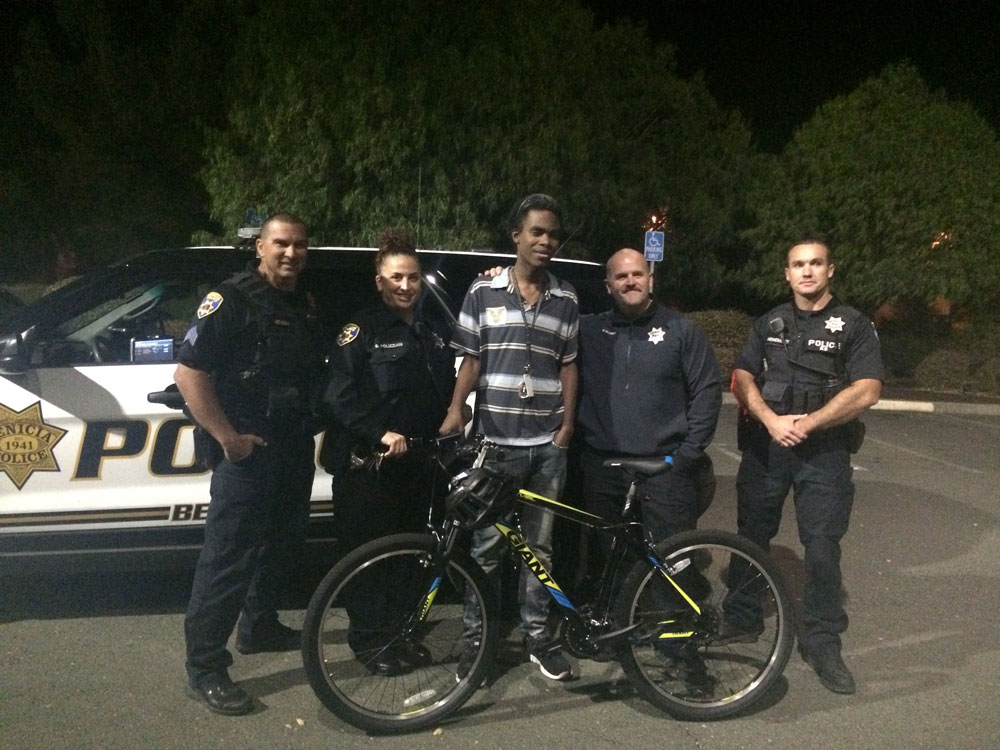 Here's your daily dose of sweetness, which has been mighty hard to find lately. That's why I had to reach back to October to find one.
In Benicia, Calif., Jourdan Duncan, 18, has to walk to his job packing boxes.
"My car broke down, so I figured I had no other way to work," he said. "I didn't want to burden others by asking for a ride."
He was walking late at night one night when police Cpl. Kirk Keffer stopped to check on him.
Keffer calculated the kid walks about five hours a day to keep his job.
"I was taken aback. There are not too many kids these days who will walk five hours to go to work and are saving money for college," Keffer told CNN.
Keffer told Duncan, as he dropped him off at his home, that with his work ethic, Duncan is going to go places.
A few days later, Keffer and some other cops made it easier for him to do so. They bought him a bike.
Once that story got out last month, the Benicia Police Officers' Association set up a GoFundMe account to buy the young man a car.
The original goal was $5,000 and the contributions blew past that. It was raised to $10,000 and in the last 24 hours, contributions have blown past that, too.