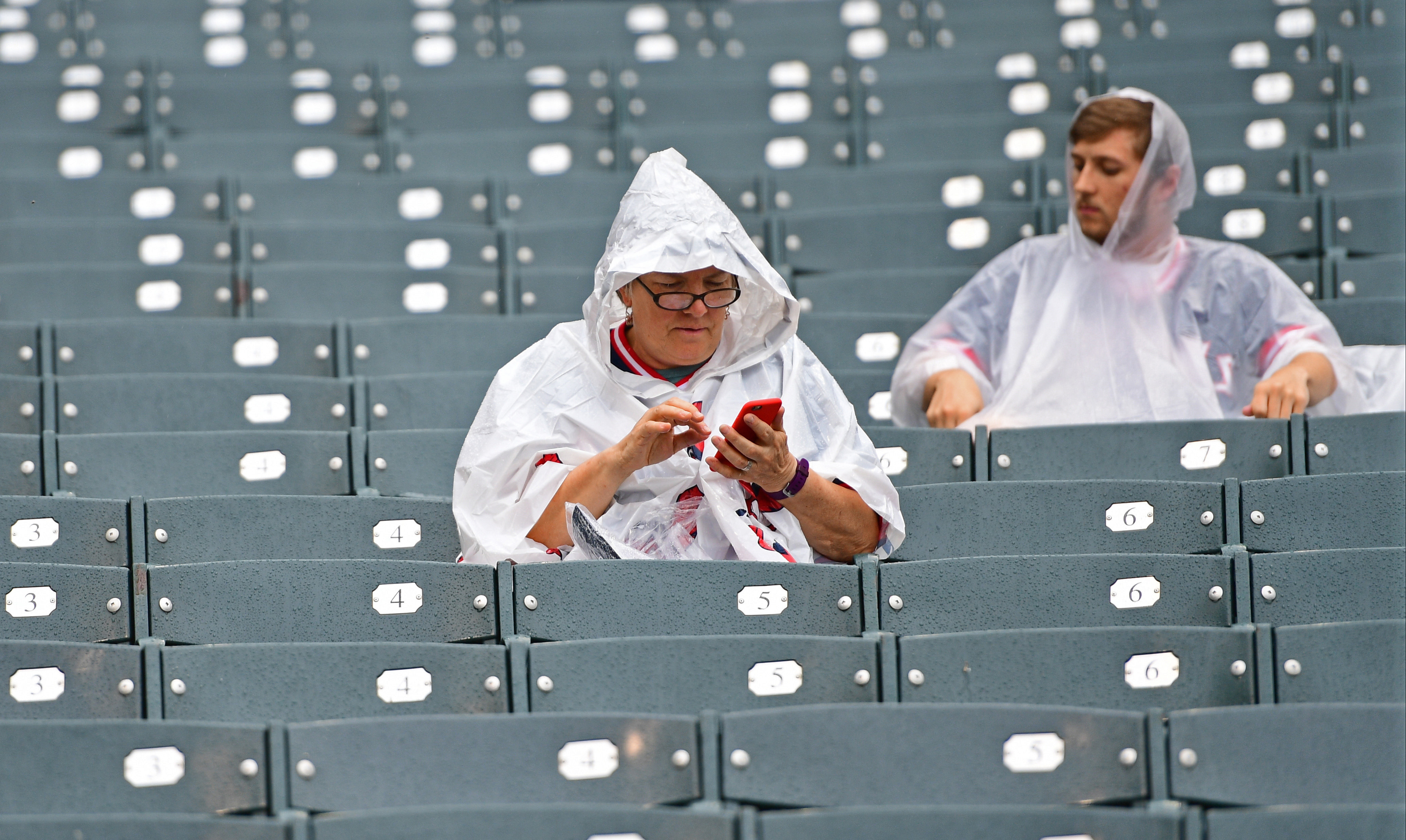 In the wake of a decision by a federal judge today, here's a pro tip for attending a baseball game: Stop looking at your phone during the action.
U.S. District Judge Yvonne Gonzalez Rogers today dismissed a class action lawsuit against Major League Baseball, which attempted to force teams to install more netting — from foul pole to foul pole.
The people who brought the suit noted that bats can splinter and balls can be hit at fans. But it also noted another factor contributing to the danger: WiFi.
In dismissing the suit today, Judge Rogers said calculations on the Dodger Stadium seat where Stephanie Smith sits — she's one of the people bringing the suit — show she has a .018% chance of being hit by a ball or bat.
Smith, however, says she was hit in 2015 and hasn't attended a ballgame since. Rogers said if she's not planning to attend a game, there is zero risk she'll be hurt.
"The fact that plaintiff Smith has already been injured by a foul ball before does not increase her risk of injury in the future," the judge said.
Another plaintiff, Gail Payne, said she's never been injured at an Oakland A's game but she fears might be someday. Rogers said she has a .0027% chance of being hurt there.
Rogers acknowledged today that the severity of injuries at ballparks has grown significantly. But she said the basis for the lawsuit is "highly speculative fear," and she cited the dismissal of a case involving similar fear — the threat of government surveillance — as the basis for throwing the suit out.
From the archive: After fan is hit by bat, calls to end 'baseball rule' (NewsCut)