One of the most impressive aspects of this collaboration between high school coaches to allow a young man to get the thrill of scoring a touchdown in a football game yesterday is that the game was early and close when he did it.
It happened during the traditional Thanksgiving game between Audubon High School and Haddon Township in New Jersey.
Michael Arechavala, who has Down Syndrome, is known as "the mayor" in his high school, Philly.com reports.
"Football is a fraternity," Haddon Township coach Mike Sheridan said. "You try to win. We're all competitors. But at the end of the day, we're all brothers."
Audubon coach Dom Koehl says he and his assistants decided early in the season they wanted to do something special to honor the senior's contributions to the team.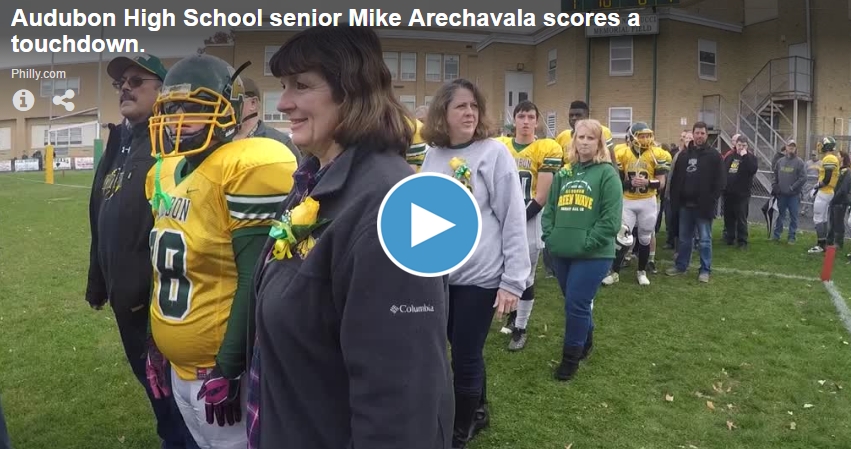 His team practiced the play last week. The opponents practiced it too.
"That's what I love about this town," Koehl said. "I always say there are two days when Audubon represents the American Dream, the 4th of July and today.
"You could see it. You could feel it, how special it was for everybody to be a part of this."