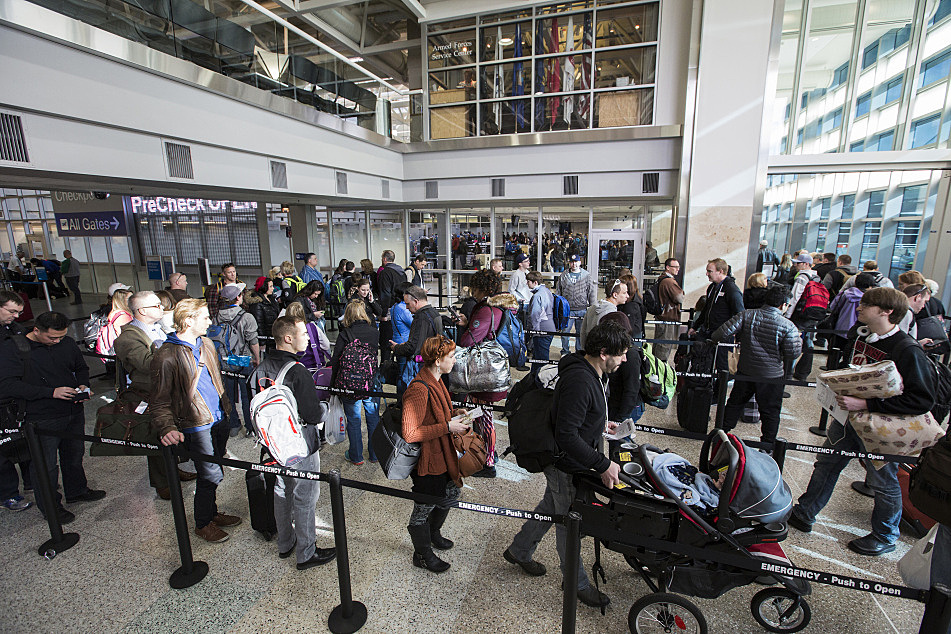 By around this time next week it might not seem like it, but those of you traveling through MSP International Airport are walking on the hallowed ground of one of the nation's best airports, a new study claims. Tenth-best, to be exact.
The research, from the travel website The Points Guy, made its declarations based on statistics involving timeliness (flight delays, cancellations, security wait), accessibility (drive time to and from the city center or other popular destination, number of public transportation transfer required, public transit time to and from airport), and amenities (number of restaurants, number of lounges, Wi-Fi fees, parking fees).
MSP didn't appear to excel in any particular category (its best showing was a 4th place in fewest flight delays), but earned its top 10 rating by being solidly Midwestern — average.
Here are the top 10:
1. Phoenix Sky Harbor International (Arizona; PHX)
2. Portland International (Oregon; PDX)
3. San Diego International (California; SAN)
4. Salt Lake City International (Utah; SLC)
5. Honolulu International (Hawaii; HNL)
6. Seattle-Tacoma International (Washington; SEA)
7. Philadelphia International (Pennsylvania; PHL)
8. Charlotte Douglas International (North Carolina; CLT)
9. Las Vegas McCarran International (Nevada; LAS)
10. Minneapolis-St. Paul International (Minnesota; MSP)
And the worst of the 30 busiest airports in the nation:
1. LaGuardia (New York; LGA)
2. John F. Kennedy International (New York; JFK)
3. Newark Liberty International (New Jersey; EWR)
4. Chicago O'Hare International (Illinois; ORD)
5. Detroit Metro (Michigan; DTW)
6. Orlando International (Florida; MCO)
7. Washington Dulles International (Virginia; IAD)
8. Denver International (Colorado; DEN)
9. Los Angeles International (California; LAX)
10. Houston George Bush Intercontinental (Texas; IAH)
It's not the first time MSP has done well in this sort of thing. Last April, it was ranked 10th in the world in a survey of travelers.