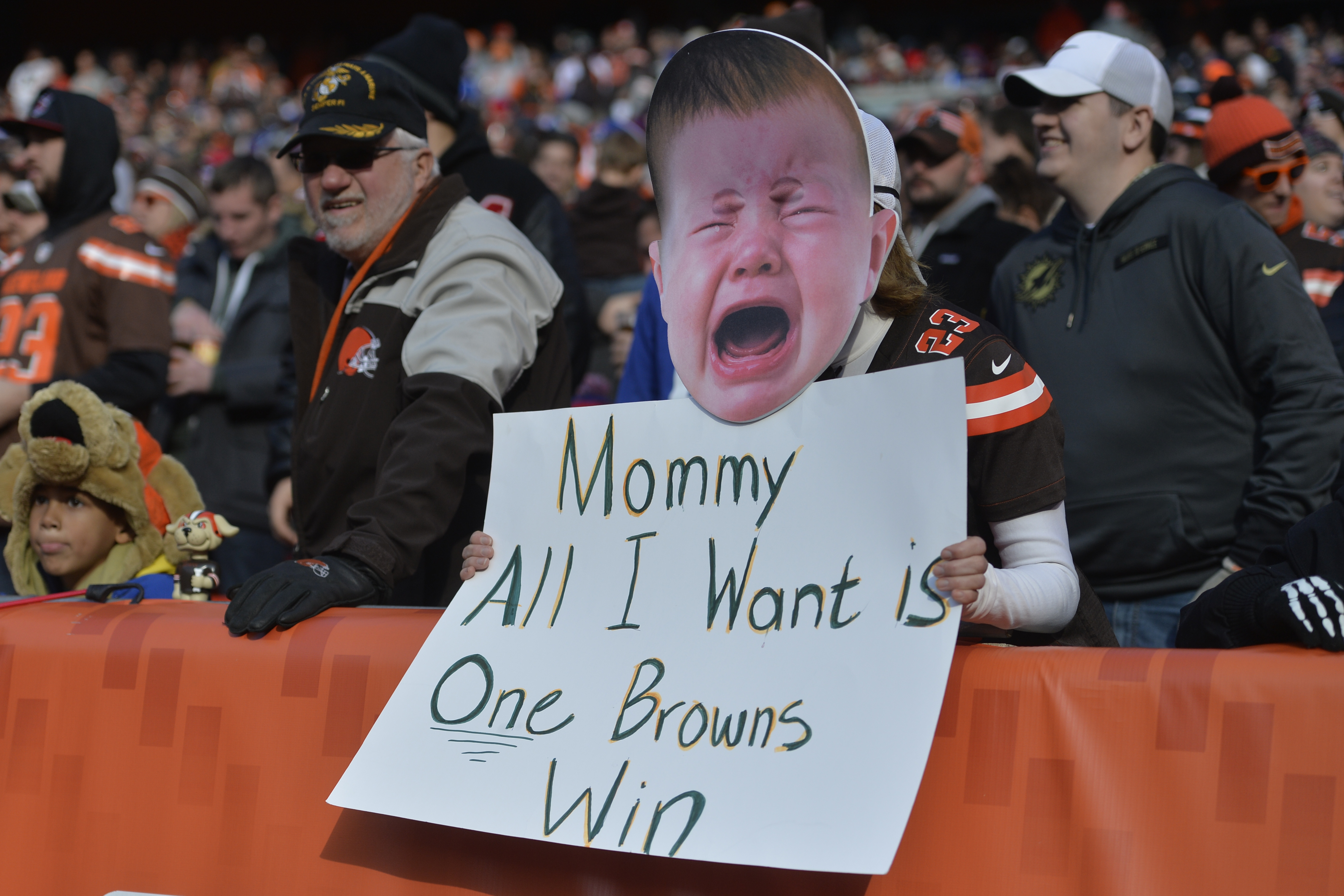 The sports fans of Cleveland are mad — really mad — that their football team stinks again. So, they're going to throw them a parade.
The Cleveland Browns are 0-14 on the season and the fans can taste a "perfect season" on the horizon if the team loses to the Chargers (they probably will) next week, and the rival Steelers (they definitely will) the week after.
It's unlikely the team would participate in such a parade, but no matter. The organizers are securing insurance and security for the parade route while they wait for permission from the city.
Their GoFundMe page met its $2,000 goal for the expenses within a day and all of the extra money is going to a food shelf.
As with most football fans, some of the Cleveland faithful are taking things a little too seriously.
"This parade will represent all the people who don't have high expectations in life," one commenter on the parade organizers' Facebook page said. "It will be Not only a slap in the face to the city of Cleveland and the Browns but this is a slap to all of sports and those who play sports."
Some of them need a good whack upside the head, sir.
"If you're one of the people out there that is planning a parade for 0-16, I will fight you," sports talk radio bro Mike Rizzo said in a rant on his show on Monday. "Come down and see me right now. … You're going to celebrate my misery for four months? That is the loserest of all loser moves I have ever heard in my life. How dumb is that? Who thinks that's a good idea? … I don't want you on my team. I want winners and I want people that want to win. I don't want people who celebrate losing."