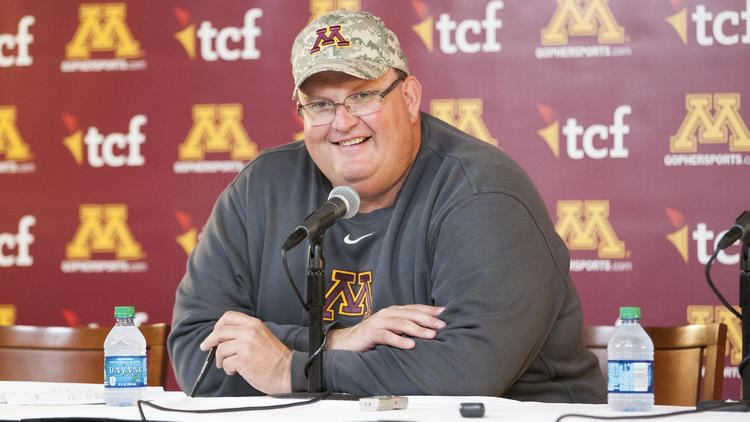 It's fair to say that Pioneer Press columnist Joe Soucheray is hardly liberal.
So when he wrote today about the scandal at the University of Minnesota football program, it's going to be harder for the few still on the "what's the big deal?" bandwagon to hold on.
Put Soucheray squarely on the side of the university's efforts to rid itself of the stench of sexual abuse.
Because this wasn't an episode of conduct. No player involved appears to have risen to the moral or ethical clarity required of any man whose instinctive character would have compelled him to say, "Wait a minute. Stop. This isn't right. This has gotten out of hand. Everybody clear this building.''

Any man of character — we call football players men — would have not only cleared the building but would have helped the woman, taken her to the hospital, for example. Actually, if there were men of character around that night the bacchanal would never have happened and the woman would not have required a hospital visit.

There was no respect for anybody in that apartment. There does not appear to be any awareness of physical or mental health at stake. There does not appear to be any awareness of safety.

Not only should (Head football coach Tracy) Claeys have short-stopped the boycott, but after reading the entire code to his players he should have distributed a copy to the players assembled.
Instead Claeys made this tweet.
Have never been more proud of our kids. I respect their rights & support their effort to make a better world! 〽️🏈

— GoldenGopherHFC (@GoldenGopherHFC) December 16, 2016
Claeys has only tweeted once since then, congratulating the U of M's volleyball team.
Here's the thing that makes Claeys further employment at the U problematic, David Haugh, of the Chicago Tribune, notes.
"Claeys had three months to learn everything alleged about the incident when he tweeted," he writes.