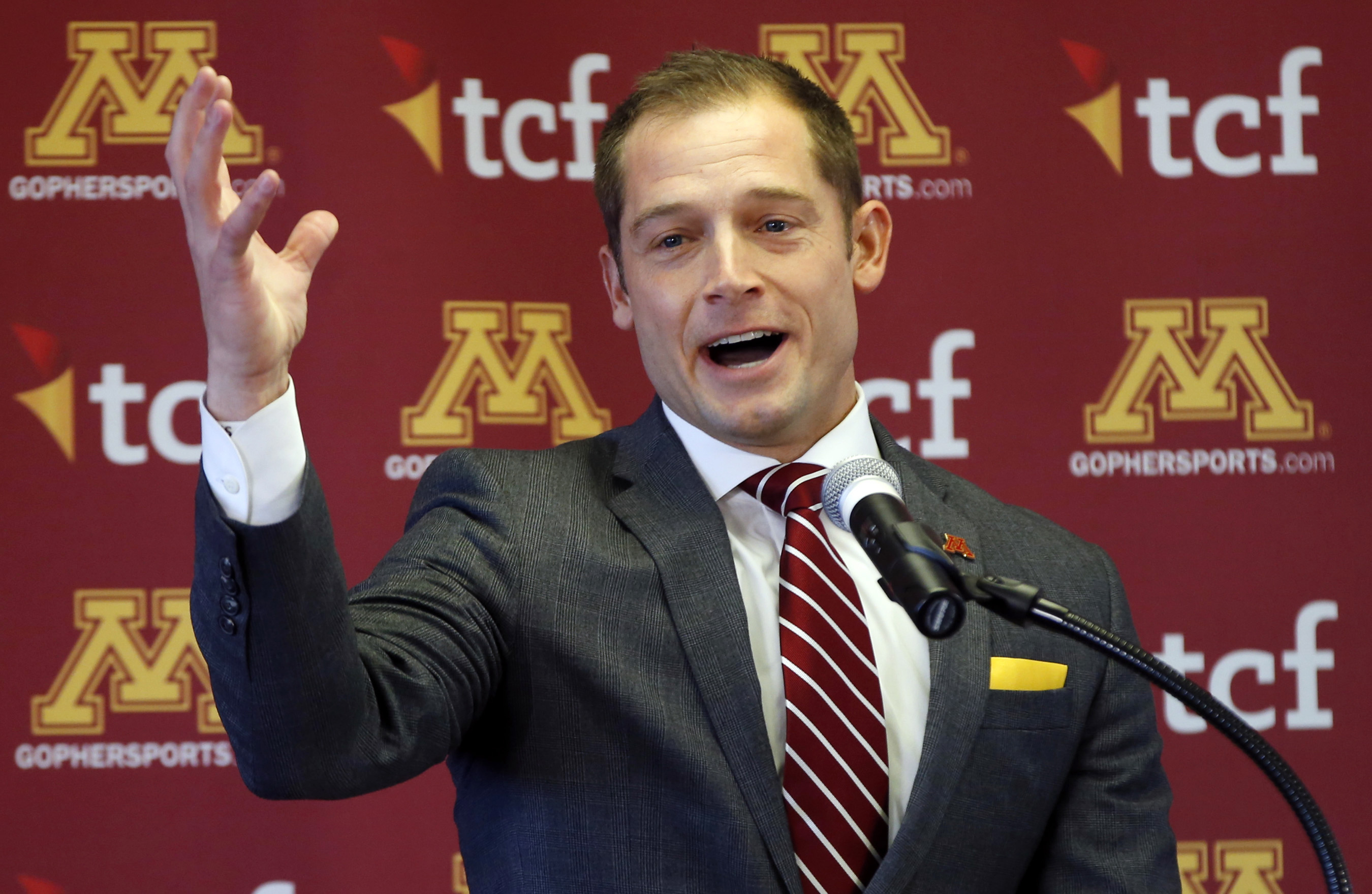 New University of Minnesota football coach P.J. Fleck could make $18 million over five years, the largest contract ever given out to a U of M coach. And some members of the Board of Regents think the board should have something to say about spending that kind of money.
Until 1996, the Regents did, just as the financial overseers of eight of the 13 Big Ten schools do.
"The board is the public's last opportunity to review and ensure that not only the selection, but the compensation … is consistent with our expectations as an institution and as a state," Regent Darrin Rosha tells Minnesota Daily today.
And Regent Michael Hsu says nobody has indicated how the U of M intends to pay for Fleck's deal.
"We, as regents, have a fiduciary responsibility to make sure that we understand what we're approving, and we should be approving large contracts," he said.
It's almost as if Rosha could see this coming, having written in April 2016 that the power to oversee and approve fat coaching contracts should be returned to the Regents.
Some express concern that regent approval of coaches' contracts would get in the way of the experts hired to run the athletic department. Our distinguished chair, Dean Johnson, posed: "If I'm a potential athletic director candidate … and I'm listening to this discussion and doing my homework … I'm going to scratch my head and say, 'What kind of job am I getting myself into?' " This merits consideration.

During my first term as a regent from 1989 to 1995, the board approved coaches' contracts as it always had from its founding. Even with that oversight, we regents never sought to "micromanage" the terms of the contracts we approved, nor did an AD demand unchecked power to expose the U to unlimited financial risk. To the contrary, they effectively made the case for each contract they brought to the regents for approval.

So, would we discourage good candidates for athletic director if we returned to that level of oversight? No.
Rossa's essay came last year after basketball coach Richard Pitino got the highest potential buyout in Gopher history — over $7 million — after posting one of the worst records in school history.
Last week, University President Eric Kaler said tax dollars won't go to coaching contracts and buyouts. But a higher education committee chair at the Capitol says the size of contracts will be the main question of committee members when the U of M lobbies legislators for $350 million.
Related: U of M dance team: an athletic dynasty you might not know about (Star Tribune)