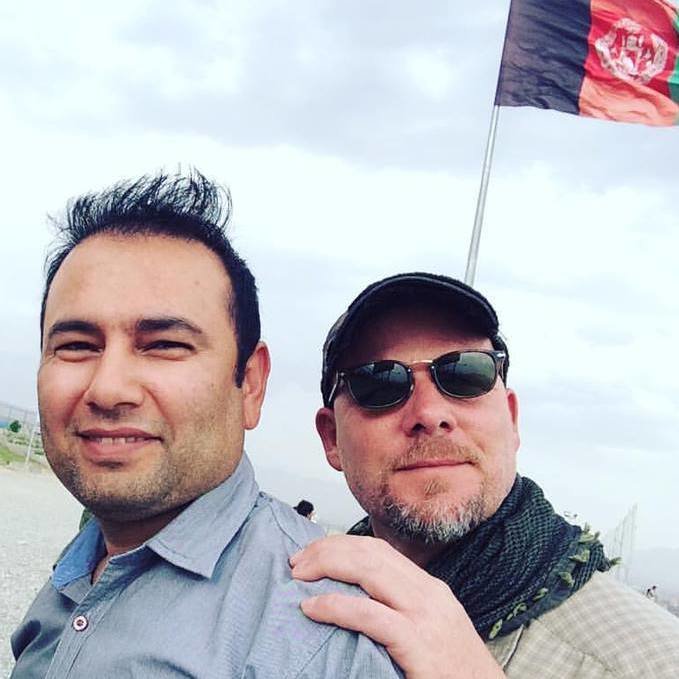 There was, apparently, some anger within NPR when two of its journalists — David Gilkey and Zabihullah Tamanna — were killed when their Humvee was hit by heavy weapons fire while they were covering the war in Afghanistan last June.
Why were they in harm's way? Could their deaths have been avoided?
"We're staying with them, we're sleeping with them, we're eating with them, and we're going on patrol with them. Every day," David Gilkey said a month before his death on why he needed to be there. "It's a look you only get by going there."
The NPR team, along with additional journalists from NPR, were trying to assess whether Afghanistan's military was up for fighting the Taliban.
Today, NPR ombudsman Elizabeth Jensen released the results of an investigation into their deaths commissioned by NPR and produced by Andrew Alexander, a former Washington Post ombudsman, and First Amendment lawyer David J. Bodney.
NPR will not be releasing the report publicly because it contains security protocols NPR uses to protect reporters in the field, but NPR employees will be allowed to see it today.
She got it last week, she writes today.
The probe concluded the NPR protocols were not linked to their deaths.
What comes through from her writing today is this: We hear a four-minute report on the radio from journalists in a war zone, and we do not think of the risks they take because there's something there we need to know.
What comes through most clearly is a sense of the inherent contradictions in these assignments, which necessarily carry risks about which all participants are well aware. Many details and security precautions are worked out in advance, but in the end, crucial decisions are often made on the ground, at the last minute, and based on imperfect information. Some "gut" calls must be made. In this case it was a decision by the team to travel with the Afghan National Army on the road in Helmand Province, in territory that the Afghan forces insisted they controlled.

The report details the team's deliberations on whether to make the Humvee drive, which was envisioned as the last outing of the three-week reporting trip. Knowing what we do now, it makes for painful reading, since one team member expressed reservations about taking the ride. But despite turning up those reservations, the report did not conclude that the go-ahead decision was cavalier, or made under pressure from the newsroom. In fact, editors back in Washington were unaware of that trip until after the ambush. According to the report, Gilkey and Bowman in particular felt strongly that they needed to see for themselves whether the Afghan Army controlled the territory. That, of course, is what good reporters do.a
Jensen says among the recommendations of the report is one urging NPR editors to more rigorously question reporters in the field before allowing them to move into dangerous situations.
She describes a familiar situation for newsrooms in which editors often let reporters the call.
"Would it have changed the decision to go out on that convoy?" she asks. "That is probably unlikely, given the strong convictions of team members deeply respected in the newsroom, but it's also unknowable."