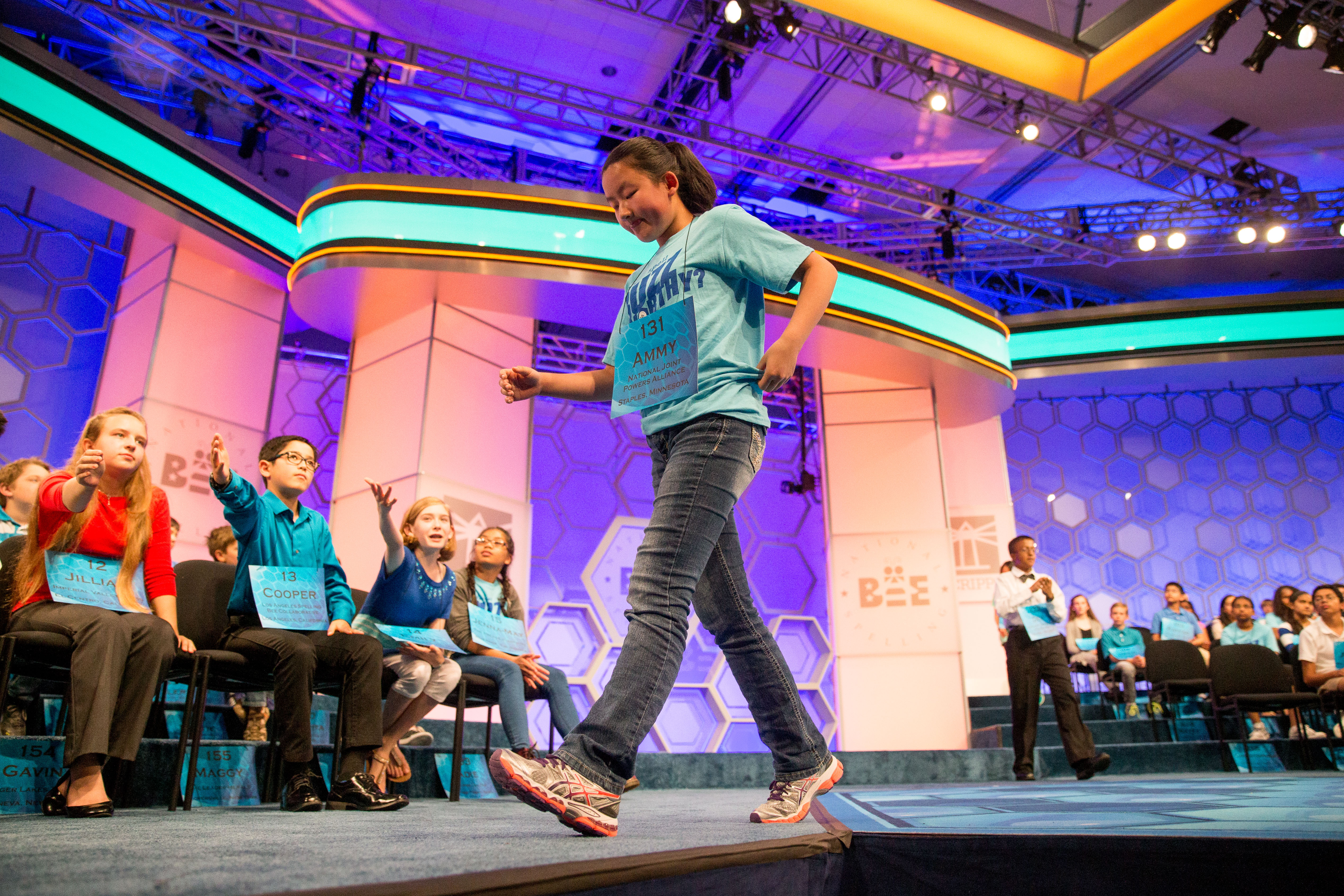 What have you got against spelling, Twin Cities?
In an op-ed commentary in the Star Tribune today, spelling bee coordinator Kelly Maynard notes that no sponsor has emerged to sponsor school kids in the regional portion of the Scripps National Spelling Bee.
The majority of other areas of the state are covered by sponsors in Rochester, Mankato, Fergus Falls and Staples, according to Maynard. But the Twin Cities comes up empty.
We've been in this position before. Last year, when the absence of a sponsor was publicized in January, Minnesota Public Radio swooped in and graciously saved the day. Unfortunately, MPR is unable to do so again this year. Back in 2004, the Star Tribune stepped in and ended up sponsoring the bee for four years. The newspaper department that oversaw the project no longer exists. In the intervening years, the Minneapolis law firm Lockridge Grindal Nauen served as sponsor for five bees and Augsburg College for three.

Nashville took another approach: Last year, the NFL's Tennessee Titans stepped in as sponsor for middle Tennessee, becoming the first professional sports team to sponsor a regional bee. It wasn't a big leap for an organization that runs on competition, and the team extended its sponsorship for this year, too.

All these sponsors are among the heroes that, historically, have scrambled and hustled — often at the 11th hour — to keep local spelling competitions alive. But what this region needs is a consistent, dedicated sponsorship for the long term.
Maynard points out the obvious disconnect in sponsorship priorities. Sports is in, spelling not so much. And the deep-pockets of local sports teams owners stay on the sidelines.
A metropolitan area with six professional sports teams — and a billion-dollar stadium in downtown Minneapolis — should be able to scrape together a few grand once a year for a well-established, much-loved and much-publicized competition of the academic kind.
The cost of sponsorship is about $5,000, according to Maynard.