There aren't a lot of obituaries that end up on the editorial page, but Casey Schwartzmier, who died of a heroin overdose earlier this month, would have wanted it that way.
The Pittsburgh area woman, struggling with her addiction and days away from entering a rehab clinic in California, had seen a viral obituary on Facebook.
"Tell them. Tell them my story. Maybe it would help somebody who's struggling," Casey told her mom.
"She didn't plan on dying," her mother, Michelle Schwartzmier tells the Pittsburgh Post Gazette in a must-read story. "She didn't want to die. She just said, 'That is what I would want.' "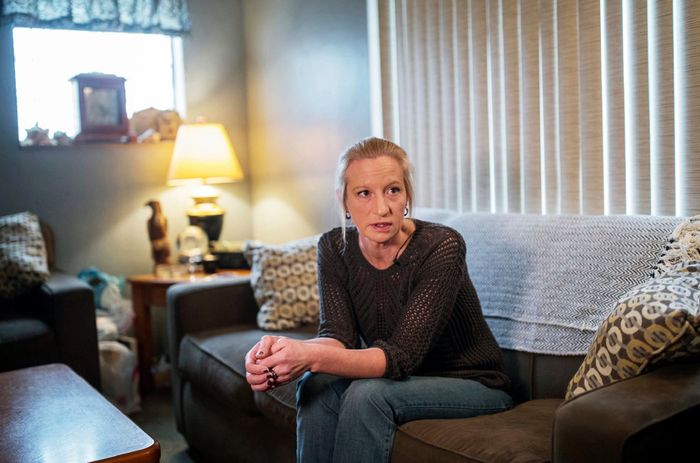 "There are so many of them, it literally is wiping out a generation," Michelle said about the number of people who are dying from heroin.
Her daughter was just 20.
"I tried my best," Michelle said. "I tried my best, and I hope I honored her wishes."
Casey Marie Schwartzmier, 20, of Ross Township, passed away Sunday, Jan. 15, 2017, accidental heroin overdose after a long brave battle with addiction. She was the daughter of Richard and Michelle (Waldorf) Schwartzmier; sister of Eric Schwartzmier; granddaughter of Mary (Planic) and the late Richard F. Schwartzmier and Jerome B. Waldorf; and also survived by many aunts, uncles and cousins.

Casey never wanted to be defined only by her addiction and mistakes, she was so much more than that. She made it clear if she was to ever pass as a result of it, she wanted people to know the truth with the hope that honesty about her death could help break the stigma about addicts and get people talking about the problem of addiction that is taking away so many young lives.

Casey was a beautiful, intelligent child of the suburbs who fell into its grip. It can happen to anyone. She was feisty and outspoken but would do anything for anyone and always lit up the room with her smile and sense of humor, even while struggling with her demons. She loved her family deeply, wanted to adopt every animal she saw and play with every child she came across.

Casey believed strongly in second chances, maybe because she craved another chance for herself and other addicts, so she donated her life saving organs to give someone else, a second chance at life. That was Casey: this amazing woman should be remembered for this and not her mistakes.

Casey believed that hiding her cause of death would help no one, but if her story could help just one addict push even harder for another day of sobriety, encourage an active user to choose recovery or shine a light on this horrible epidemic, then it would be worth coming out of the shadows.

She was very open about her struggles and now is not the time to change that. This strong attitude with a fierce drive and loving beautiful heart that wanted to help other addicts even in death is one of the many things that she can be defined by, not her addiction.

Casey wanted to live. She had dreams of a future career, children of her own and fought hard all the way until the end, one day away from entering rehab, but couldn't break the chains of this demon that's wiping out a generation. Addiction doesn't discriminate, it will take hold and destroy anyone in its path, including the families and people who love them. Addiction hides in the faces of everyday people all around us.

Casey isn't just another statistic or just "another one gone too soon," she was a great heart with a bright future and a gift that the world lost and can never be replaced. So the best way to honor Casey, is for people who read this or knew her to think twice before you judge an addict.

Friends will be received from 1 to 9 p.m. Friday, Jan. 20, 2017, at the LAWRENCE T. MILLER FUNERAL HOME INC., 460 Lincoln Ave., Bellevue. A Mass of Christian Burial will be held at 10 a.m. Saturday, Jan. 21, 2017, in Incarnation of the Lord Church. Interment will follow in St. Nicholas Cemetery, Reserve Township.
Casey had been to rehab facilities many times, her mother said.
"Every day that she wasn't in recovery, anything could happen. Anything could happen, and I knew that," Michelle said.
They had made the arrangements around Christmas for another chance in a facility. But when the year changed, so did her insurance and her stay wasn't to be covered anymore.
They found one that would work with her insurance, but it has no beds available. They were negotiating another one, when Casey overdosed.
"A plane ticket was all we were working on," Michelle said. "The goal was to get her on the plane within 24 hours."
Her bags are still packed at her mother's house, the article said.
In its editorial, the Post Gazette pleaded to the conscience of people with a heart.
It took courage for Casey Schwartzmier to make her request and courage for her mother, Michelle, to carry out the 20-year-old's wishes. They have done their part. The question now is, who will have the courage to change because of Casey's story?

Casey, who long struggled with heroin addition, died Jan. 15 from an accidental overdose that occurred five days before at her family's Ross home. Realizing that her life one day might end this way, she had encouraged her mom to be candid about the details — to go public with them — if it did. "Tell them," she said. "Tell them my story."

Michelle obliged, composing an emotional obituary about her daughter's death and struggle against a "demon that's wiping out a generation." The obituary, published Jan. 19 and 20 in the Post-Gazette, celebrated her daughter's love of animals, plans for the future and belief in second chances, which led to the donation of Casey's organs. It cited addiction's indiscriminate nature and Casey's desire to help "just one addict push even harder for another day of sobriety, encourage an active user to choose recovery or shine a light on this horrible epidemic. …"

On Sunday, the Post-Gazette wrote a Page One story about Casey. As much as she wanted to empower those trapped in addiction, Casey's story also should touch the hearts of people who look down on them and energize the policymakers, health care workers, police officers and others on the front lines of the opioid crisis. Casey was speaking to all of us.