NPR's StoryCorps is finding an embarrassment of riches in Minnesota. For three straight weeks, the Friday morning NPR tradition has featured stories from the state.
Today, it's an update with Paul Braun, the sergeant of the company he was assigned to in Iraq, and "Philip", who was an interpreter in Iraq.
Their story appeared on NewsCut in 2014.
Braun, a Fargo, N.D., native, was raising money to try to get Philip's family to the United States to join the patriarch in Blaine. The government was being unhelpful, so Braun resorted to a GoFundMe page.
"It's very difficult to enjoy the freedom we have here when his family is back there," Braun said at the time.
So here's the update: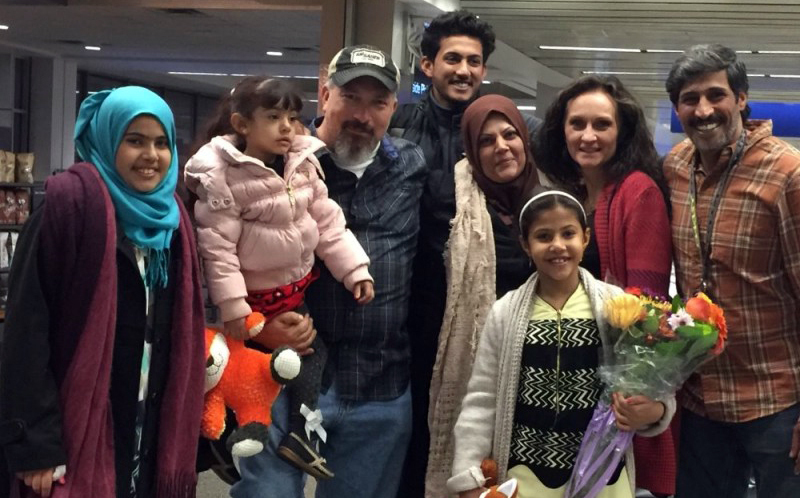 That's Philip and his family, along with Paul, when they finally arrived at the Minneapolis St. Paul International Airport last October.
"I still remember the date and the time when the embassy emailed me saying, 'Congratulations, your family can come any minute now. We have the visa,' " Philip tells StoryCorps. "I was like, shocked."
"As immigrant who come from completely different culture, you'll see the people here, like, most of them are nicely, friendly and they respect your religion, your background, but, you know, I work as a caregiver in a senior home. So one day, one of my residents he start calling me racist names," he says. "But we start talking and one year later he said, 'I'm sorry. Philip, you changed my mind.'"
Welcome to America.