It's getting so you can't even leave your manure spreader unlocked anymore.
The Benton County Sheriff's Department reports on its Facebook page that someone stole a manure spreader near Foley.
And who could blame them. Ain't she a beauty?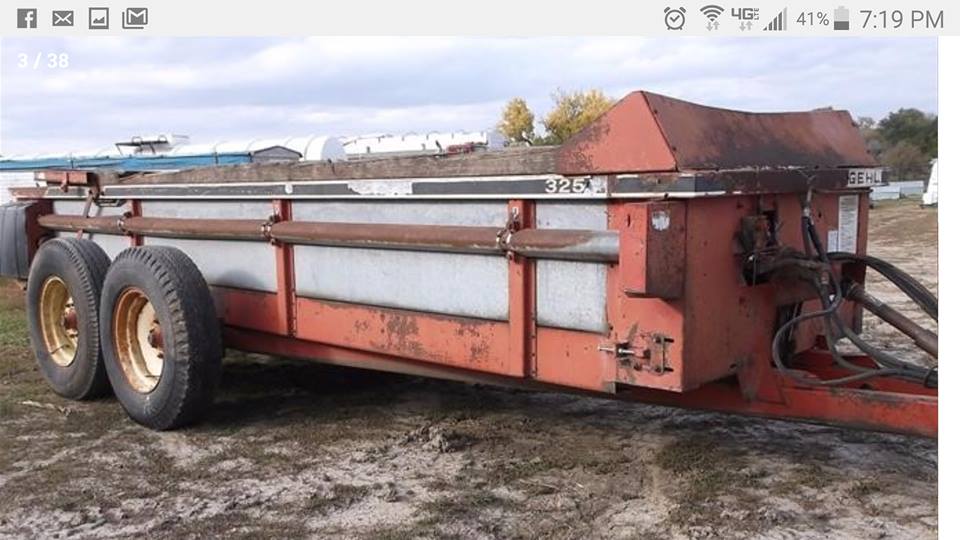 The window is short before it ends up at the manure spreader chop shop so pay attention to the description provided by the sheriff:
In the early morning hours of 01-23-17, a Gehl brand manure spreader was stolen from the 10700 block of 25th St NE, Foley, MN. The implement looks very similar to the example shown in the attached photograph. The stolen spreader is 20 to 30 years old, about 15 feet in length, and equipped with mismatched truck tires.

The spreader is a model 325, has a missing a cylinder by the end gate near the rear of the machine, and a broken bracket towards the rear of the implement. A suspect vehicle in this theft is described as an older model Ford truck, possibly two tone in color with shiny aluminum rims and lights on the mirror.

Anyone with information about this crime or the suspects is asked to contact the Benton County Sheriff's Office at (320) 968-7201 or Tri-County Crime Stoppers at (800) 255-1301, www.tricountycrimestoppers.org, or by texting TRITIP to 274637.