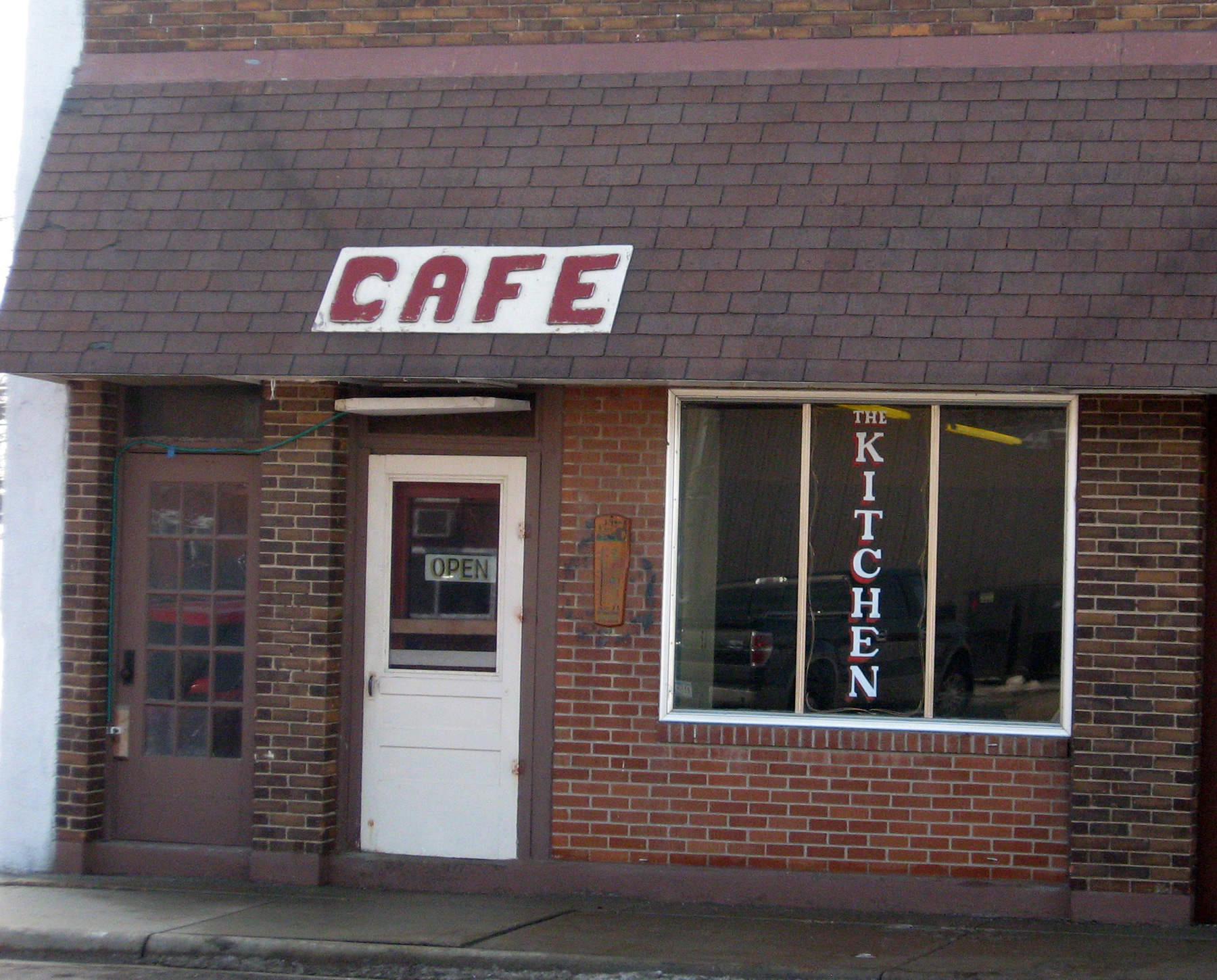 Exhale, Clinton, Minn., — population 433 — your cafe survives.
The Inadvertent Cafe, started by Brent Olson — profiled in this space in 2013 — has been hanging on by the skin of its Bush Foundation grant, a noble experiment to fortify a sense of community in a rural Minnesota community with a hearty breakfast.
Olson started the cafe with the idea that it could also serve as a commercial kitchen in support of locals who might want to start a business. At its heart, though, was a notion that people simply need to come together around something. If they don't, Olson told me back then, "Big Stone County is going to be six farmers and a bunch of old people."
"I want people to live here. I want people to have good jobs. That's the whole thing," Olson told the West Central Tribune in a January interview.
Last July, Olson announced he was ready to pass on the place to someone else.
"I'd give it to somebody," he told the Star Tribune. "If someone came in and said, 'I'll commit to doing this for two years' — I'd give them the keys."
Last evening on Facebook, Olson said there's now a "somebody."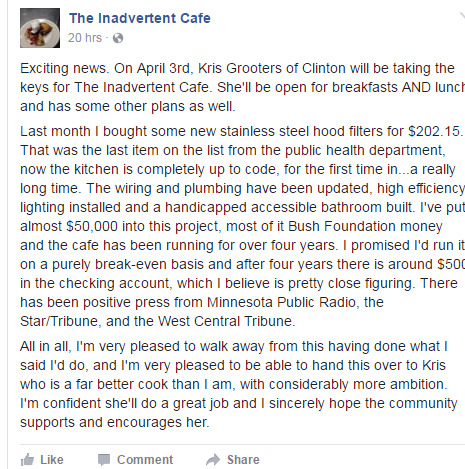 One of the new owner's first moves is to extend the cafe's hours.