More than two years ago, Marc Welzant disappeared from his residential group home in Brainerd, Minn. Months of searching didn't find the man who had Prader-Willi syndrome that leads to physical, mental and behavioral problems.
His body was found two weeks ago near the Mississippi River.
When he was alive he picked up pop cans on his walks and after several years, he had enough to buy a three-wheeled bike. He couldn't ride a two-wheeled bicycle anymore. But he only got to ride it three times.
This week, Marc's family found a way to honor him, the Brainerd Dispatch reports.
They gave the bicycle to Sierra Hartung of Brainerd. She's 12. She has cerebral palsy.
"I must be a really special girl to get this bike," she said.
"I will get to make some happy memories with my family while I ride this bike and this bike will keep me safe so I don't fall."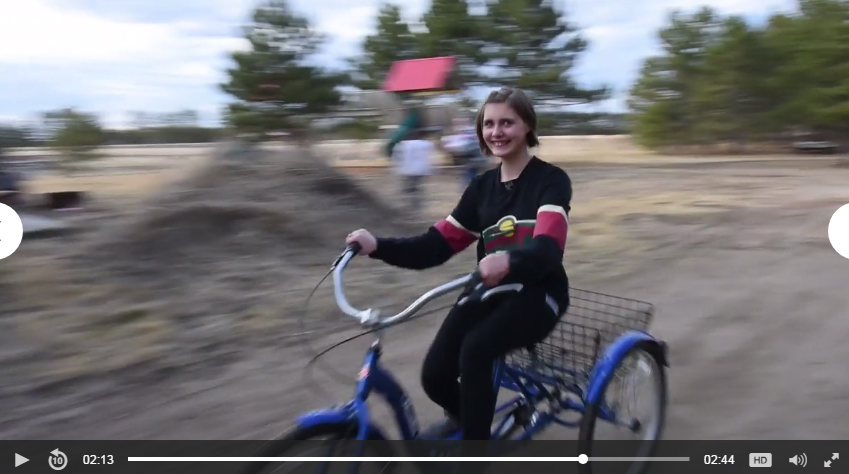 "Marc loved to give people things," his sister said.