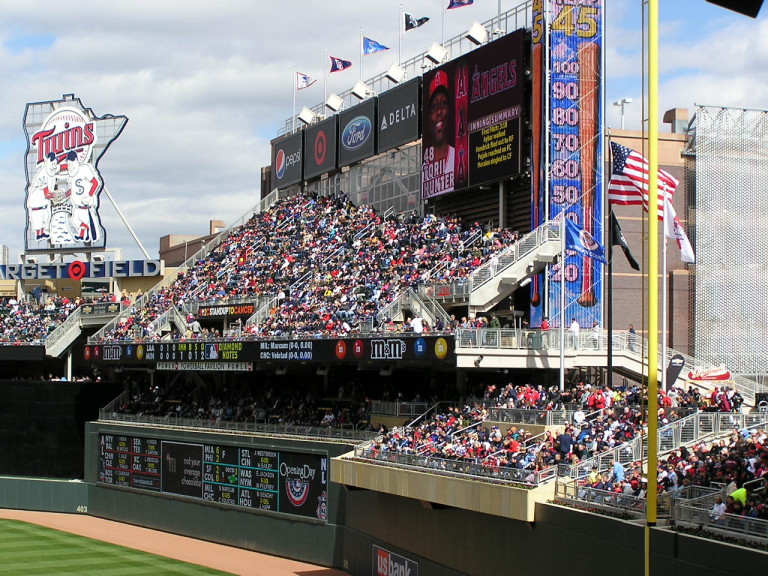 The Minnesota Twins last season lost 103 games, often played in a half-empty stadium, and made a ton of cash.
Forbes, in its annual ranking of Major League Baseball team value, pegs the Twins' value as $1.025 billion, a 13 percent increase over 2015. The team made nearly $30 million last season, about average for the league.
If you can't lose money owning the Minnesota Twins, you can't lose money, although five teams did, according to Forbes.
The Detroit Tigers (-$36.4 million), Los Angeles Dodgers (-$20.5 million), Miami Marlins (-$2.2 million), Baltimore Orioles (-$2.1 million) and Kansas City Royals (-$0.9 million) had operating losses last season. Mostof them also were playoff or near-playoff caliber.
When looking over the numbers, keep in mind that revenue and operating income figures measure cash in versus cash out for the 2016 season (including playoffs) and are net of revenue sharing, stadium debt payments and MLB's luxury payroll tax.

Team values are enterprise values (equity plus net debt). Revenue and expenses of team-owned real estate (stadiums, stores, parking lots, etc.) owned by the team are included in our valuations, but the value of the real estate itself is excluded.

We also do not include the value of regional sports networks owned by teams or their profits or losses. But we do include the rights fees (and pro-rated upfront bonuses) the RSNs pay the teams.
Not surprisingly, the Yankees are the most valuable team at $3.7 billion.
But even the small market teams make money. The average annual increase in value for a baseball team is about 11 percent since 1998. Over that time, Forbes says, the stock market has averaged a 3.5 percent increase in value per year.
"Baseball is in the middle of a golden age in which its popularity and financial position have never been more secure," economist Roger Noll told Forbes.
By the way, LeBron James is still more valuable than almost any other team in the world, Forbes says.