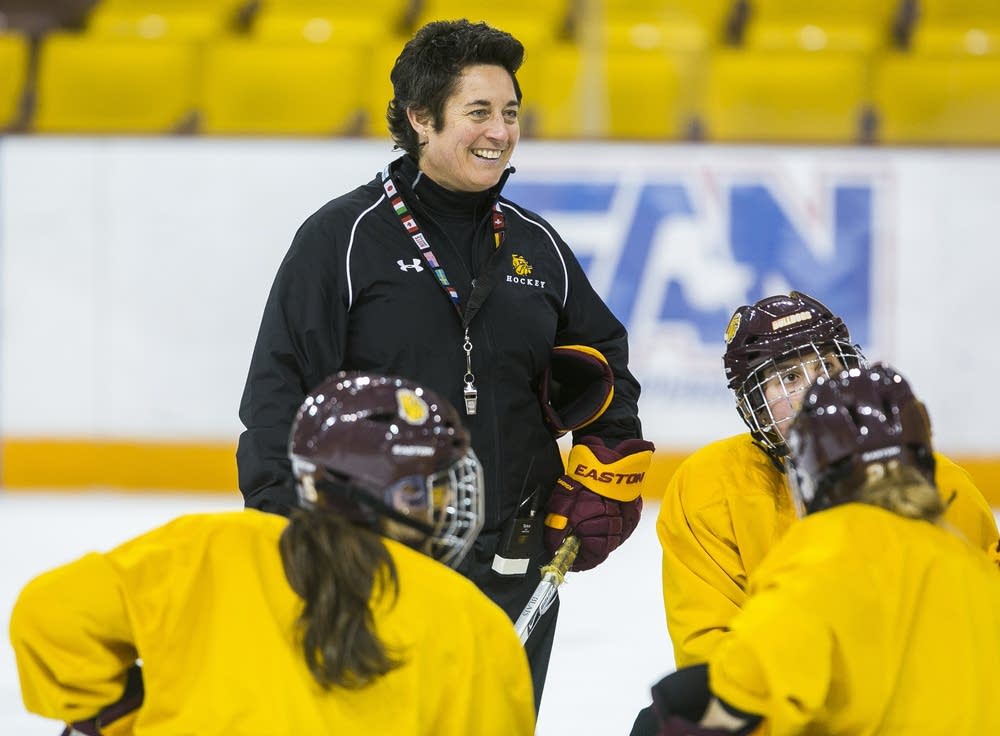 The University of Minnesota Duluth has been relatively silent since it fired women's hockey coach Shannon Miller a few weeks ago. Miller had claimed the firing was discrimination. She is openly gay.
The university, which was dealing with a budget deficit, had suggested Miller made too much money. And the coach hired to replace her worked for a fraction of the amount.
The Duluth News Tribune today says, however, that the claim the dismissal was about money was Miller's idea.
"It was not until UMD was faced with whether or not to give Miller a new contract, in the context of long-term performance issues, that the non-renewal decision was made," attorneys for the university wrote in documents filed with a court against Miller's case. "The facts, even taken in the light most favorable to Miller, do not show that the non-renewal was triggered by any of her complaints."
"Given … how much Coach Miller was being paid versus what was happening with the team at that time in terms of results … I am not sure that that was an appropriate return on that investment of her salary and compensation," (Chancellor Lendley)Black testified in a recent deposition.

When informed of the non-renewal, the motion states, Miller agreed to coordinate the public announcement and plans for her departure with Berlo. Miller requested that she finish the season, and that the decision be portrayed as "strictly financial," the university attorneys said.

They said there was no evidence to support that Miller's non-renewal was related to her age, gender, sexual orientation or Canadian nationality.

"On the rare occasions when Miller complained of discrimination or harassment (and there is no evidence she complained regarding age or national-origin discrimination), UMD promptly investigated and took appropriate action," they wrote.
In the wake of the Miller termination, then director of hockey operations Banford and women's basketball coach Annette Wiles also left the university, alleging discrimination.'
In its documents, UMD says Banford was offered an extension as softball coach and Wiles was abusive to her players.
A federal judge in Minneapolis will hear arguments next month on the university's request that the discrimination suit be tossed.
Last month, Maura Crowell, the woman hired to replace Miller, was named the USCHO Division I Women's Coach of the Year. She led the Bulldogs to a 25-7-5 overall record and an NCAA quarterfinal berth.