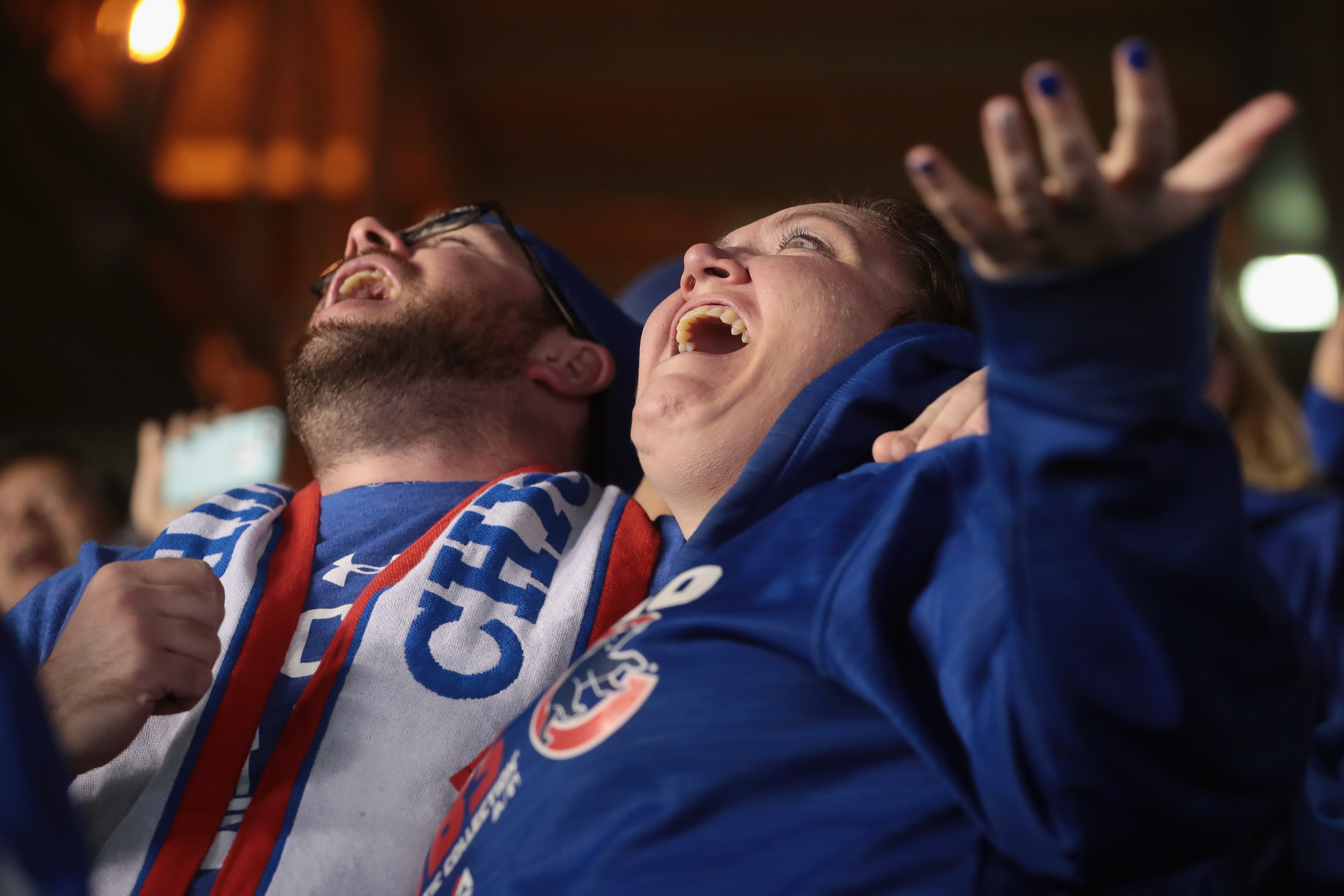 We tried to tell you, Chicago Cubs fans. The minute you won a World Series, you ceased to matter. You're just another sports fan of a big money, winning team. You're no big deal if you don't suffer.
The curse is gone and so is your identity. You're no longer losers. You're no longer lovable.
Jeva Lange, a writer at TheWeek.com, gives voice to your new reality today with her audio opinion piece, "I already miss the Chicago Cubs curse."
"Curses have power," she says, "the power to bring entire cities together, to give fans something to live for, to join an audience of 40 million onlookers to witness the magic that comes with breaking free of something 108 years in the making."
There are consequences to breaking a curse. The Cubs fans were particularly anointed.
Now?
"You're suddenly indistinguishable from the rest," she says. "Occasional winners. Occasional losers. Curseless."
Lange acknowledges she's got company in her suffering of the curseless: Red Sox fans lost their curse in 2004 and have been nothing to write home about ever since. Great ballpark. Average fans. Nothing special at all about them.
The team the Cubs beat in last year's World Series — the Cleveland Indians — "are a story worth being a part of," she says. They haven't won anything in 68 years. Their fans — the cursed, the anointed, the special — are the lucky ones.
Maybe this reality will someday reach NPR host Scott Simon, who continues to offer his TV franchise a steady diet of stories about being a fan of the Chicago Cubs. As if anyone still cares.
Vikings, Wild, and Timberwolves fans: You don't know how lucky you are.