I've always been fascinated by the perspective and reality photography can create and those occasions when it's a bit distorted.
Today's appearance by Sally Yates and James Clapper before the Senate subcommittee investigating alleged ties between Russia and administration officials in the Trump administration offers one such opportunity for photographic reflection.
It was an earnest and dignified environment captured by the image.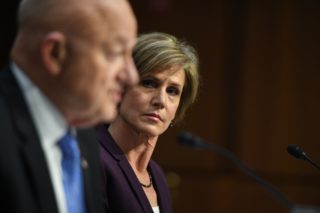 Right?