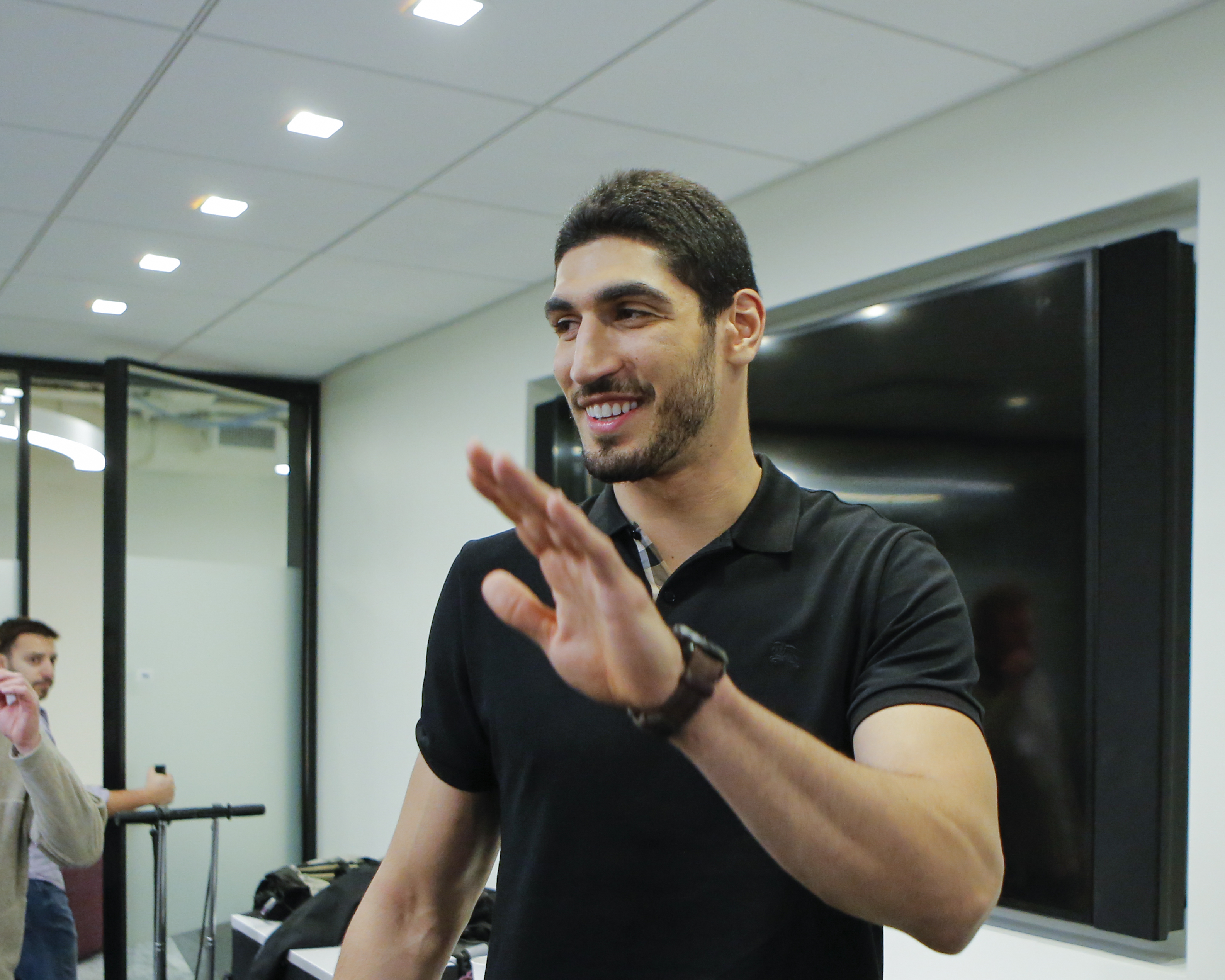 Enes Kanter, the center for the NBA's Oklahoma City Thunder, lost his country this week.
He's from Turkey, an American ally that has given a despot — Recep Tayyip Erdogan — free rein after a failed coup. Tens of thousands of political opponents and journalists have been jailed.
When he was welcomed to the White House last week, his security detail attacked protesters in Washington.
Kanter has been outspoken about what's happening in his country. So his country canceled his passport.
He was detained in Romania and the NBA, the Thunder, and the Department of Homeland Security got him back into this country.
Writing today on The Players Tribune, Kanter said he has never been so relieved to see a "Welcome to the USA" sign.
But I haven't been back to Turkey in over two years. I haven't spoken to my parents in two years either. My brother told me that they are afraid to go out in public. I don't know if I will ever be able to return, or if I will ever see my parents again. One day my father went to the grocery store and a cashier spit in his face. He told my father that it was because of me. I feel terrible about it.

I have no Turkish friends anymore. I used to, before the failed coup last year. Now they can't talk to me. If they contacted me they could be put in jail. Even if they followed me on Twitter or liked a photo on my Facebook page, it could be a problem.

I get death threats all the time. I got two of them yesterday. It is because Erdoğan believes free speech is dangerous.

I play basketball for a job. I'm not a politician or a journalist. But I have a voice and I want to use it for the innocent people in Turkey who are being punished for expressing their ideas and beliefs.
"We should never forget how important our freedoms are here in America," he concluded. "That's something you appreciate even more when they are taken away."