The National Transportation Safety Board says an airline pilot's low experience flying helicopters probably contributed to a crash at Lino Lakes that killed two people last October.
Matthew Hayes, 48, of Minneapolis, and Deborah Smith, 47, of Blaine died in the crash.
In its final report, the NTSB says while Hayes had 15,000 hours of flight time, only 55 came in a helicopter, most of which had occurred more than a year before the crash.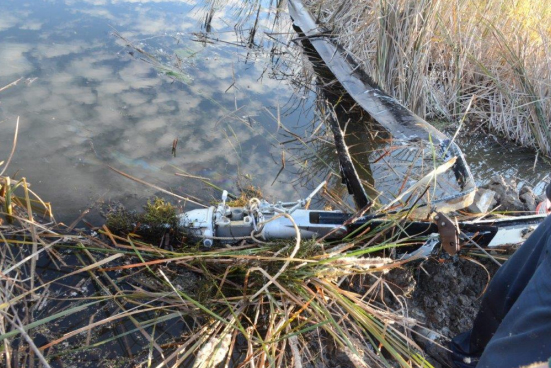 The NTSB said Hayes probably probably made an abrupt flight control input that contributed to "mast bumping," when the inner part of a helicopter's blade contacts the shaft that spins it, causing it to break up in flight.
One witness told investigators that he saw the 1982-built helicopter rocking back and forth before it "spun sideways" and "a bunch of parts" departed the airframe.
The helicopter — originally built as an Army observation platform — had been involved in two previous accidents.