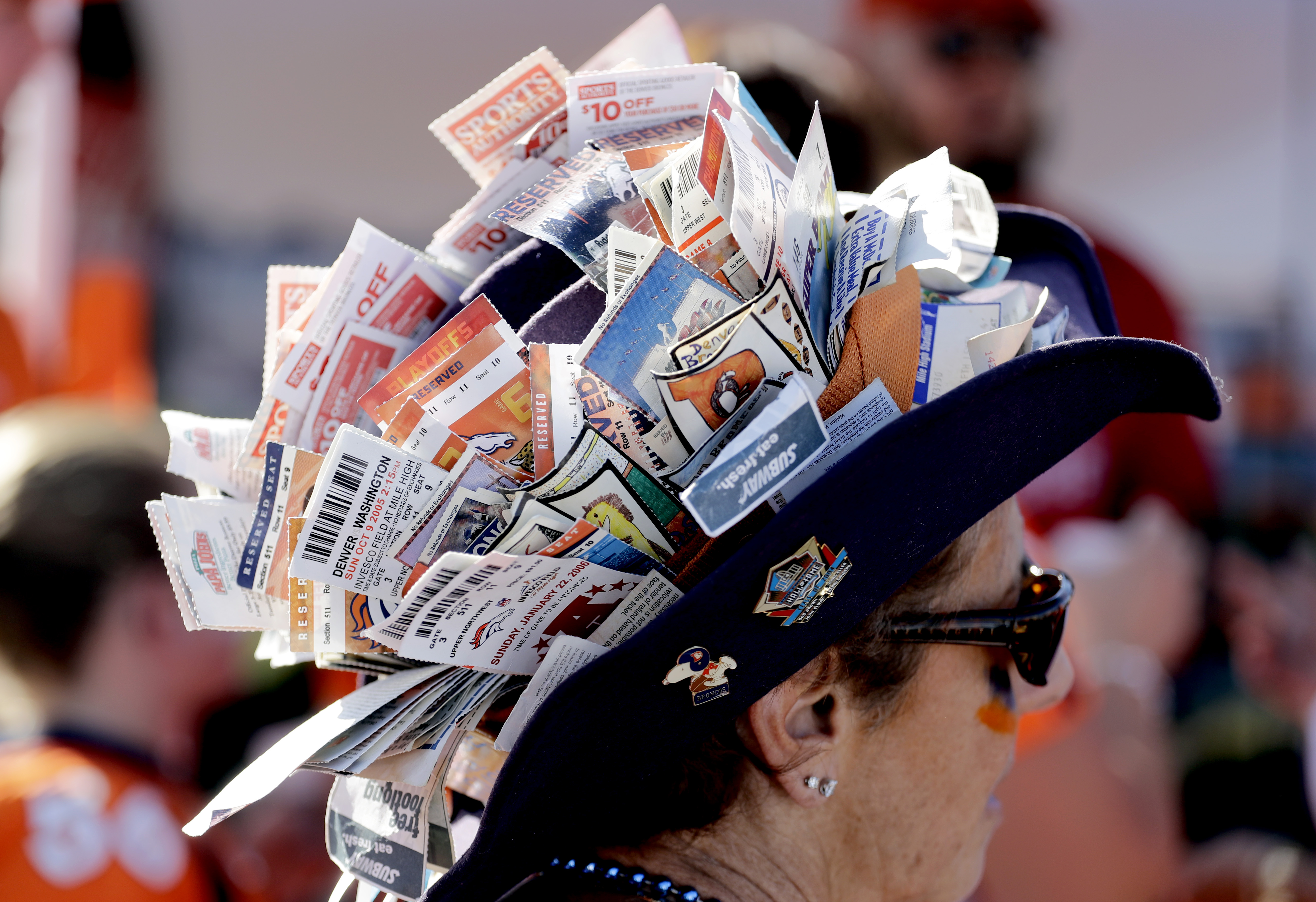 If you buy season tickets to your favorite NFL team, but sell them all, should you still be allowed to buy them again?
The Denver Broncos have cracked down on people who buy seats but don't use them, the Denver Post reports.
There are 75,000 people on the waiting list for season tickets for the team, which holds the record for most consecutive sellouts. Through last week, the team had revoked 400 seats.
With electronic ticketing, it's easier now for sports teams to know more about you, including whether you went to the game or sold the seat to someone else.
But it's all legal. Tickets are revocable licenses.
"It's been difficult for me to hold those tickets at times," Mike Fletcher, 69, a ticketholder who lost his seats, said. "At times I couldn't give those tickets away. A season-ticket holder has to give them their money in February of each year. If they're checking anyone's tickets, they ought to let people know that and put it in their policy."
"I guarantee you they didn't take some of these sky-box owners' tickets back if they didn't go to at least one game. But how do they know that? How do we know that?"
A season-ticketholder from Chicago says he resold his seats last year to help his cancer-stricken mother in Minneapolis.
"We spent a lot of time up in Minnesota and when football season came around, it was the last thing on my mind," Eric Siegler said. "I'm disappointed they didn't see my situation in the same light that it was. It's certainly not a way of supporting a fan who has been there for four decades."
The Broncos know better. They say Siegler sold most of his tickets the last two seasons, including both playoff games.
Most local Minnesota pro sports teams seemed to suggest to the Star Tribune's Michael Rand that they're considering the same approach.