You need to follow one of two simple rules when camping in the Boundary Waters: "Leave no trace," or "Leave your campsite better than you found it."
Some knuckleheads just showed us how to do the opposite of the right thing.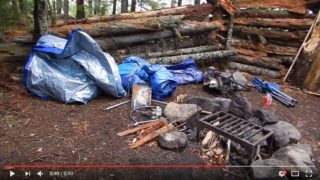 Now we have a video of an otherwise gorgeous site left in shambles with a kind of destruction unique to humans.
It was taken by someone who goes by Tuscarora Borealis on the internet. They published the footage and a forum post on BWCA.com on Sunday.
"As my screen name indicates, Tuscarora Lake holds a special place in my heart," Borealis writes. "So, it sickens me to inform of the discovery (on a very recent trip) of a trashed campsite on that beautiful lake."
Tuscarora Borealis says they've notified the Forest Service.