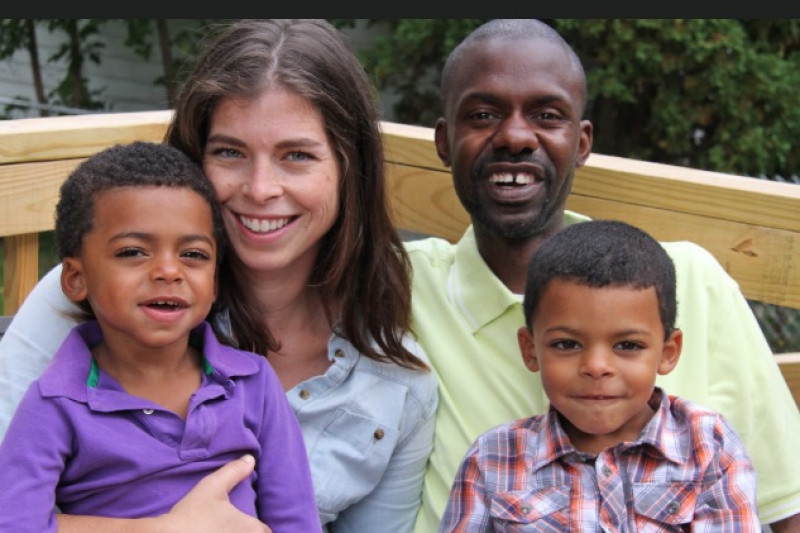 John Sylvester died last Friday. Sylvester, who played professional soccer for the Minnesota Thunder and was coaching director for Minneapolis United, was diagnosed several years ago with amyotrophic lateral sclerosis, better known as ALS or Lou Gehrig's disease.
He was a Washburn grad who coached a team at Hope Academy from a wheelchair.
"It's really tough every day," he told Southwest Journal in 2014. I still coach," he said. "That's good, and I thank God I can do that, because some people have it a lot worse than I do. I try to keep going every day. The transition to wheelchair now was hard. You've got to coach a different way, communicate a different way. My boys keep me on my toes. I pray every day. I thank God."
Could it get any worse for a family?
Yes.
Just before John died, his wife, Tessie, found out she has breast cancer adenocarcinoma.
She's a widow at 36, with two kids Gus, 6, and Freddy, 5.
She's self-employed, self-insured, and will be out of work while she undergoes treatment.
And so her friends have turned to the nation's new "health insurance" plan: GoFundMe.
John and Tessie met in 2001 while they were both coaching summer youth soccer. They were brought together by their love of soccer, their dedication to their families, their strong faith and their belief in giving back to the community.

John spent his adult life helping others. He played for the Minnesota Thunder professional soccer team in the late 1990s, then worked in the Minneapolis Public Schools, Harvest African-centered Prep School in North Minneapolis, and as the girl's coaching director for the Minneapolis United Soccer Club. John was dedicated to helping young people realize their dreams.

As a young woman, Tessie worked hard to obtain an academic scholarship to St. Thomas University and later completed dental school so that she could provide a much-needed service in low-income communities. For many years she worked as a dentist in a free dental clinic in St. Paul serving homeless and marginalized people, and for the past few years has juggled motherhood, caring for John, and working at West St. Paul Family Dentistry.

Together John and Tessie could light up a room with their smiles. Help Tessie continue to light up the world with her smile, her kindness and her warmth. Gus and Freddy, John and Tessie's joy and sunshine, need their mama. Please help. Donate now. And make it possible for Tessie to get the treatment she needs and to spend as much time as possible with her beloved sons.
In two days, the family's friends have raised nearly $70,000, but the goal is $500,000.
Today, the Republican senators, after meeting in secret to decide the future of people who get sick in America, are releasing the details of their plan. It'll get no hearings and be voted on next week. (Full bill here.)
There won't be enough GoFundMe money to save everybody.