Let us pause and consider again the awesome power that the internet puts in our hands.
Take it from Mary Coleman-Hernandez, who was with her family at the Milwaukee Air and Water Show last weekend when she took her wedding ring off at a park to put sunscreen on her daughter. Then she got distracted by kids and airplanes, forgot about the ring and when the family packed up to move to a better spot to watch things, she shook the blanket off and away they went.
Goodbye, wedding ring.
Hello, internet.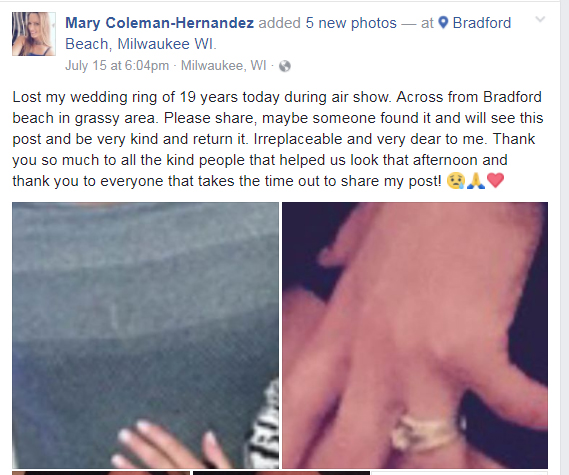 Of course, the Internet can't find lost wedding rings until it finds good people, which it did in the form of Tom Warner, of Brookfield, Wis., who makes a living in the wedding cake business but likes hunting for treasure.
He dropped what he was doing and drove to the park.
"When I got there, she was like someone stuck a needle in her and the air was out of her. She was bummed," Tom tells the Milwaukee Journal Sentinel's Jim Stingl. "I said, 'Mary, what I need for you to do is stand in about the spot that you can best guess your blanket was.'"
He staked out a 40 x 40 foot section and did that thing that people with metal detectors do.
The metal detector made that noise that metal detectors make.
"I took my right hand and spread the clover away," Tom said.
Hello, ring.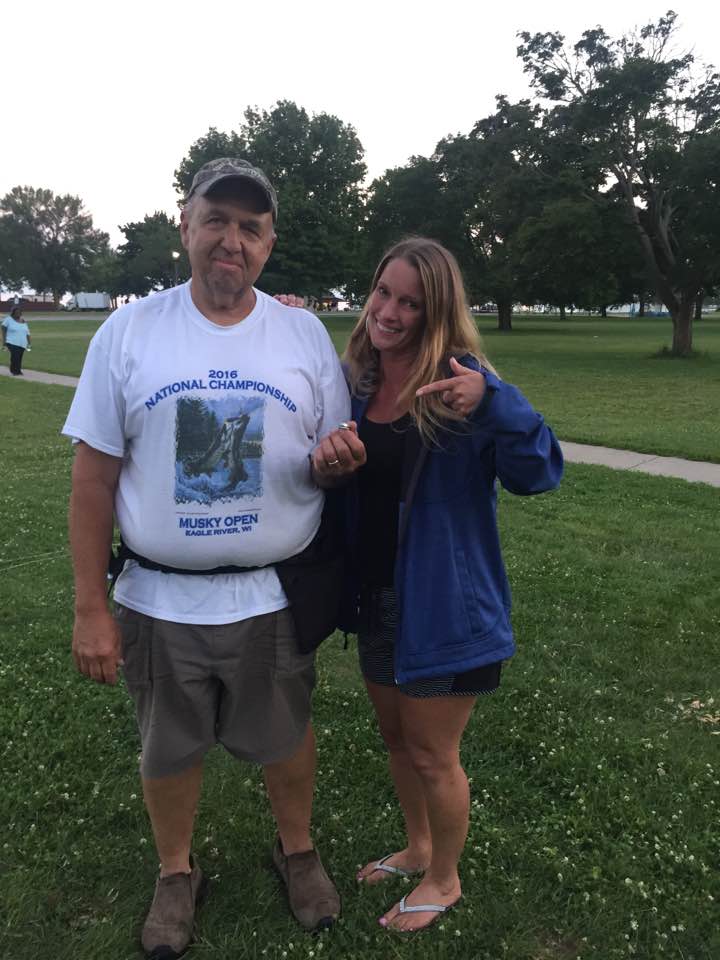 "It was nice to do the right thing," he said.