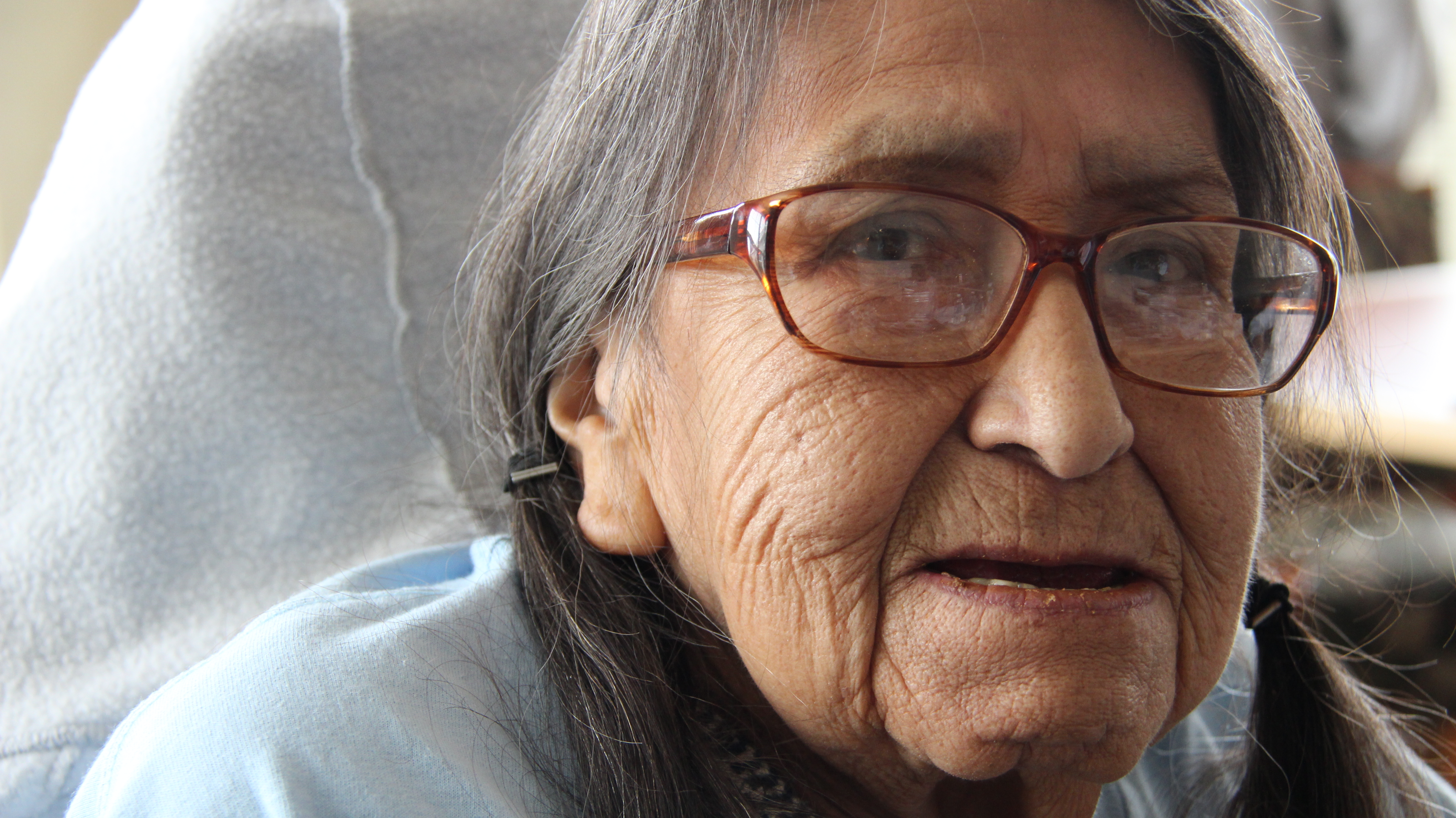 Anna Gibbs has died and if you know any history of the Ojibwe in Minnesota, there's a fair chance Anna Gibbs had something to do with it.

The Bemidji Pioneer reports she died of liver cancer on Sunday at 72.
She was an Ojibwe spiritual leader, a role dominated by men, and tried to save the Ojibwe language and history, accomplished thanks to her work with Anton Treuer, the Bemidji State professor who teamed with Gibbs to write Warrior Nation: A History of the Red Lake Ojibwe.
Just last June, for example, she talked to MPR's Tom Weber about a little-known fact in Minnesota history: The military bombing of the Big Bog as part of artillery practice.
"[When] they were bombing, our house used to shake and the windows used to go to pieces. They were busted. I ran outside; I saw the trees shaking and the birds flying away somewhere," she said.
"It's a big loss for me," Treuer tells the Pioneer. "She's a very dear, special friend and mentor…I've been one of the lucky ones, in that I got to spend a lot of time with her and I learned something every time, not just about language and culture, but about myself and life."
"Her depth of knowledge and personality just encouraged everyone to come to her, and so it really says a lot that people were able to look past whatever gender understandings they had simply because of her superlative knowledge."
"Like a lot of people, she had drank at one time, and she quit drinking, and once she quit drinking that was how she came back into utilizing ceremonies and learning about them," her son, Leslie, said. "One of the things that I'm proud of as her son is…she actually broke down barriers, because with the drum ceremonies it's mentioned she's the first female to ever do that."
"She really made it a point to teach whoever sincerely wanted to learn," Treuer said. "She has students all over Ojibwe country who…many decades from now, will be listening to her pronunciation of words on the Ojibwe People's Dictionary, who will be following her protocol and teachings with regard to ceremony, who will rely upon her vision and leadership and faith."
Her wake will be held tonight in Ponemah, Minn. A traditional song dance funeral is tomorrow.