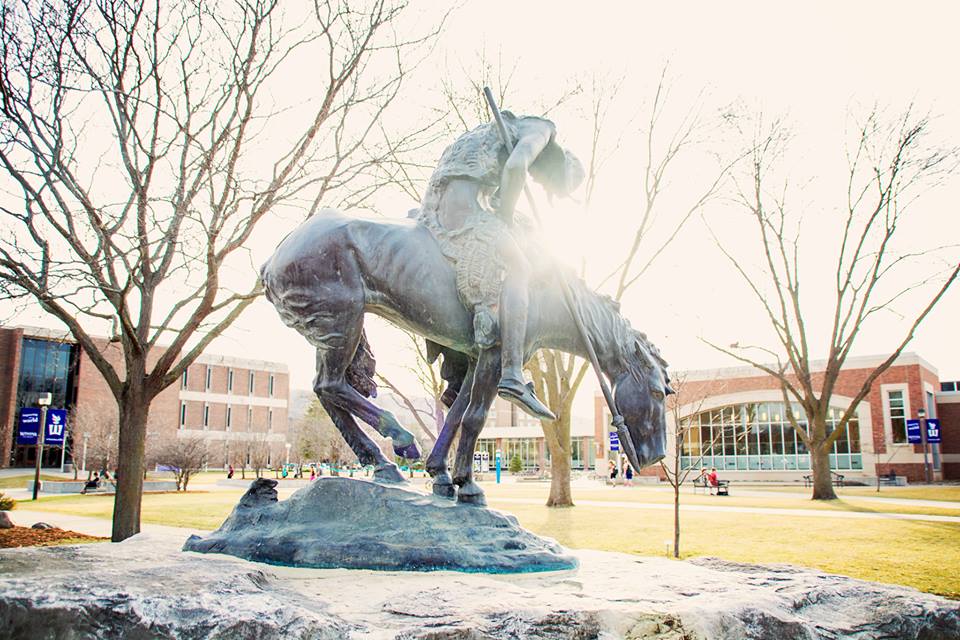 The end of the line has come for "End of the Trail," a statue in Winona that has been debated almost since it was installed in 1997.
Winona State University has removed the statue.
"The statue is a highly problematic and negative representation for many indigenous people. The statue representing an indigenous man, showed a state of defeat. A lot of speakers at Winona State who are indigenous have said 'this statue offends me,'" Colette Hyman, a history professor, tells the Winonan.
Cindy Killion, a mass comunications professor at Winona State, first asked for the statue's removal in 2007.
"As a Native person, it reminds me of our colonization and genocide," Killion tells the Winona News. "The sculptor originally wanted to put it near the Pacific, so that it symbolized Native people disappearing into the ocean."
Instead, the statue, versions of which are all over the country, will disappear to the second floor library.
"Nobody is talking about doing away with history," Chuck Ripley, an English professor, said. "We're just trying to understand history in a more substantive and accurate manner."
An "indigenous garden" will replace it on the campus grounds. The school's president said the statue wouldn't have fit in .