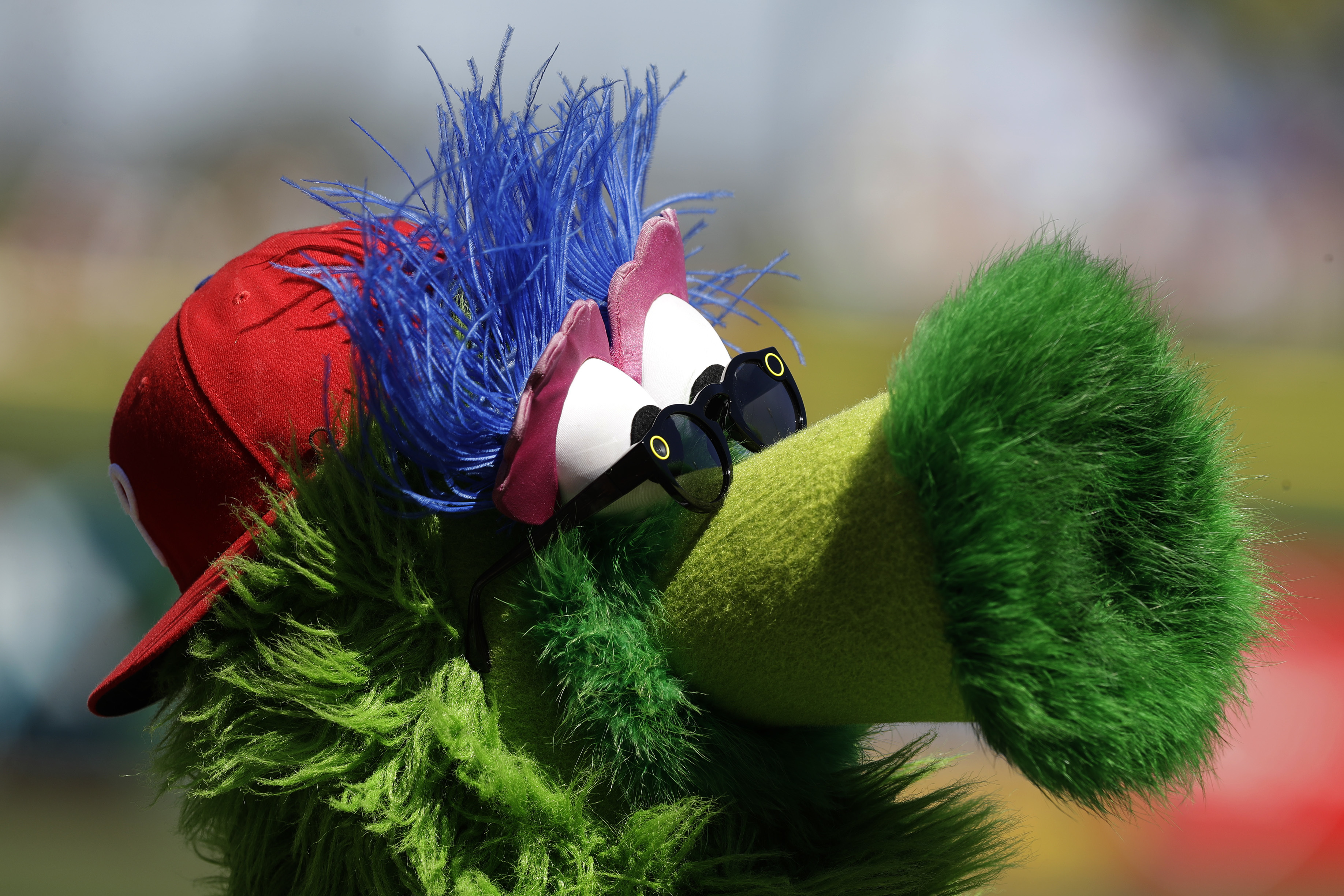 Of all the secrets that leak out on the planet on a daily basis, none is more well kept than the identity of sports mascots.
We got as close as we probably ever will get to a glimpse of the seedy underbelly of sports mascotdom when WHYY's Jim Saksa provided a profile of the Philly Phanatic on NPR's Morning Edition this morning.
The mascot of the Philadelphia Phillies is one of the few in all of sports who has been identified publicly.
It's Tom Burgoyne, who was outed earlier by the Drexel University College of Business, from where he graduated in 1988.
Burgoyne spent six months in a sales job and decided the life wasn't for him.
There's a lesson here among the growing number of nags who advise people to stop chasing their dreams and passion and just get a real job: Chase your dreams and passion; you're only going to do this once.
Burgoyne auditioned — out of costume — by dancing to "Twisting the Night Away."
After lunch they asked the candidates, one by one, to come back into the audition room, this time donning the iconic Phanatic costume. There they videotaped Burgoyne and put him through a series of hypothetical game-day scenarios, gauging his improvisational reactions.

"You had to show emotion, because the Phanatic is very expressive," says Burgoyne, whose only comedic training had been a voracious childhood appetite for "The Three Stooges."

"I thought I stunk. Well, at least that I hadn't been very good. But then they selected my video and offered me the job. And it was a dream come true."
He was hired as a backup to the existing Phillie Phanatic and when that person retired, the job became his — a life of anonymity out in the open.
"My barber knows who I am, and sometimes I'll go in for a haircut and he'll say things to his customers like, 'Did you see what the Phanatic did last night? Wasn't that something?' And I'll just sit there and smile and try to keep quiet," he said in the Drexel profile.
"I see a lot of life lessons the Phanatic can teach us. I tell people to be passionate about what they do and try to make every encounter with someone positive. Because you've got to bring a smile to people's faces."
Now let's mine the NewsCut audience for a secret: Who wants to reveal the identity of TC Bear?